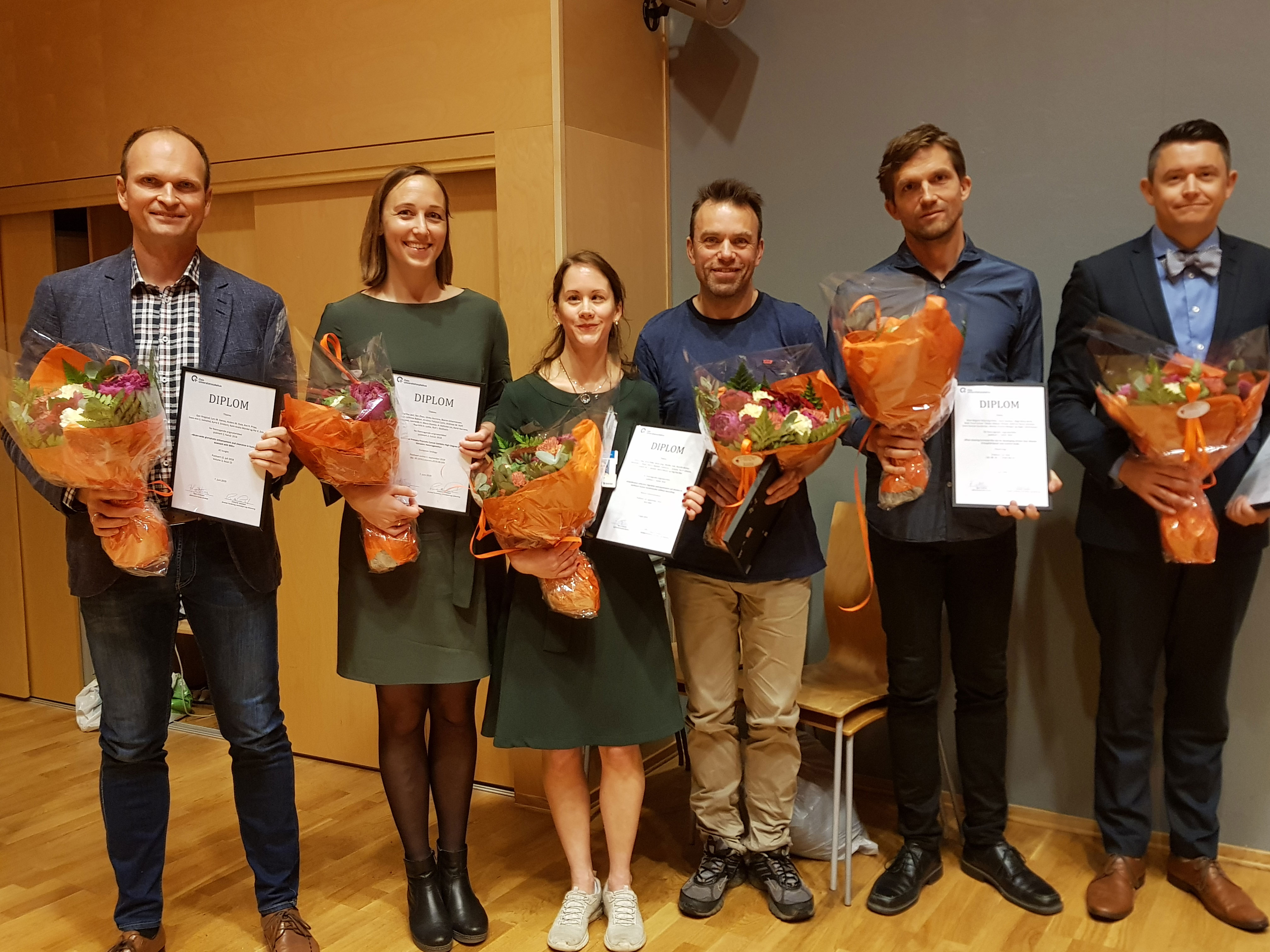 In order to stimulate excellent research and draw attention to the hospital's research activity, Oslo University Hospital reward outstanding publications every half-year.
Six research groups were awarded for their excellent papers published during the second half-year of 2018 on June 7th in the large auditorium at Ullevål sykehus. Each group received NOK 50.000 for use in further research. The prize winners gave short presentations.
The six selected articles are of especially high quality, and they present important finding on both-short and long-term scales. The works reflect the good quality and the interdisciplinarity that characterises several research environments at Oslo University Hospital. The research is a fundamental condition for the institution to maintain and strenghten the quality in the patient treatment.