SMART Colorectal Cancer featured in Norwegian patient safety publication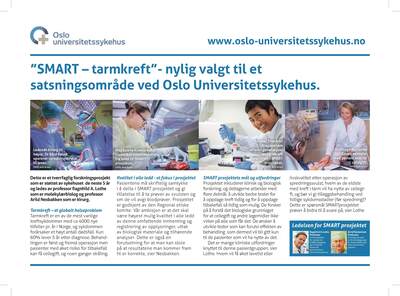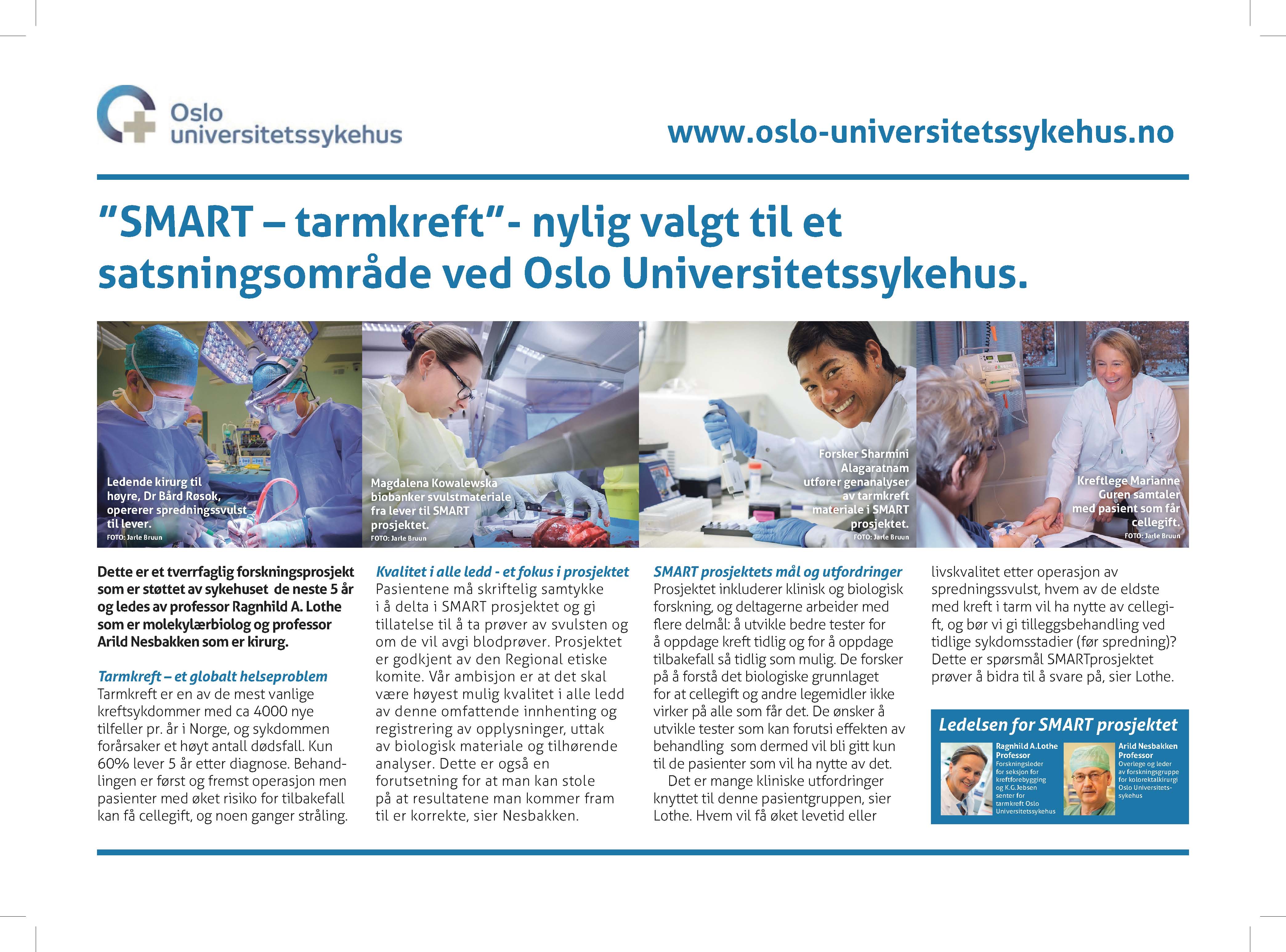 One of our newest projects, SMART Colorectal Cancer, is a focus area for OUS, and was recently featured in the Norwegian patient safety publication Pasientsikkerhet.
SMART is an interdisciplinary research project to genetically characterize colorectal cancer tumours and their metastases where relevant. This data will be analyzed in conjunction with clinical data, with the ultimate aim of better tailoring treatment strategies for the individual patient.