Pharmacogenomics to improve transplantation oncology of metastatic colorectal cancer
Molecular biologist Anita Sveen and surgeon Pål-Dag Line join forces in a new project to improve the patient benefit from liver transplantation of metastatic colorectal cancer. This is a collaborative effort between Dept Molecular Oncology (KRE) and Dept Transplantation Medicine (KIT)
The project is a translational substudy of ongoing clinical studies and will generate the first large-scale molecular and pharmacological data of transplantable metastatic colorectal cancers. This project was recently supported by a research grant from the Norwegian Cancer Society.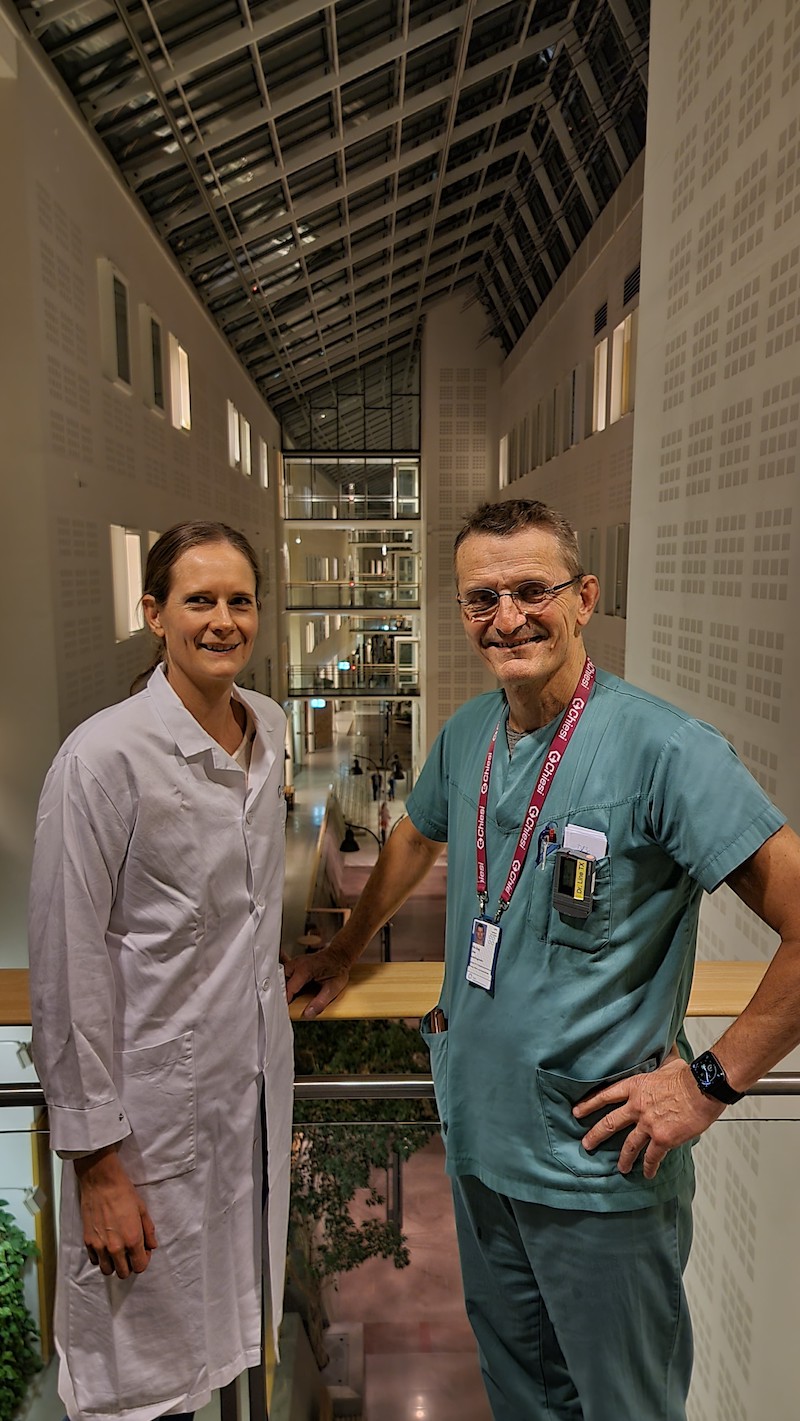 The emerging field of transplant oncology has been pioneered at Oslo University Hospital. Professor Line and his team at Dept Transplantation Medicine has shown exceptional survival outcomes in patients treated by liver transplantation for nonresectable metastatic colorectal cancer (Dueland et al., Ann Surg 2020;271:212-8). However, the survival benefit is limited to a small subset of patients, and the scarcity of donor livers remains an important consideration. Improved selection of patients for transplantation has therefore been highlighted as a crucial primary need, and is an important goal of this collaboration. Multi-omics will be used to model molecular tumor biology in relation to patient outcomes from liver transplantation.
The project will also benefit from the pre-clinical pharmacogenomics platform and expertize of Dr. Kushtrim Kryeziu to establish a living biobank of transplanted liver metastases. Approximately 20% of patients have multi-site metastasis and a poor prognosis after transplantation. Data on the efficacy of systemic therapy in these patients are scarce. The project will develop personal treatment models by drug sensitivity testing of tumor organoids, as a rational and individually designed approach to systemic treatment in patients who have failed liver transplantation.
This project is part of the OUS-strategic research area 2019-2024, TEAM-ACT: Tumor Evolution in Advanced Models to Accelerate precision Cancer Therapy, led by Professors Ragnhild A. Lothe and Anita Sveen.
Links:
Genetics group - led by Ragnhild A. Lothe
Department of Molecular Oncology
Experimental Transplantation and Malignancy research group - led by Pål-Dag Line
Department of Transplantation Medicine
TEAM-ACT: Tumor Evolution in Advanced Models to Accelerate precision Cancer