New immune-related breast cancer subtypes described in Nature Communications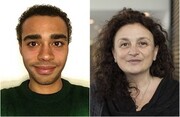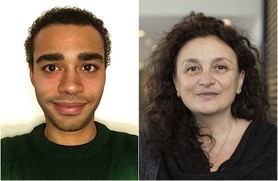 In a study published December 3rd in Nature Communications, Xavier Tekpli in Vessela Kristensen's group and their colleagues from the EMIT study report an immune-related breast cancer subtype which identifies patients with poor prognosis and in need of new treatment strategies.
Xavier Tekpli has also contibuted to the "Behind the paper" section in the same issue, with a blog post entitled "Discovery of a new breast cancer subtype".
Breast cancer represents a spectrum of multiple diseases controlled by distinct molecular mechanisms. The different breast cancer phenotypes are well classified by the PAM50 molecular test.
In multiple independent datasets tested, the authors of this paper observe the same independent immune-related subtypes that may add to the accurate disease management in addition to the five PAM50 subtypes. Indeed, within a PAM50 subtype, some patients may be overtreated with chemotherapy while others have relapses and may need more adapted treatment.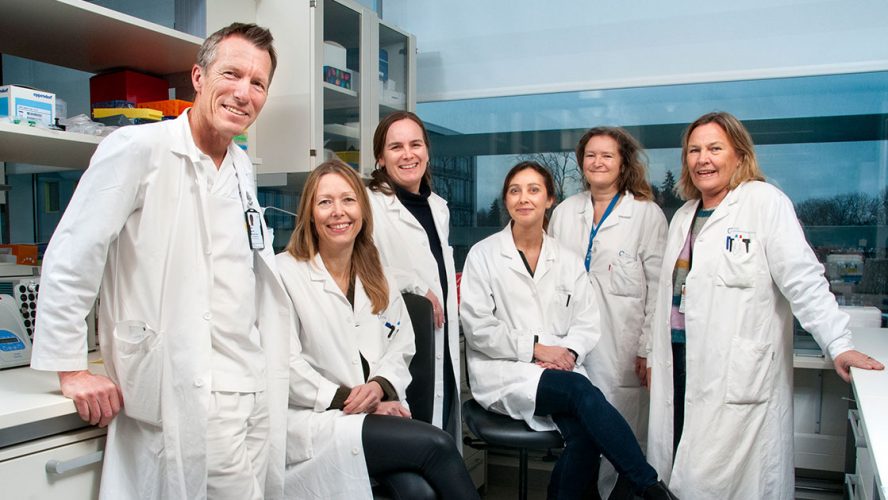 Importantly, the study shows that different immune cell types can influence tumor growth, survival and sensitivity to therapies. Tekpli et al., used gene expression data to understand how immune infiltration is clinically relevant in breast cancer. The study describes 'immune clusters' which:
find inside each known breast cancer subtype a subgroup of patients with a specific tumor immune microenvironment and with a worse prognosis.
pinpoint patients which could benefit from new treatment strategies.
'We hope that diagnostic tests such as the recently approved Prosigna will be implemented in Norway to improve breast cancer management. Our research points at future additional diagnostic tests which will refine breast cancer stratification and contribute to the knowledge needed for giving women personalized diagnosis and treatment options.' Says Xavier Tekpli, the first author of the article.
"Interdisciplinary team of pathologists, oncologists, surgeons, molecular biologists and bioinformaticians lead to this discovery showing that precision medicine is possible only with the contribution of all lines of expertise" says Vessela Kristensen, the senior author of the paper. "We will continue with further characterization of the immune cells and their role in breast cancer carcinogenesis".
---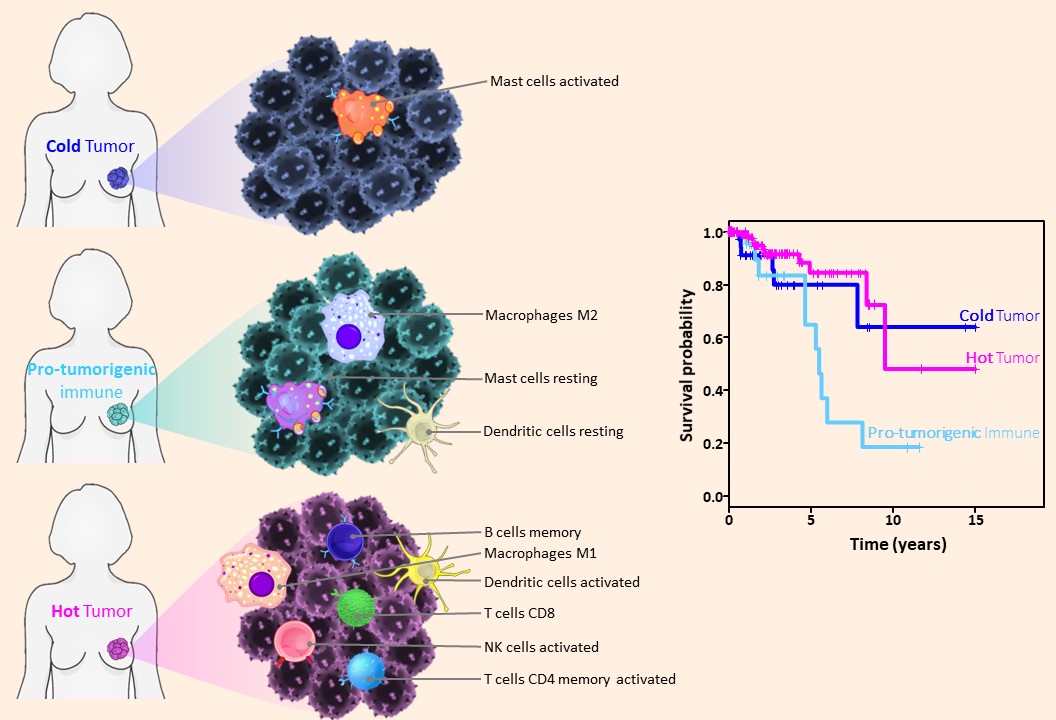 ---
Links:
The article:
An independent poor-prognosis subtype of breast cancer defined by a distinct tumor immune microenvironment
Xavier Tekpli, Tonje Lien, Andreas Hagen Røssevold, Daniel Nebdal, Elin Borgen, Hege Oma Ohnstad, Jon Amund Kyte, Johan Vallon-Christersson, Marie Fongaard, Eldri Undlien Due, Lisa Gregusson Svartdal, My Anh Tu Sveli, Øystein Garred, OSBREAC, Arnoldo Frigessi, Kristine Kleivi Sahlberg, Therese Sørlie, Hege G. Russnes, Bjørn Naume & Vessela N. Kristensen
Nature Communications volume 10, Article number: 5499 (2019)
"Behind the paper" a Nature Communications blog, by Xavier Tekpli and Vessela Kristensen:
Discovery of a new breast cancer subtype
---
Individual web pages, with publication lists:
---
About EMIT:
EMIT - Establishment of Molecular profiling for Individual Treatment decisions in Early Breast Cancer