Ceremony Friday November 15th: Ragnar Mørk legacy prize 2019 to Karl-Johan Malmberg
Karl Johan Malmberg from the Department of Cancer Immunology at Institute for Cancer Research has received Dr. Ragnar Mørk's Prize 2019 for his excellent research on natural killer (NK) cells. Malmberg's research has improved our understanding of how NK cells are activated, which opens new possibilities for using NK cells in cancer immunotherapy. Malmberg is currently exploring this concept in ongoing clinical trials.
The prize was awarded on Friday 15th November in the Research building at Montebello. Malmberg gav a prize lecture by Malmberg, followed by a simple reception with coffee/tea, cakes and fruit.
From the ceremony. Photos: Chema Bassols.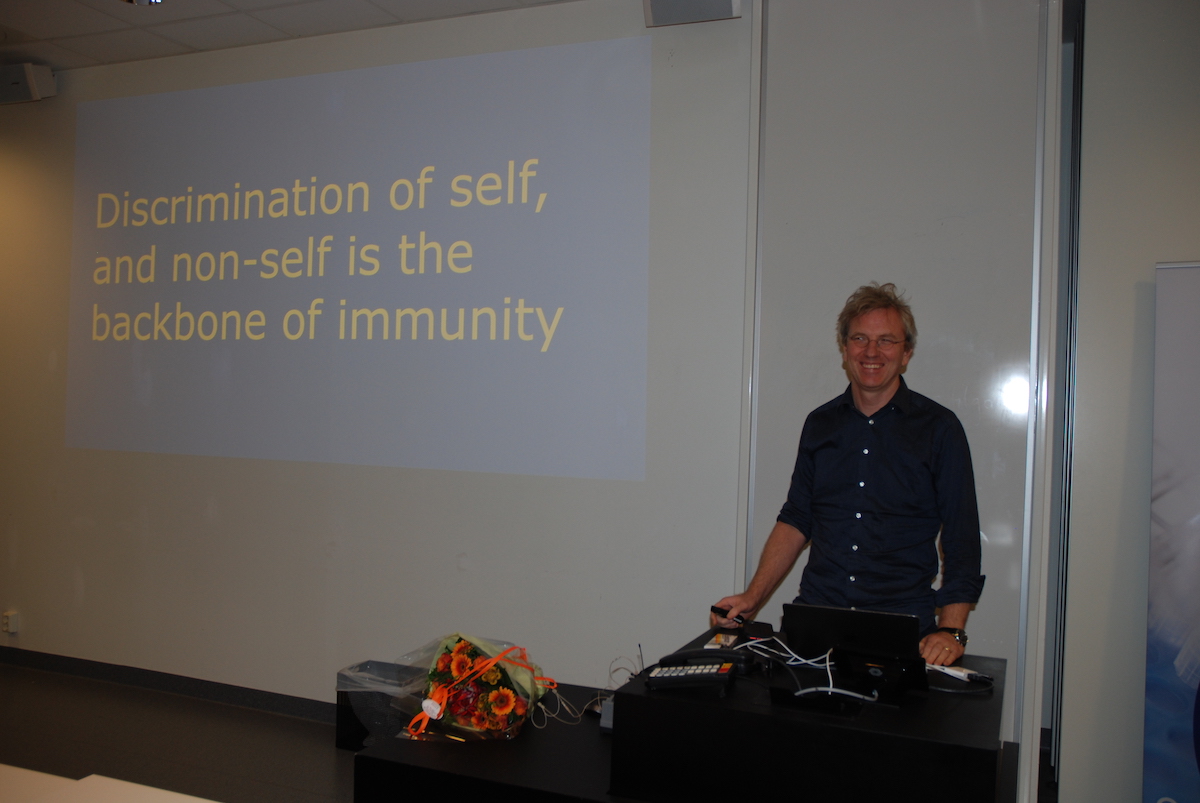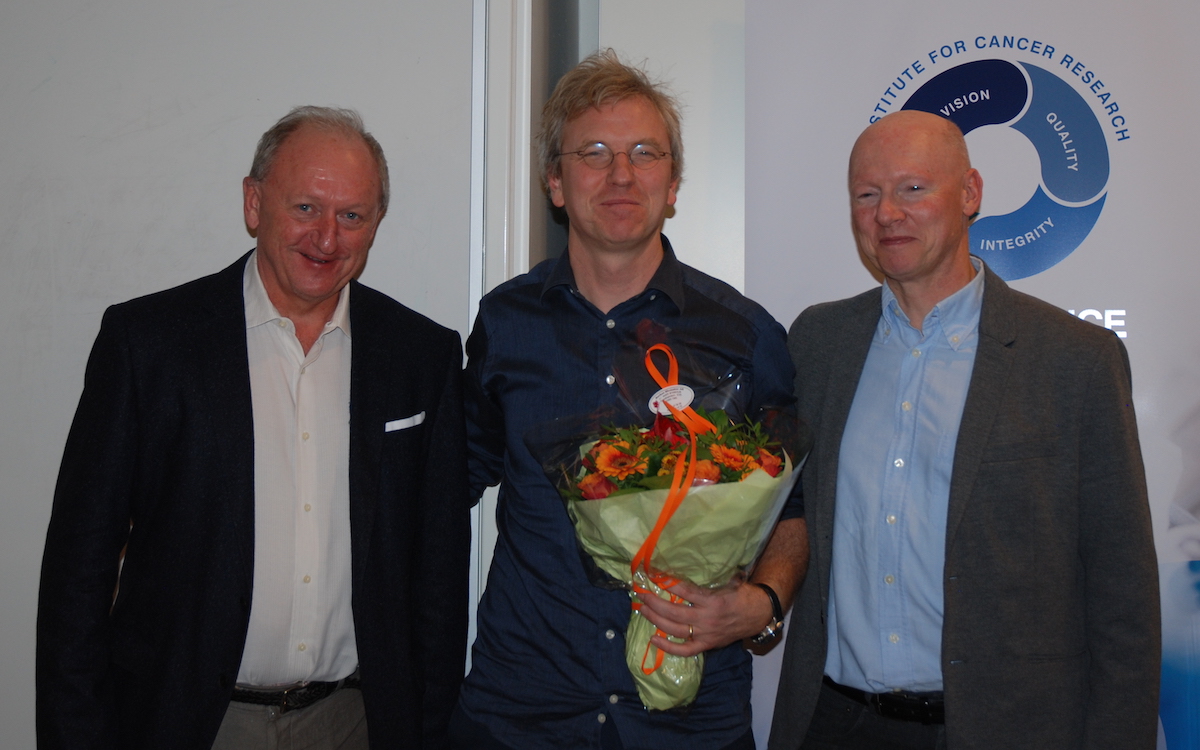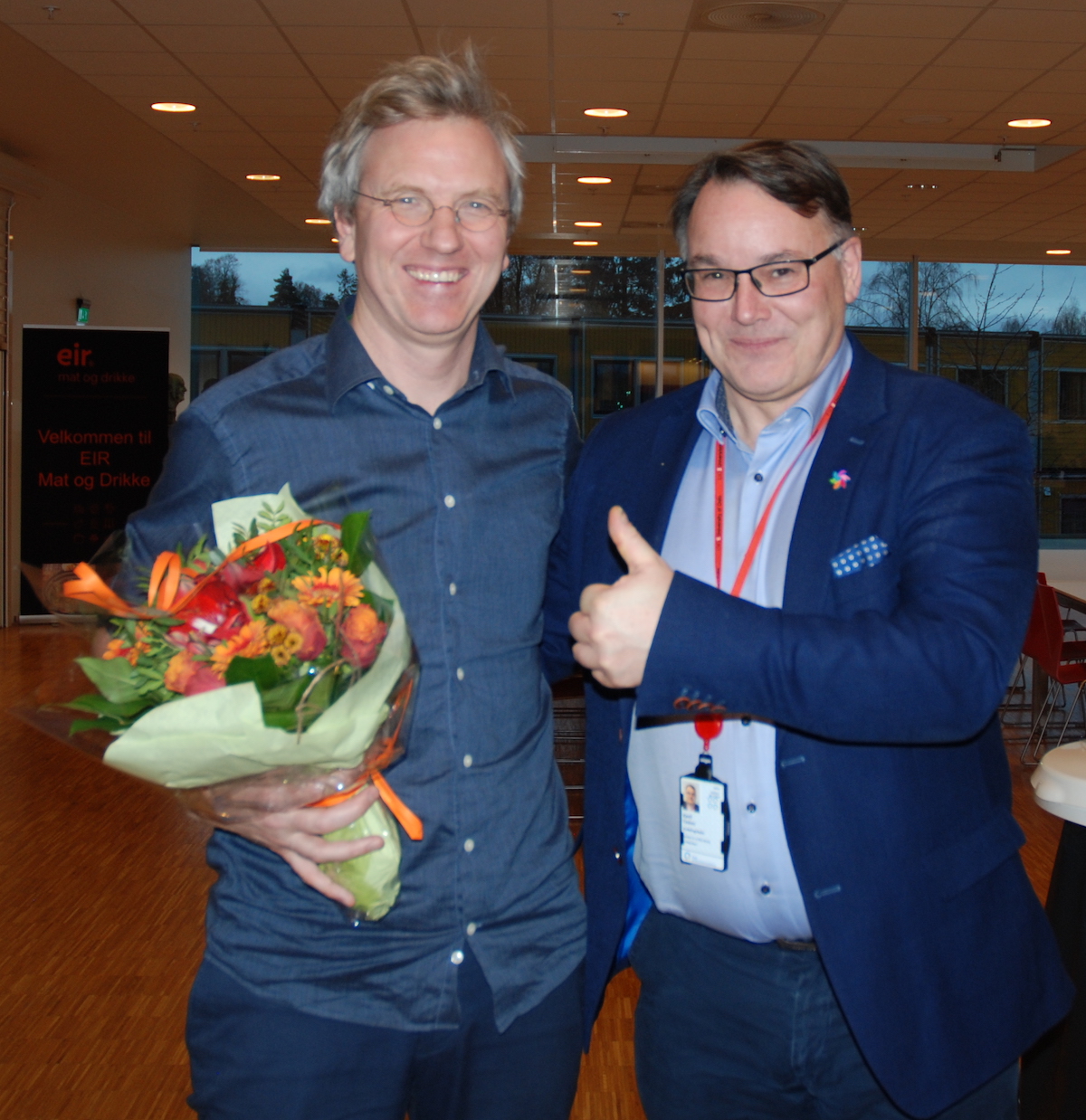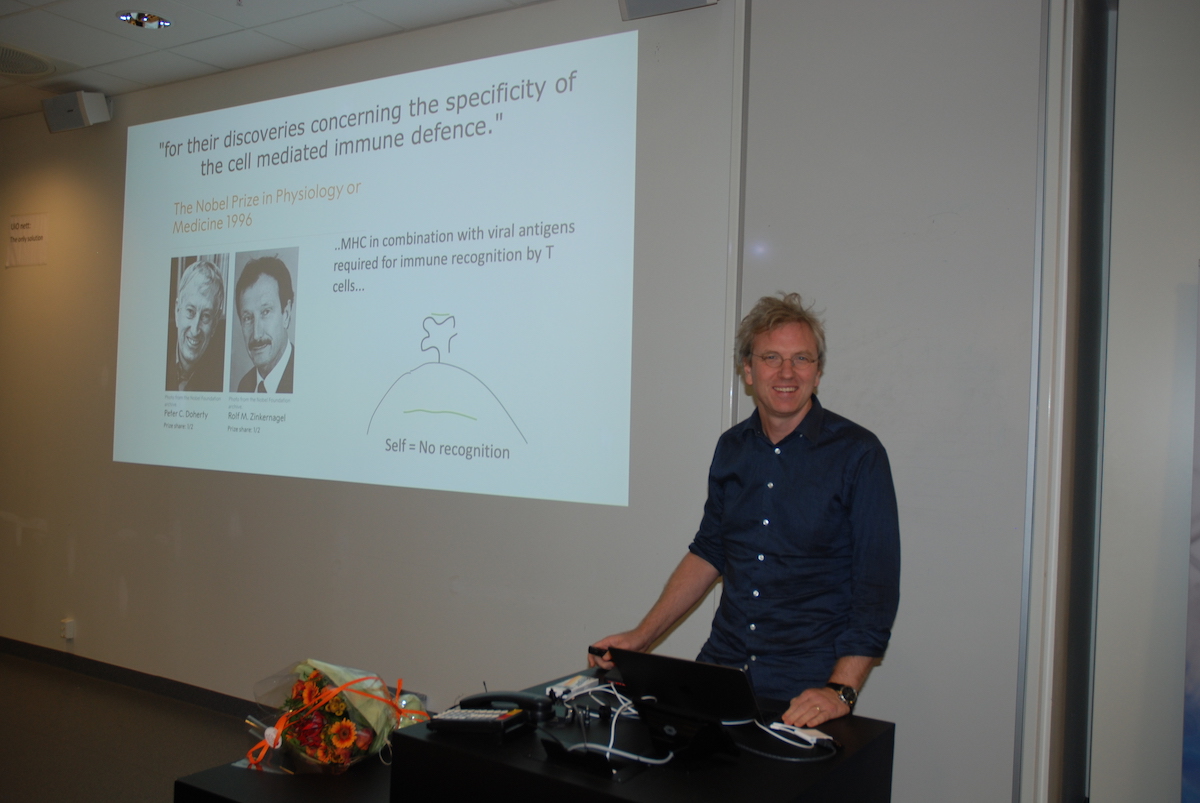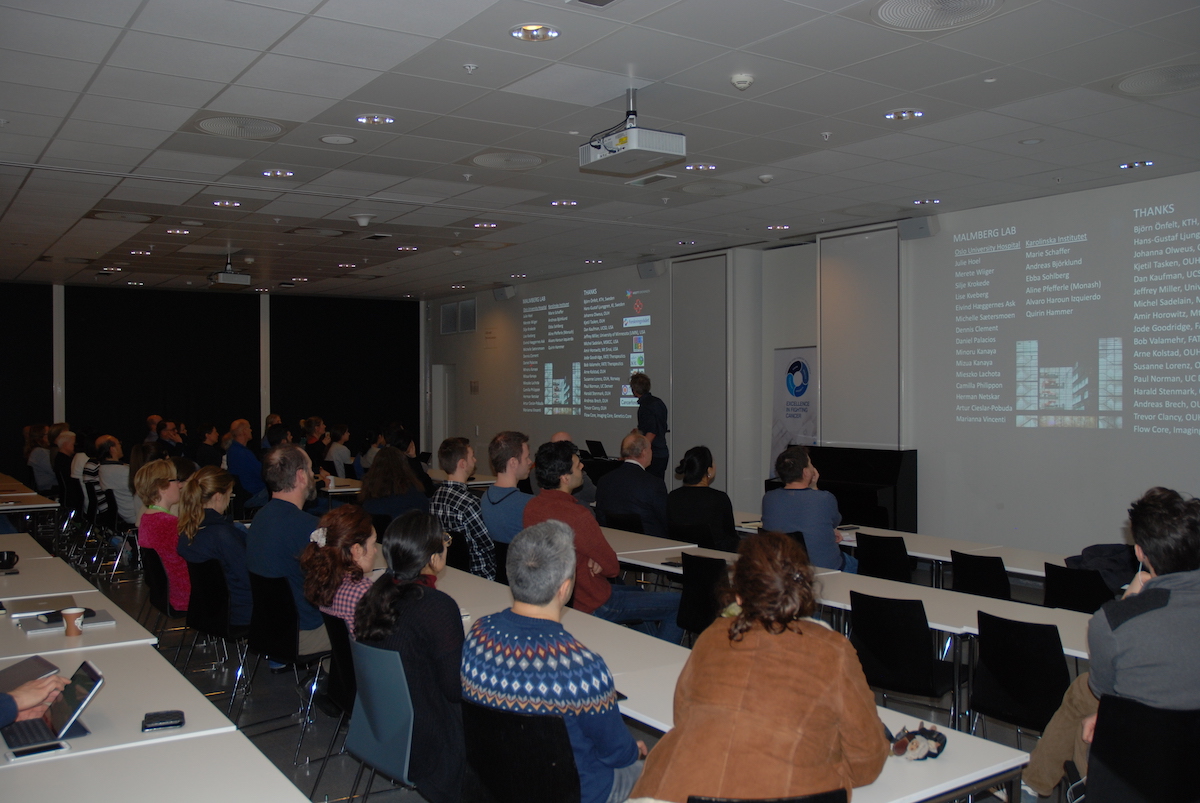 Links:
Home page of Karl-Erik Malmberg's group:Natural Killer Cell Biology and Cell Therapy
---
Previous years winners of the Ragnar Mørks' legacy prize:

2018: Kaisa Haglund
2017: June Myklebust
2016: Therese Sørlie
2015: Guro E. Lind
2014: Arne Kolstad
2013: Kjersti Flatmark
2012: Vessela N. Kristensen
2011: Camilla Raiborg
2010: Heidi Lyng
2009: Rolf I. Skotheim
2008: Tor Erik Rusten
2007: Anne Simonsen
2006: Bjørn Naume
2005: Gunhild Mælandsmo
2004: Mouldy Sioud
2003: Ragnhild A. Lothe
2002: Antoni Wiedlocha
2001: Eivind Hovig