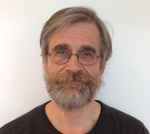 Eivind Hovig

Position:
Group leader, Professor, Dr. philos.
Phone:
+47 2278 1778
Email:
I am also an adjunct professor and sincerely enjoy every Wednesday the scientific environment at the
Bioinformatics group
at the
University of Oslo
. My long term strategy is to try to do science, but somehow the administrative battle seems increasingly to be going uphill. Regardless, those few moments of insight and and novel thoughts forced from experiments and experience in the wee hours of the night indeed do shine in my mind... And if all else fails, I can always loose another game of chess.
Author network for Eivind Hovig by COREMINE medical
Publications 2017
Clancy T, Dannenfelser R, Troyanskaya O, Malmberg KJ, Hovig E, Kristensen V (2017)
Bioinformatics approaches to profile the tumor microenvironment for immunotherapeutic discovery
Curr Pharm Des (in press)
PubMed 28699527
Domanska D, Vodák D, Lund-Andersen C, Salvatore S, Hovig E, Sandve GK (2017)
The rainfall plot: its motivation, characteristics and pitfalls
BMC Bioinformatics, 18 (1), 264
PubMed 28521741
Dominguez-Valentin M, Nakken S, Tubeuf H, Vodak D, Ekstrøm PO, Nissen AM, Morak M, Holinski-Feder E, Martins A, Møller P, Hovig E (2017)
Potentially pathogenic germline CHEK2 c.319+2T>A among multiple early-onset cancer families
Fam Cancer (in press)
PubMed 28608266
Helland Å, Brustugun OT, Nakken S, Halvorsen AR, Dønnem T, Bremnes R, Busund LT, Sun J, Lorenz S, Solberg SK, Jørgensen LH, Vodak D, Myklebost O, Hovig E, Meza-Zepeda LA (2017)
High number of kinome-mutations in non-small cell lung cancer is associated with reduced immune response and poor relapse-free survival
Int J Cancer, 141 (1), 184-190
PubMed 28387924
Kanduri C, Domanska D, Hovig E, Sandve GK (2017)
Genome build information is an essential part of genomic track files
Genome Biol, 18 (1), 175
PubMed 28911336
Meisal R, Rounge TB, Christiansen IK, Eieland AK, Worren MM, Molden TF, Kommedal Ø, Hovig E, Leegaard TM, Ambur OH (2017)
HPV Genotyping of Modified General Primer-Amplicons Is More Analytically Sensitive and Specific by Sequencing than by Hybridization
PLoS One, 12 (1), e0169074
PubMed 28045981
Møller P, Hovig E (2017)
Our genes, our selves: hereditary breast cancer and biological citizenship in Norway
Med Health Care Philos (in press)
PubMed 28939999
Møller P, Hovig E (2017)
The BRCA2 variant c.68-7 T>A is associated with breast cancer
Hered Cancer Clin Pract, 15, 20
PubMed 29158857
Møller P, Seppälä TT, Bernstein I, Holinski-Feder E, Sala P, Gareth Evans D, Lindblom A, Macrae F, Blanco I, Sijmons RH, Jeffries J, Vasen HFA, Burn J, Nakken S, Hovig E, Rødland EA, Tharmaratnam K, de Vos Tot Nederveen Cappel WH, Hill J, Wijnen JT, Jenkins MA, Green K, Lalloo F, Sunde L, Mints M et al. (2017)
Cancer risk and survival in path_MMR carriers by gene and gender up to 75 years of age: a report from the Prospective Lynch Syndrome Database
Gut (in press)
PubMed 28754778
Namløs HM, Zaikova O, Bjerkehagen B, Vodák D, Hovig E, Myklebost O, Boye K, Meza-Zepeda LA (2017)
Use of liquid biopsies to monitor disease progression in a sarcoma patient: a case report
BMC Cancer, 17 (1), 29
PubMed 28061772
Nygaard V, Rødland EA, Hovig E (2017)
Reply to Towfic and others' letter to the editor
Biostatistics, 18 (3), 586-587
PubMed 28334081
Ree AH, Russnes HG, Heinrich D, Dueland S, Boye K, Nygaard V, Silwal-Pandit L, Østrup O, Hovig E, Nygaard V, Rødland EA, Nakken S, Øien JT, Johansen C, Bergheim IR, Skarpeteig V, Sathermugathevan M, Sauer T, Lund-Iversen M, Beiske K, Nasser S, Julsrud L, Reisse CH, Ruud EA, Flørenes VA et al. (2017)
Implementing precision cancer medicine in the public health services of Norway: the diagnostic infrastructure and a cost estimate
ESMO Open, 2 (2), e000158
PubMed 28761742
Rossi BM, Palmero EI, López-Kostner F, Sarroca C, Vaccaro CA, Spirandelli F, Ashton-Prolla P, Rodriguez Y, de Campos Reis Galvão H, Reis RM, Escremim de Paula A, Capochin Romagnolo LG, Alvarez K, Della Valle A, Neffa F, Kalfayan PG, Spirandelli E, Chialina S, Gutiérrez Angulo M, Castro-Mujica MDC, Sanchez de Monte J, Quispe R, da Silva SD, Rossi NT, Barletta-Carrillo C et al. (2017)
A survey of the clinicopathological and molecular characteristics of patients with suspected Lynch syndrome in Latin America
BMC Cancer, 17 (1), 623
PubMed 28874130
Seppälä T, Pylvänäinen K, Evans DG, Järvinen H, Renkonen-Sinisalo L, Bernstein I, Holinski-Feder E, Sala P, Lindblom A, Macrae F, Blanco I, Sijmons R, Jeffries J, Vasen H, Burn J, Nakken S, Hovig E, Rødland EA, Tharmaratnam K, de Vos Tot Nederveen Cappel WH, Hill J, Wijnen J, Jenkins M, Genuardi M, Green K et al. (2017)
Colorectal cancer incidence in path_MLH1 carriers subjected to different follow-up protocols: a Prospective Lynch Syndrome Database report
Hered Cancer Clin Pract, 15, 18
PubMed 29046738
Simovski B, Vodák D, Gundersen S, Domanska D, Azab A, Holden L, Holden M, Grytten I, Rand K, Drabløs F, Johansen M, Mora A, Lund-Andersen C, Fromm B, Eskeland R, Gabrielsen OS, Ferkingstad E, Nakken S, Bengtsen M, Nederbragt AJ, Thorarensen HS, Akse JA, Glad I, Hovig E, Sandve GK (2017)
GSuite HyperBrowser: integrative analysis of dataset collections across the genome and epigenome
Gigascience, 6 (7), 1-12
PubMed 28459977
Publications 2016
Alver TN, Lavelle TJ, Longva AS, Øy GF, Hovig E, Bøe SL (2016)
MITF depletion elevates expression levels of ERBB3 receptor and its cognate ligand NRG1-beta in melanoma
Oncotarget, 7 (34), 55128-55140
PubMed 27391157
Björklund AT, Clancy T, Goodridge JP, Béziat V, Schaffer M, Hovig E, Ljunggren HG, Ljungman PT, Malmberg KJ (2016)
Naive Donor NK Cell Repertoires Associated with Less Leukemia Relapse after Allogeneic Hematopoietic Stem Cell Transplantation
J Immunol, 196 (3), 1400-11
PubMed 26746188
Børnich C, Grytten I, Hovig E, Paulsen J, Čech M, Sandve GK (2016)
Galaxy Portal: interacting with the galaxy platform through mobile devices
Bioinformatics, 32 (11), 1743-5
PubMed 26819474
Clancy T, Hovig E (2016)
Profiling networks of distinct immune-cells in tumors
BMC Bioinformatics, 17 (1), 263
PubMed 27377892
Di Stefano M, Paulsen J, Lien TG, Hovig E, Micheletti C (2016)
Hi-C-constrained physical models of human chromosomes recover functionally-related properties of genome organization
Sci Rep, 6, 35985
PubMed 27786255
Halvorsen AR, Silwal-Pandit L, Meza-Zepeda LA, Vodak D, Vu P, Sagerup C, Hovig E, Myklebost O, Børresen-Dale AL, Brustugun OT, Helland Å (2016)
TP53 Mutation Spectrum in Smokers and Never Smoking Lung Cancer Patients
Front Genet, 7, 85
PubMed 27242894
Haugvik SP, Vodák D, Haugom L, Hovig E, Gladhaug IP, Heim S, Micci F (2016)
Transcriptomic Profiling of Tumor Aggressiveness in Sporadic Nonfunctioning Pancreatic Neuroendocrine Neoplasms
Pancreas, 45 (8), 1196-203
PubMed 26918873
Haakensen VD, Nygaard V, Greger L, Aure MR, Fromm B, Bukholm IR, Lüders T, Chin SF, Git A, Caldas C, Kristensen VN, Brazma A, Børresen-Dale AL, Hovig E, Helland Å (2016)
Subtype-specific micro-RNA expression signatures in breast cancer progression
Int J Cancer, 139 (5), 1117-28
PubMed 27082076
Møller P, Seppälä T, Bernstein I, Holinski-Feder E, Sala P, Evans DG, Lindblom A, Macrae F, Blanco I, Sijmons R, Jeffries J, Vasen H, Burn J, Nakken S, Hovig E, Rødland EA, Tharmaratnam K, de Vos Tot Nederveen Cappel WH, Hill J, Wijnen J, Jenkins M, Green K, Lalloo F, Sunde L, Mints M et al. (2016)
Incidence of and survival after subsequent cancers in carriers of pathogenic MMR variants with previous cancer: a report from the prospective Lynch syndrome database
Gut, 66 (9), 1657-1664
PubMed 27261338
Späth F, Andersson U, Dahlin AM, Langseth H, Hovig E, Johannesen TB, Grankvist K, Björkblom B, Wibom C, Melin B (2016)
Pre-diagnostic serum levels of EGFR and ErbB2 and genetic glioma risk variants: a nested case-control study
Tumour Biol, 37 (8), 11065-72
PubMed 26906551
Publications 2015
Alioto TS, Buchhalter I, Derdak S, Hutter B, Eldridge MD, Hovig E, Heisler LE, Beck TA, Simpson JT, Tonon L, Sertier AS, Patch AM, Jäger N, Ginsbach P, Drews R, Paramasivam N, Kabbe R, Chotewutmontri S, Diessl N, Previti C, Schmidt S, Brors B, Feuerbach L, Heinold M, Gröbner S et al. (2015)
A comprehensive assessment of somatic mutation detection in cancer using whole-genome sequencing
Nat Commun, 6, 10001
PubMed 26647970
Bengtsen M, Klepper K, Gundersen S, Cuervo I, Drabløs F, Hovig E, Sandve GK, Gabrielsen OS, Eskeland R (2015)
c-Myb Binding Sites in Haematopoietic Chromatin Landscapes
PLoS One, 10 (7), e0133280
PubMed 26208222
Christiansen IK, Sandve GK, Schmitz M, Dürst M, Hovig E (2015)
Transcriptionally active regions are the preferred targets for chromosomal HPV integration in cervical carcinogenesis
PLoS One, 10 (3), e0119566
PubMed 25793388
Ekstrøm PO, Nakken S, Johansen M, Hovig E (2015)
Automated amplicon design suitable for analysis of DNA variants by melting techniques
BMC Res Notes, 8, 667
PubMed 26559640
Fromm B, Billipp T, Peck LE, Johansen M, Tarver JE, King BL, Newcomb JM, Sempere LF, Flatmark K, Hovig E, Peterson KJ (2015)
A Uniform System for the Annotation of Vertebrate microRNA Genes and the Evolution of the Human microRNAome
Annu Rev Genet, 49, 213-42
PubMed 26473382
Heramb C, Ekstrøm PO, Tharmaratnam K, Hovig E, Møller P, Mæhle L (2015)
Ten modifiers of BRCA1 penetrance validated in a Norwegian series
Hered Cancer Clin Pract, 13 (1), 14
PubMed 26052370
Lau C, Nygård S, Fure H, Olstad OK, Holden M, Lappegård KT, Brekke OL, Espevik T, Hovig E, Mollnes TE (2015)
CD14 and complement crosstalk and largely mediate the transcriptional response to Escherichia coli in human whole blood as revealed by DNA microarray
PLoS One, 10 (2), e0117261
PubMed 25706641
Lau C, Olstad OK, Holden M, Nygård S, Fure H, Lappegård KT, Brekke OL, Espevik T, Hovig E, Mollnes TE (2015)
Gene expression profiling of Gram-negative bacteria-induced inflammation in human whole blood: The role of complement and CD14-mediated innate immune response
Genom Data, 5, 176-83
PubMed 26484252
Lilleby W, Vlatkovic L, Meza-Zepeda LA, Revheim ME, Hovig E (2015)
Translocational renal cell carcinoma (t(6;11)(p21;q12) with transcription factor EB (TFEB) amplification and an integrated precision approach: a case report
J Med Case Rep, 9, 281
PubMed 26654961
Møller P, Seppälä T, Bernstein I, Holinski-Feder E, Sala P, Evans DG, Lindblom A, Macrae F, Blanco I, Sijmons R, Jeffries J, Vasen H, Burn J, Nakken S, Hovig E, Rødland EA, Tharmaratnam K, de Vos Tot Nederveen Cappel WH, Hill J, Wijnen J, Green K, Lalloo F, Sunde L, Mints M, Bertario L et al. (2015)
Cancer incidence and survival in Lynch syndrome patients receiving colonoscopic and gynaecological surveillance: first report from the prospective Lynch syndrome database
Gut, 66 (3), 464-472
PubMed 26657901
Nygaard V, Rødland EA, Hovig E (2015)
Methods that remove batch effects while retaining group differences may lead to exaggerated confidence in downstream analyses
Biostatistics, 17 (1), 29-39
PubMed 26272994
Rustad EH, Dai HY, Hov H, Coward E, Beisvag V, Myklebost O, Hovig E, Nakken S, Vodák D, Meza-Zepeda LA, Sandvik AK, Wader KF, Misund K, Sundan A, Aarset H, Waage A (2015)
BRAF V600E mutation in early-stage multiple myeloma: good response to broad acting drugs and no relation to prognosis
Blood Cancer J, 5, e299
PubMed 25794135
Rydbeck H, Sandve GK, Ferkingstad E, Simovski B, Rye M, Hovig E (2015)
ClusTrack: feature extraction and similarity measures for clustering of genome-wide data sets
PLoS One, 10 (4), e0123261
PubMed 25879845
Wibom C, Späth F, Dahlin AM, Langseth H, Hovig E, Rajaraman P, Johannesen TB, Andersson U, Melin B (2015)
Investigation of established genetic risk variants for glioma in prediagnostic samples from a population-based nested case-control study
Cancer Epidemiol Biomarkers Prev, 24 (5), 810-6
PubMed 25713050
Publications 2014
Chilamakuri CS, Lorenz S, Madoui MA, Vodák D, Sun J, Hovig E, Myklebost O, Meza-Zepeda LA (2014)
Performance comparison of four exome capture systems for deep sequencing
BMC Genomics, 15, 449
PubMed 24912484
Clancy T, Hovig E (2014)
From proteomes to complexomes in the era of systems biology
Proteomics, 14 (1), 24-41
PubMed 24243660
Clancy T, Hovig E (2014)
Differential protein network analysis of the immune cell lineage
Biomed Res Int, 2014, 363408
PubMed 25309909
Nygård S, Reitan T, Clancy T, Nygaard V, Bjørnstad J, Skrbic B, Tønnessen T, Christensen G, Hovig E (2014)
Identifying pathogenic processes by integrating microarray data with prior knowledge
BMC Bioinformatics, 15, 115
PubMed 24758699
Nygaard V, Prasmickaite L, Vasiliauskaite K, Clancy T, Hovig E (2014)
Melanoma brain colonization involves the emergence of a brain-adaptive phenotype
Oncoscience, 1 (1), 82-94
PubMed 25593989
Paulsen J, Rødland EA, Holden L, Holden M, Hovig E (2014)
A statistical model of ChIA-PET data for accurate detection of chromatin 3D interactions
Nucleic Acids Res, 42 (18), e143
PubMed 25114054
Paulsen J, Sandve GK, Gundersen S, Lien TG, Trengereid K, Hovig E (2014)
HiBrowse: multi-purpose statistical analysis of genome-wide chromatin 3D organization
Bioinformatics, 30 (11), 1620-2
PubMed 24511080
Publications 2013
Bøe SL, Hovig E (2013)
Light-induced mRNA transfection
Methods Mol Biol, 969, 89-100
PubMed 23296929
Bøe SL, Hovig E (2013)
Enhancing nucleic acid delivery by photochemical internalization
Ther Deliv, 4 (9), 1125-40
PubMed 24024512
Bøe SL, Jørgensen JA, Longva AS, Lavelle T, Sæbøe-Larssen S, Hovig E (2013)
Light-controlled modulation of gene expression using polyamidoamine formulations
Nucleic Acid Ther, 23 (2), 160-5
PubMed 23530684
Clancy T, Rødland EA, Nygard S, Hovig E (2013)
Predicting physical interactions between protein complexes
Mol Cell Proteomics, 12 (6), 1723-34
PubMed 23438732
Fromm B, Worren MM, Hahn C, Hovig E, Bachmann L (2013)
Substantial loss of conserved and gain of novel MicroRNA families in flatworms
Mol Biol Evol, 30 (12), 2619-28
PubMed 24025793
Jørgensen JA, Longva AS, Hovig E, Bøe SL (2013)
Evaluation of biodegradable peptide carriers for light-directed targeting
Nucleic Acid Ther, 23 (2), 131-9
PubMed 23405950
Paulsen J, Lien TG, Sandve GK, Holden L, Borgan O, Glad IK, Hovig E (2013)
Handling realistic assumptions in hypothesis testing of 3D co-localization of genomic elements
Nucleic Acids Res, 41 (10), 5164-74
PubMed 23571755
Sandve GK, Gundersen S, Johansen M, Glad IK, Gunathasan K, Holden L, Holden M, Liestøl K, Nygård S, Nygaard V, Paulsen J, Rydbeck H, Trengereid K, Clancy T, Drabløs F, Ferkingstad E, Kalas M, Lien T, Rye MB, Frigessi A, Hovig E (2013)
The Genomic HyperBrowser: an analysis web server for genome-scale data
Nucleic Acids Res, 41 (Web Server issue), W133-41
PubMed 23632163
Sandve GK, Nekrutenko A, Taylor J, Hovig E (2013)
Ten simple rules for reproducible computational research
PLoS Comput Biol, 9 (10), e1003285
PubMed 24204232
Schee K, Lorenz S, Worren MM, Günther CC, Holden M, Hovig E, Fodstad O, Meza-Zepeda LA, Flatmark K (2013)
Deep Sequencing the MicroRNA Transcriptome in Colorectal Cancer
PLoS One, 8 (6), e66165
PubMed 23824282
Publications 2012
Jørgensen JA, Hovig E, Bøe SL (2012)
Potent gene silencing in vitro at physiological pH using chitosan polymers
Nucleic Acid Ther, 22 (2), 96-102
PubMed 22480314
Kresse SH, Rydbeck H, Skårn M, Namløs HM, Barragan-Polania AH, Cleton-Jansen AM, Serra M, Liestøl K, Hogendoorn PC, Hovig E, Myklebost O, Meza-Zepeda LA (2012)
Integrative analysis reveals relationships of genetic and epigenetic alterations in osteosarcoma
PLoS One, 7 (11), e48262
PubMed 23144859
Liu F, Kuo WP, Jenssen TK, Hovig E (2012)
Performance comparison of multiple microarray platforms for gene expression profiling
Methods Mol Biol, 802, 141-55
PubMed 22130879
Mattingsdal M, Brown AA, Djurovic S, Sønderby IE, Server A, Melle I, Agartz I, Hovig E, Jensen J, Andreassen OA (2012)
Pathway analysis of genetic markers associated with a functional MRI faces paradigm implicates polymorphisms in calcium responsive pathways
Neuroimage, 70, 143-9
PubMed 23274185
Nakken S, Johansen M, Fillebeen J, Berge OP, Kirkerød H, Jenssen TK, Hovig E (2012)
CellLineMiner: a knowledge portal for human cell lines
Bioinformation, 8 (22), 1119-22
PubMed 23251048
Skotheim RI, Meza-Zepeda LA, Hovig E, Lønning PE, Lothe RA, Myklebost O (2012)
[Genome sequencing for personalized cancer treatment]
Tidsskr Nor Laegeforen, 132 (21), 2406-8
PubMed 23160594
Thingnes J, Lavelle TJ, Gjuvsland AB, Omholt SW, Hovig E (2012)
Towards a quantitative understanding of the MITF-PIAS3-STAT3 connection
BMC Syst Biol, 6, 11
PubMed 22316093
Thingnes J, Lavelle TJ, Hovig E, Omholt SW (2012)
Understanding the melanocyte distribution in human epidermis: an agent-based computational model approach
PLoS One, 7 (7), e40377
PubMed 22792296
Trachtenberg AJ, Robert JH, Abdalla AE, Fraser A, He SY, Lacy JN, Rivas-Morello C, Truong A, Hardiman G, Ohno-Machado L, Liu F, Hovig E, Kuo WP (2012)
A primer on the current state of microarray technologies
Methods Mol Biol, 802, 3-17
PubMed 22130870
Publications 2011
Bruhn S, Barrenäs F, Mobini R, Andersson BA, Chavali S, Egan BS, Hovig E, Sandve GK, Langston MA, Rogers G, Wang H, Benson M (2011)
Increased expression of IRF4 and ETS1 in CD4+ cells from patients with intermittent allergic rhinitis
Allergy, 67 (1), 33-40
PubMed 21919915
Bøe S, Prasmickaite L, Engesæter B, Hovig E (2011)
Light-directed delivery of nucleic acids
Methods Mol Biol, 764, 107-21
PubMed 21748636
Bøe SL, Longva AS, Hovig E (2011)
A novel photosensitizer for light-controlled gene silencing
Nucleic Acid Ther, 21 (5), 359-67
PubMed 22004417
Clancy T, Pedicini M, Castiglione F, Santoni D, Nygaard V, Lavelle TJ, Benson M, Hovig E (2011)
Immunological network signatures of cancer progression and survival
BMC Med Genomics, 4, 28
PubMed 21453479
De Beule J, Hovig E, Benson M (2011)
Introducing Dynamics into the Field of Biosemiotics A Formal Account with Examples from Language and Immunology
Biosemiotics, 4 (1), 5-24
Gundersen S, Kalaš M, Abul O, Frigessi A, Hovig E, Sandve GK (2011)
Identifying elemental genomic track types and representing them uniformly
BMC Bioinformatics, 12, 494
PubMed 22208806
Hjortland GO, Meza-Zepeda LA, Beiske K, Ree AH, Tveito S, Hoifodt H, Bohler PJ, Hole KH, Myklebost O, Fodstad O, Smeland S, Hovig E (2011)
Genome wide single cell analysis of chemotherapy resistant metastatic cells in a case of gastroesophageal adenocarcinoma
BMC Cancer, 11, 455
PubMed 22014070
Sandve GK, Gundersen S, Rydbeck H, Glad IK, Holden L, Holden M, Liestøl K, Clancy T, Drabløs F, Ferkingstad E, Johansen M, Nygaard V, Tøstesen E, Frigessi A, Hovig E (2011)
The differential disease regulome
BMC Genomics, 12, 353
PubMed 21736759
Ågesen TH, Berg M, Clancy T, Thiis-Evensen E, Cekaite L, Lind GE, Nesland JM, Bakka A, Mala T, Hauss HJ, Fetveit T, Vatn MH, Hovig E, Nesbakken A, Lothe RA, Skotheim RI (2011)
CLC and IFNAR1 are differentially expressed and a global immunity score is distinct between early- and late-onset colorectal cancer
Genes Immun, 12 (8), 653-62
PubMed 21716316
Publications 2010
Bøe S, Saebøe-Larssen S, Hovig E (2010)
Light-induced gene expression using messenger RNA molecules
Oligonucleotides, 20 (1), 1-6
PubMed 20038251
Bøe SL, Longva AS, Hovig E (2010)
Cyclodextrin-containing polymer delivery system for light-directed siRNA gene silencing
Oligonucleotides, 20 (4), 175-82
PubMed 20645877
Nakken S, Rødland EA, Hovig E (2010)
Impact of DNA physical properties on local sequence bias of human mutation
Hum Mutat, 31 (12), 1316-25
PubMed 20886615
Pedicini M, Barrenäs F, Clancy T, Castiglione F, Hovig E, Kanduri K, Santoni D, Benson M (2010)
Combining network modeling and gene expression microarray analysis to explore the dynamics of Th1 and Th2 cell regulation
PLoS Comput Biol, 6 (12), e1001032
PubMed 21187905
Sandve GK, Gundersen S, Rydbeck H, Glad IK, Holden L, Holden M, Liestøl K, Clancy T, Ferkingstad E, Johansen M, Nygaard V, Tøstesen E, Frigessi A, Hovig E (2010)
The Genomic HyperBrowser: inferential genomics at the sequence level
Genome Biol, 11 (12), R121
PubMed 21182759
Publications 2009
Bjerner J, Theodorsson E, Hovig E, Kallner A (2009)
Non-parametric estimation of reference intervals in small non-Gaussian sample sets
Accredit. Qual. Assur., 14 (4), 185-192
Cekaite L, Hovig E, Sioud M (2009)
Monitoring B cell response to immunoselected phage-displayed peptides by microarrays
Methods Mol Biol, 524, 273-85
PubMed 19377952
Lehne G, Grasmo-Wendler UH, Berner JM, Meza-Zepeda LA, Adamsen BL, Flack A, Reiner A, Clausen OP, Hovig E, Myklebost O (2009)
Upregulation of stem cell genes in multidrug resistant K562 leukemia cells
Leuk Res, 33 (10), 1379-85
PubMed 19394083
Nakken S, Rognes T, Hovig E (2009)
The disruptive positions in human G-quadruplex motifs are less polymorphic and more conserved than their neutral counterparts
Nucleic Acids Res, 37 (17), 5749-56
PubMed 19617376
Nakken S, Rødland EA, Rognes T, Hovig E (2009)
Large-scale inference of the point mutational spectrum in human segmental duplications
BMC Genomics, 10, 43
PubMed 19161616
Nygaard V, Hovig E (2009)
Methods for quantitation of gene expression
Front. Biosci., 14, 552-569
Nygaard V, Hovig E (2009)
Methods for quantitation of gene expression
Front Biosci (Landmark Ed), 14, 552-69
PubMed 19273085
Thingnes J, Oyehaug L, Hovig E, Omholt SW (2009)
The mathematics of tanning
BMC Syst Biol, 3, 60
PubMed 19505344
Publications 2008
Boe S, Longva AS, Hovig E (2008)
Evaluation of various polyethylenimine formulations for light-controlled gene silencing using small interfering RNA molecules
Oligonucleotides, 18 (2), 123-32
PubMed 18637730
Boye K, Grotterød I, Aasheim HC, Hovig E, Maelandsmo GM (2008)
Activation of NF-kappaB by extracellular S100A4: analysis of signal transduction mechanisms and identification of target genes
Int J Cancer, 123 (6), 1301-10
PubMed 18548584
Kraus I, Driesch C, Vinokurova S, Hovig E, Schneider A, von Knebel Doeberitz M, Dürst M (2008)
The majority of viral-cellular fusion transcripts in cervical carcinomas cotranscribe cellular sequences of known or predicted genes
Cancer Res, 68 (7), 2514-22
PubMed 18381461
Lyng H, Lando M, Brøvig RS, Svendsrud DH, Johansen M, Galteland E, Brustugun OT, Meza-Zepeda LA, Myklebost O, Kristensen GB, Hovig E, Stokke T (2008)
GeneCount: genome-wide calculation of absolute tumor DNA copy numbers from array comparative genomic hybridization data
Genome Biol, 9 (5), R86
PubMed 18500990
Nygaard V, Hovig E (2008)
Cell sampling and global nucleic acid amplification
SEB Exp Biol Ser, 61, 17-36
PubMed 18709735
Nygaard V, Liu F, Holden M, Kuo WP, Trimarchi J, Ohno-Machado L, Cepko CL, Frigessi A, Glad IK, Wiel MA, Hovig E, Lyng H (2008)
Validation of oligoarrays for quantitative exploration of the transcriptome
BMC Genomics, 9, 258
PubMed 18513391
Tøstesen E, Sandve GK, Liu F, Hovig E (2008)
Segmentation of DNA sequences into twostate regions and melting fork regions
J Phys Condens Matter, 21 (3), 034109
PubMed 21817254
Publications 2007
Benson M, Steenhoff Hov DA, Clancy T, Hovig E, Rudemo M, Cardell LO (2007)
Connectivity can be used to identify key genes in DNA microarray data: a study based on gene expression in nasal polyps before and after treatment with glucocorticoids
Acta Otolaryngol, 127 (10), 1074-9
PubMed 17851899
Bøe S, Longva AS, Hovig E (2007)
Photochemically induced gene silencing using small interfering RNA molecules in combination with lipid carriers
Oligonucleotides, 17 (2), 166-73
PubMed 17638521
Cekaite L, Hovig E, Sioud M (2007)
Protein arrays: a versatile toolbox for target identification and monitoring of patient immune responses
Methods Mol Biol, 360, 335-48
PubMed 17172738
Cekaite L, Peng Q, Reiner A, Shahzidi S, Tveito S, Furre IE, Hovig E (2007)
Mapping of oxidative stress responses of human tumor cells following photodynamic therapy using hexaminolevulinate
BMC Genomics, 8, 273
PubMed 17692132
Liu F, Jenssen TK, Trimarchi J, Punzo C, Cepko CL, Ohno-Machado L, Hovig E, Kuo WP (2007)
Comparison of hybridization-based and sequencing-based gene expression technologies on biological replicates
BMC Genomics, 8, 153
PubMed 17555589
Liu F, Tøstesen E, Sundet JK, Jenssen TK, Bock C, Jerstad GI, Thilly WG, Hovig E (2007)
The human genomic melting map
PLoS Comput Biol, 3 (5), e93
PubMed 17511513
Møller P, Hagen AI, Apold J, Maehle L, Clark N, Fiane B, Løvslett K, Hovig E, Vabø A (2007)
Genetic epidemiology of BRCA mutations--family history detects less than 50% of the mutation carriers
Eur J Cancer, 43 (11), 1713-7
PubMed 17574839
Publications 2006
Berner JM, Muller CR, Holden M, Wang J, Hovig E, Myklebost O (2006)
Sampling effects on gene expression data from a human tumour xenograft
Scand. J. Lab. Anim. Sci., 33 (1), 17-30
Bøe S, Hovig E (2006)
Photochemically induced gene silencing using PNA-peptide conjugates
Oligonucleotides, 16 (2), 145-57
PubMed 16764538
Cekaite L, Furset G, Hovig E, Sioud M (2006)
Gene expression analysis in blood cells in response to unmodified and 2'-modified siRNAs reveals TLR-dependent and independent effects
J Mol Biol, 365 (1), 90-108
PubMed 17054988
Kuo WP, Liu F, Trimarchi J, Punzo C, Lombardi M, Sarang J, Whipple ME, Maysuria M, Serikawa K, Lee SY, McCrann D, Kang J, Shearstone JR, Burke J, Park DJ, Wang X, Rector TL, Ricciardi-Castagnoli P, Perrin S, Choi S, Bumgarner R, Kim JH, Short GF, Freeman MW, Seed B et al. (2006)
A sequence-oriented comparison of gene expression measurements across different hybridization-based technologies
Nat Biotechnol, 24 (7), 832-40
PubMed 16823376
Nygaard V, Hovig E (2006)
Options available for profiling small samples: a review of sample amplification technology when combined with microarray profiling
Nucleic Acids Res, 34 (3), 996-1014
PubMed 16473852
Prasmickaite L, Cekaite L, Hellum M, Hovig E, Høgset A, Berg K (2006)
Transcriptome changes in a colon adenocarcinoma cell line in response to photochemical treatment as used in photochemical internalisation (PCI)
FEBS Lett, 580 (24), 5739-46
PubMed 17007842
Stormorken A, Heintz KM, Andresen PA, Hovig E, Møller P (2006)
MUTYH Mutations Do Not Cause HNPCC or Late Onset Familial Colorectal Cancer
Hered Cancer Clin Pract, 4 (2), 90-3
PubMed 20223013
Publications 2005
Gulliksen A, Solli LA, Drese KS, Sörensen O, Karlsen F, Rogne H, Hovig E, Sirevåg R (2005)
Parallel nanoliter detection of cancer markers using polymer microchips
Lab Chip, 5 (4), 416-20
PubMed 15791339
Jenssen TK, Hovig E (2005)
Gene-expression profiling in breast cancer
Lancet, 365 (9460), 634-5
PubMed 15721457
Lyng H, Landsverk KS, Kristiansen E, DeAngelis PM, Ree AH, Myklebost O, Hovig E, Stokke T (2005)
Response of malignant B lymphocytes to ionizing radiation: gene expression and genotype
Int J Cancer, 115 (6), 935-42
PubMed 15723354
Nygaard V, Holden M, Løland A, Langaas M, Myklebost O, Hovig E (2005)
Limitations of mRNA amplification from small-size cell samples
BMC Genomics, 6, 147
PubMed 16253144
Tøstesen E, Jerstad GI, Hovig E (2005)
Stitchprofiles.uio.no: analysis of partly melted DNA conformations using stitch profiles
Nucleic Acids Res, 33 (Web Server issue), W573-6
PubMed 15980539
Publications 2004
Bjørge T, Lie AK, Hovig E, Gislefoss RE, Hansen S, Jellum E, Langseth H, Nustad K, Tropé CG, Dørum A (2004)
BRCA1 mutations in ovarian cancer and borderline tumours in Norway: a nested case-control study
Br J Cancer, 91 (10), 1829-34
PubMed 15477862
Cekaite L, Haug O, Myklebost O, Aldrin M, Østenstad B, Holden M, Frigessi A, Hovig E, Sioud M (2004)
Analysis of the humoral immune response to immunoselected phage-displayed peptides by a microarray-based method
Proteomics, 4 (9), 2572-82
PubMed 15352232
Cekaite L, Hovig E, Hauge HH (2004)
Double-sided silicon strip detectors: new applications within genomics and proteomics
Nucl. Instrum. Methods Phys. Res. Sect. A-Accel. Spectrom. Dect. Assoc. Equip., 527 (1-2), 68-72
Cruciani V, Heintz KM, Husøy T, Hovig E, Warren DJ, Mikalsen SO (2004)
The detection of hamster connexins: a comparison of expression profiles with wild-type mouse and the cancer-prone Min mouse
Cell Commun Adhes, 11 (5-6), 155-71
PubMed 16194882
Ekstrøm PO, Bjørge T, Dørum A, Longva AS, Heintz KM, Warren DJ, Hansen S, Gislefoss RE, Hovig E (2004)
Determination of hereditary mutations in the BRCA1 gene using archived serum samples and capillary electrophoresis
Anal Chem, 76 (15), 4406-9
PubMed 15283579
Gulliksen A, Solli L, Karlsen F, Rogne H, Hovig E, Nordstrøm T, Sirevåg R (2004)
Real-time nucleic acid sequence-based amplification in nanoliter volumes
Anal Chem, 76 (1), 9-14
PubMed 14697026
Liu F, Jenssen TK, Nygaard V, Sack J, Hovig E (2004)
FigSearch: a figure legend indexing and classification system
Bioinformatics, 20 (16), 2880-2
PubMed 15145804
Liu F, Jenssen TK, Nygaard V, Sack J, Hovig E (2004)
FigSearch: Using maximum entropy classifier to categorize biological figures
2004 IEEE COMPUTATIONAL SYSTEMS BIOINFORMATICS CONFERENCE, PROCEEDINGS, 476-477
Lyng H, Badiee A, Svendsrud DH, Hovig E, Myklebost O, Stokke T (2004)
Profound influence of microarray scanner characteristics on gene expression ratios: analysis and procedure for correction
BMC Genomics, 5 (1), 10
PubMed 15018648
Trøen G, Nygaard V, Jenssen TK, Ikonomou IM, Tierens A, Matutes E, Gruszka-Westwood A, Catovsky D, Myklebost O, Lauritzsen G, Hovig E, Delabie J (2004)
Constitutive expression of the AP-1 transcription factors c-jun, junD, junB, and c-fos and the marginal zone B-cell transcription factor Notch2 in splenic marginal zone lymphoma
J Mol Diagn, 6 (4), 297-307
PubMed 15507668
Publications 2003
Andersen K, Smith-Sørensen B, Pedersen KB, Hovig E, Myklebost O, Fodstad Ø, Maelandsmo GM (2003)
Interferon-gamma suppresses S100A4 transcription independently of apoptosis or cell cycle arrest
Br J Cancer, 88 (12), 1995-2001
PubMed 12799648
Mathisen B, Lindstad RI, Hansen J, El-Gewely SA, Maelandsmo GM, Hovig E, Fodstad O, Loennechen T, Winberg JO (2003)
S100A4 regulates membrane induced activation of matrix metalloproteinase-2 in osteosarcoma cells
Clin Exp Metastasis, 20 (8), 701-11
PubMed 14713104
Nygaard V, Løland A, Holden M, Langaas M, Rue H, Liu F, Myklebost O, Fodstad Ø, Hovig E, Smith-Sørensen B (2003)
Effects of mRNA amplification on gene expression ratios in cDNA experiments estimated by analysis of variance
BMC Genomics, 4 (1), 11
PubMed 12659661
Tøstesen E, Liu F, Jenssen TK, Hovig E (2003)
Speed-up of DNA melting algorithm with complete nearest neighbor properties
Biopolymers, 70 (3), 364-76
PubMed 14579309
Wang J, Bø TH, Jonassen I, Myklebost O, Hovig E (2003)
Tumor classification and marker gene prediction by feature selection and fuzzy c-means clustering using microarray data
BMC Bioinformatics, 4, 60
PubMed 14651757
Wang J, Myklebost O, Hovig E (2003)
MGraph: graphical models for microarray data analysis
Bioinformatics, 19 (17), 2210-1
PubMed 14630649
Publications 2002
Jenssen TK, Hovig E (2002)
The semantic web and biology
Drug Discov. Today, 7 (19), PII S1359-6446(02)02458-3-992
Jenssen TK, Hovig E (2002)
The semantic web and biology
Drug Discov Today, 7 (19), 992
PubMed 12546914
Jenssen TK, Kuo WP, Stokke T, Hovig E (2002)
Associations between gene expressions in breast cancer and patient survival
Hum Genet, 111 (4-5), 411-20
PubMed 12384785
Jenssen TK, Langaas M, Kuo WP, Smith-Sørensen B, Myklebost O, Hovig E (2002)
Analysis of repeatability in spotted cDNA microarrays
Nucleic Acids Res, 30 (14), 3235-44
PubMed 12136105
Ree AH, Engebraaten O, Hovig E, Fodstad Ø (2002)
Differential display analysis of breast carcinoma cells enriched by immunomagnetic target cell selection: gene expression profiles in bone marrow target cells
Int J Cancer, 97 (1), 28-33
PubMed 11774240
Wang J, Nygaard V, Smith-Sørensen B, Hovig E, Myklebost O (2002)
MArray: analysing single, replicated or reversed microarray experiments
Bioinformatics, 18 (8), 1139-40
PubMed 12176840
Publications 2001
Børresen-Dale AL, Hovig E, Smith-Sørensen B (2001)
Detection of mutations by denaturing gradient gel electrophoresis
Curr Protoc Hum Genet, Chapter 7, Unit 7.5
PubMed 18428306
Hovig E, Maelandsmo G, Mellingsaeter T, Fodstad O, Mielewczyk SS, Wolfe J, Goodchild J (2001)
Optimization of hammerhead ribozymes for the cleavage of S100A4 (CAPL) mRNA
Antisense Nucleic Acid Drug Dev, 11 (2), 67-75
PubMed 11334142
Hovig E, Myklebost O, Aamdal S, Smeland EB (2001)
[Gene therapy in cancer]
Tidsskr Nor Laegeforen, 121 (4), 482-8
PubMed 11255868
Hovig E, Rye PD, Warren DJ, Nustad K (2001)
CA 125: the end of the beginning
Tumour Biol, 22 (6), 345-7
PubMed 11786728
Jenssen TK, Laegreid A, Komorowski J, Hovig E (2001)
A literature network of human genes for high-throughput analysis of gene expression
Nat Genet, 28 (1), 21-8
PubMed 11326270
Komorowski J, Hvidsten TR, Jenssen TK, Tjeldvoll D, Hovig E, Laegreid A, Sandvik AK (2001)
[New knowledge derived from measurement of gene expression with the DNA microarray method]
Tidsskr Nor Laegeforen, 121 (10), 1229-32
PubMed 11402750
Møller P, Borg A, Heimdal K, Apold J, Vallon-Christersson J, Hovig E, Maehle L, Norwegian Inherited Breast Cancer Group, Norwegian Inherited Ovarian Cancer Group (2001)
The BRCA1 syndrome and other inherited breast or breast-ovarian cancers in a Norwegian prospective series
Eur J Cancer, 37 (8), 1027-32
PubMed 11334729
Møller P, Heimdal K, Apold J, Fredriksen A, Borg A, Hovig E, Hagen A, Hagen B, Pedersen JC, Maehle L, Norwegian Inherited Breast Cancer Group, Norwegian Inherited Ovarian Cancer Group (2001)
Genetic epidemiology of BRCA1 mutations in Norway
Eur J Cancer, 37 (18), 2428-34
PubMed 11720839
Warren W, Hovig E, Smith-Sørensen B, Børresen AL, Fujimura FK, Liu Q, Feng J, Sommer SS (2001)
Detection of mutations by single-strand conformation polymorphism (SSCP) analysis and SSCP-hybrid methods
Curr Protoc Hum Genet, Chapter 7, Unit 7.4
PubMed 18428305
Publications 2000
Komorowski J, Hvidsten TR, Jenssen TK, Tjeldvoll D, Hovig E, Sandvik AK, Laegreid A (2000)
Towards Knowledge Discovery from cDNA Microarray Gene Expression Data
Lect. Notes Comput. Sci., 1910, 470-475
Publications 1999
Bjørnland K, Winberg JO, Odegaard OT, Hovig E, Loennechen T, Aasen AO, Fodstad O, Maelandsmo GM (1999)
S100A4 involvement in metastasis: deregulation of matrix metalloproteinases and tissue inhibitors of matrix metalloproteinases in osteosarcoma cells transfected with an anti-S100A4 ribozyme
Cancer Res, 59 (18), 4702-8
PubMed 10493528
Borg A, Dørum A, Heimdal K, Maehle L, Hovig E, Møller P (1999)
BRCA1 1675delA and 1135insA account for one third of Norwegian familial breast-ovarian cancer and are associated with later disease onset than less frequent mutations
Dis Markers, 15 (1-3), 79-84
PubMed 10595257
Dørum A, Heimdal K, Hovig E, Inganäs M, Møller P (1999)
Penetrances of BRCA1 1675delA and 1135insA with respect to breast cancer and ovarian cancer
Am J Hum Genet, 65 (3), 671-9
PubMed 10441573
Dørum A, Hovig E, Tropé C, Inganas M, Møller P (1999)
Three per cent of Norwegian ovarian cancers are caused by BRCA1 1675delA or 1135insA
Eur J Cancer, 35 (5), 779-81
PubMed 10505039
Ree AH, Tvermyr M, Engebraaten O, Rooman M, Røsok O, Hovig E, Meza-Zepeda LA, Bruland OS, Fodstad O (1999)
Expression of a novel factor in human breast cancer cells with metastatic potential
Cancer Res, 59 (18), 4675-80
PubMed 10493524
Ruud P, Fodstad O, Hovig E (1999)
Identification of a novel cytokeratin 19 pseudogene that may interfere with reverse transcriptase-polymerase chain reaction assays used to detect micrometastatic tumor cells
Int J Cancer, 80 (1), 119-25
PubMed 9935241
Wacey AI, Cooper DN, Liney D, Hovig E, Krawczak M (1999)
Disentangling the perturbational effects of amino acid substitutions in the DNA-binding domain of p53
Hum Genet, 104 (1), 15-22
PubMed 10071187
Publications 1998
Andersen K, Maelandsmo GM, Hovig E, Fodstad O, Loennechen T, Winberg JO (1998)
Interleukin-1 alpha and basic fibroblast growth factor induction of matrix metalloproteinases and their inhibitors in osteosarcoma cells is modulated by the metastasis associated protein CAPL
Anticancer Res, 18 (5A), 3299-303
PubMed 9858899
Prasmickaite L, Hogset A, Maelandsmo G, Berg K, Goodchild J, Perkins T, Fodstad O, Hovig E (1998)
Intracellular metabolism of a 2'-O-methyl-stabilized ribozyme after uptake by DOTAP transfection or asfree ribozyme. A study by capillary electrophoresis
Nucleic Acids Res, 26 (18), 4241-8
PubMed 9722645
Publications 1997
de Graaf H, Maelandsmo GM, Ruud P, Forus A, Oyjord T, Fodstad O, Hovig E (1997)
Ectopic expression of target genes may represent an inherent limitation of RT-PCR assays used for micrometastasis detection: studies on the epithelial glycoprotein gene EGP-2
Int J Cancer, 72 (1), 191-6
PubMed 9212242
Dørum A, Møller P, Kamsteeg EJ, Scheffer H, Burton M, Heimdal KR, Maehle LO, Hovig E, Tropé CG, van der Hout AH, van der Meulen MA, Buys CH, te Meerman GJ (1997)
A BRCA1 founder mutation, identified with haplotype analysis, allowing genotype/phenotype determination and predictive testing
Eur J Cancer, 33 (14), 2390-2
PubMed 9616287
Hainaut P, Soussi T, Shomer B, Hollstein M, Greenblatt M, Hovig E, Harris CC, Montesano R (1997)
Database of p53 gene somatic mutations in human tumors and cell lines: updated compilation and future prospects
Nucleic Acids Res, 25 (1), 151-7
PubMed 9016527
Maelandsmo GM, Flørenes VA, Mellingsaeter T, Hovig E, Kerbel RS, Fodstad O (1997)
Differential expression patterns of S100A2, S100A4 and S100A6 during progression of human malignant melanoma
Int J Cancer, 74 (4), 464-9
PubMed 9291441
Publications 1996
Hollstein M, Shomer B, Greenblatt M, Soussi T, Hovig E, Montesano R, Harris CC (1996)
Somatic point mutations in the p53 gene of human tumors and cell lines: updated compilation
Nucleic Acids Res, 24 (1), 141-6
PubMed 8594564
Hovig E, Fodstad O (1996)
[Prostate-specific membrane antigen]
Tidsskr Nor Laegeforen, 116 (3), 411-2
PubMed 8638273
Maelandsmo GM, Flørenes VA, Hovig E, Oyjord T, Engebraaten O, Holm R, Børresen AL, Fodstad O (1996)
Involvement of the pRb/p16/cdk4/cyclin D1 pathway in the tumorigenesis of sporadic malignant melanomas
Br J Cancer, 73 (8), 909-16
PubMed 8611425
Maelandsmo GM, Hovig E, Skrede M, Engebraaten O, Flørenes VA, Myklebost O, Grigorian M, Lukanidin E, Scanlon KJ, Fodstad O (1996)
Reversal of the in vivo metastatic phenotype of human tumor cells by an anti-CAPL (mts1) ribozyme
Cancer Res, 56 (23), 5490-8
PubMed 8968106
Smith-Sørensen B, Hovig E (1996)
CDKN2A (p16INK4A) somatic and germline mutations
Hum Mutat, 7 (4), 294-303
PubMed 8723678
Publications 1995
Deggerdal AH, Pettersen F, Kvalheim G, Hornes E, Smeland E, Fodstad O, Hovig E (1995)
Semiquantitative polymerase chain reaction for t(14;18) in follicular lymphomas: a colorimetric approach
Lab Invest, 72 (4), 411-8
PubMed 7723279
Krawczak M, Smith-Sorensen B, Schmidtke J, Kakkar VV, Cooper DN, Hovig E (1995)
Somatic spectrum of cancer-associated single basepair substitutions in the TP53 gene is determined mainly by endogenous mechanisms of mutation and by selection
Hum Mutat, 5 (1), 48-57
PubMed 7728149
Maelandsmo GM, Berner JM, Flørenes VA, Forus A, Hovig E, Fodstad O, Myklebost O (1995)
Homozygous deletion frequency and expression levels of the CDKN2 gene in human sarcomas--relationship to amplification and mRNA levels of CDK4 and CCND1
Br J Cancer, 72 (2), 393-8
PubMed 7640224
Publications 1994
Hollstein M, Rice K, Greenblatt MS, Soussi T, Fuchs R, Sørlie T, Hovig E, Smith-Sørensen B, Montesano R, Harris CC (1994)
Database of p53 gene somatic mutations in human tumors and cell lines
Nucleic Acids Res, 22 (17), 3551-5
PubMed 7937055
Publications 1993
Andreassen A, Oyjord T, Hovig E, Holm R, Flørenes VA, Nesland JM, Myklebost O, Høie J, Bruland OS, Børresen AL (1993)
p53 abnormalities in different subtypes of human sarcomas
Cancer Res, 53 (3), 468-71
PubMed 8425179
Hovig E, Mullaart E, Børresen AL, Uitterlinden AG, Vijg J (1993)
Genome scanning of human breast carcinomas using micro- and minisatellite core probes
Genomics, 17 (1), 66-75
PubMed 8104870
Publications 1992
Børresen AL, Andersen TI, Garber J, Barbier-Piraux N, Thorlacius S, Eyfjörd J, Ottestad L, Smith-Sørensen B, Hovig E, Malkin D (1992)
Screening for germ line TP53 mutations in breast cancer patients
Cancer Res, 52 (11), 3234-6
PubMed 1591732
Hovig E, Andreassen A, Fangan BM, Børresen AL (1992)
A TP53 mutation detected in cells established from an osteosarcoma, but not in the retinoblastoma of a patient with bilateral retinoblastoma and multiple primary osteosarcomas
Cancer Genet Cytogenet, 64 (2), 178-82
PubMed 1336709
Hovig E, Smith-Sørensen B, Gebhardt MC, Ryberg D, Lothe R, Børresen AL (1992)
No alterations in exon 21 of the RB1 gene in sarcomas and carcinomas of the breast, colon, and lung
Genes Chromosomes Cancer, 5 (2), 97-103
PubMed 1381957
Hovig E, Smith-Sørensen B, Uitterlinden AG, Børresen AL (1992)
Detection of DNA variation in cancer
Pharmacogenetics, 2 (6), 317-28
PubMed 1306133
Smith-Sørensen B, Hovig E, Andersson B, Børresen AL (1992)
Screening for mutations in human HPRT cDNA using the polymerase chain reaction (PCR) in combination with constant denaturant gel electrophoresis (CDGE)
Mutat Res, 269 (1), 41-53
PubMed 1381470
Publications 1991
Alfsen GC, Beiske K, Holte H, Hovig E, Deggerdal A, Sandlie I, Widing E, Slørdahl S, Klepper LK, Sizoo W (1991)
T-cell receptor tau delta +/CD3+4-8-T- cell acute lymphoblastic leukemias: a distinct subgroup of leukemias in children. A report of five cases
Blood, 77 (9), 2023-30
PubMed 1826854
Børresen AL, Hovig E, Smith-Sørensen B, Malkin D, Lystad S, Andersen TI, Nesland JM, Isselbacher KJ, Friend SH (1991)
Constant denaturant gel electrophoresis as a rapid screening technique for p53 mutations
Proc Natl Acad Sci U S A, 88 (19), 8405-9
PubMed 1924299
Hovig, Eivind, Smith-Sørensen B, Brøgger A, Børrensen AL (1991)
Constant denaturant gel electrophoresis, a modification of denaturing gradient gel electrophoresis, in mutation detection
Mutat Res, 263 (1), 61
PubMed 2034242
Hovig E, Lothe R, Farrants G, Brøgger A, Fodstad O, Børresen AL (1991)
Chromosome 13 alterations in osteosarcoma cell lines derived from a patient with previous retinoblastoma
Cancer Genet Cytogenet, 57 (1), 31-40
PubMed 1684533
Hovig E, Smith-Sørensen B, Brøgger A, Børresen AL (1991)
Constant denaturant gel electrophoresis, a modification of denaturing gradient gel electrophoresis, in mutation detection
Mutat Res, 262 (1), 63-71
PubMed 1702518
Publications 1990
BORRESEN AL, HOVIG E, SMITHSORENSEN B, VRIELING H, APOLD J, BROGGER A (1990)
SCREENING FOR BASE MUTATIONS IN THE PAH AND HPRT LOCI USING THE POLYMERASE CHAIN-REACTION (PCR) IN COMBINATION WITH DENATURING GRADIENT GEL-ELECTROPHORESIS (DGGE)
Prog.Clin.Biol.Res., 340, 389-398
Børresen AL, Hovig E, Smith-Sørensen B, Vrieling H, Apold J, Brøgger A (1990)
Screening for base mutations in the PAH and HPRT loci using the polymerase chain reaction (PCR) in combination with denaturing gradient gel electrophoresis (DGGE)
Prog Clin Biol Res, 340A, 389-98
PubMed 2388921
Publications 1989
Olsnes S, Stenmark H, McGill S, Hovig E, Collier RJ, Sandvig K (1989)
Formation of active diphtheria toxin in vitro based on ligated fragments of cloned mutant genes
J Biol Chem, 264 (22), 12747-51
PubMed 2753882
OLSNES S, STENMARK H, MCGILL S, HOVIG E, COLLIER RJ, SANDVIG K (1989)
FORMATION OF ACTIVE DIPHTHERIA-TOXIN INVITRO BASED ON LIGATED FRAGMENTS OF CLONED MUTANT-GENES
J. Biol. Chem., 264 (22), 12749-12751
Publications 1988
Børresen AL, Hovig E, Brøgger A (1988)
Detection of base mutations in genomic DNA using denaturing gradient gel electrophoresis (DGGE) followed by transfer and hybridization with gene-specific probes
Mutat Res, 202 (1), 77-83
PubMed 2903443
Publications 1987
Hovig E, Winberg JO, Fodstad O, Brøgger A, Gedde-Dahl T (1987)
Chromosome 13 instability and esterase D expression in an osteosarcoma cell line
Cancer Genet Cytogenet, 24 (2), 327-34
PubMed 2878716