Dr. Ragnar Mørk legacy prize 2008 to Tor Erik Rusten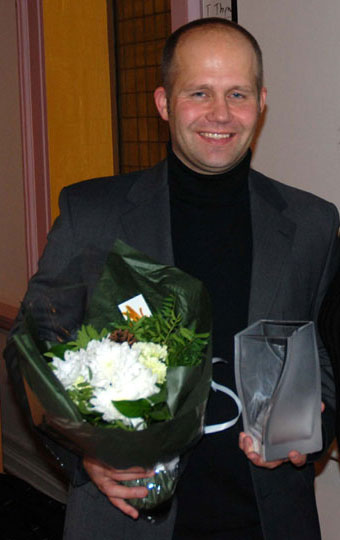 This year's prize from "Dr. Ragnar Mørk legacy" went to Tor Erik Rusten from the Department of Biochemistry at the Institute for Cancer Research. This award is distributed annually to a scientist who has achieved excellent results throughout years of outstanding research.

The ceremony took place in the seminar room at the Institute for Cancer Research on Friday 7th of November. Rusten gave a lecture summarizing his work.
This was the seventh time this mark of honor was distributed.
---
About the prize:

The late Torleif Mørk left by will his fortune to set up a foundation in the name of his father - dr. Ragnar Mørk. The purpose of this legacy is to promote cancer research at the Norwegian Radium Hospital. As a part of this support, the legacy board has decided to distribute an annual award to a researcher who has achieved important results and conducted excellent research throughout a long period of time.

The award is personal, and amounts to NOK 200.000.
---
About this year's prize winner: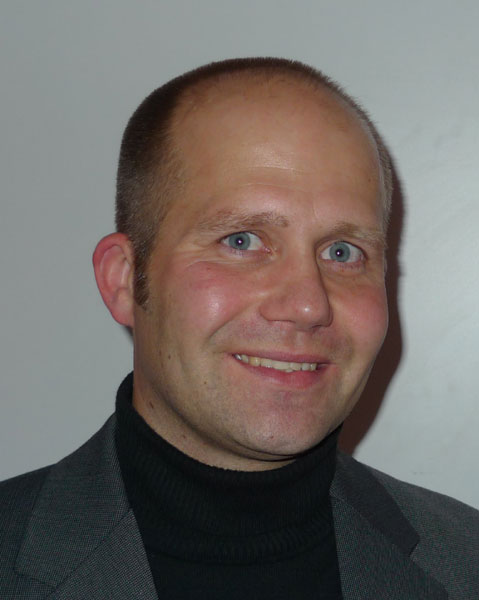 Tor Erik Rusten got his training in Drosophila Genetics with Fotis Kafatos at EMBL, Germany. As the fruitfly, Drosophila melanogaster, serves as a prototype genetic model system for biomedical research including cancer he was recruited by Harald Stenmark at the Norwegian Radium Hospital as post doc in 2002 where he founded the Drosophila part of the lab.

Since 2002 his research focus has been investigating the relationship between cell signaling and intracellular vesicle trafficking pathways of importance in cancer and neurodegeneration.

Tor Erik is currently leading a project group on "Phosphatidylinositolkinase signaling and disease" where the focus is to investigate the functions of a recently identified Tumour Suppressor Enzyme Complex termed, PI3K-III, to gain novel insight into carcinogenesis.


---
---
Previous years winners of the Ragnar Mørks' legacy prize:
2007: Anne Simonsen
2006: Bjørn Naume
2005: Gunhild Mælandsmo
2004: Mouldy Sioud
2003: Ragnhild A. Lothe
---
Pictures from the ceremony (photographer: Chema Bassols):
(click on images to enlarge)


| | | |
| --- | --- | --- |
| | | |
| Sjur Olsnes | Tor Erik Rusten and Erlend B. Smeland | With the prize |
| | | |
| Happy award winner | The crowd follows the ceremony | Getting ready for lecture |
| | | |
| The lecture is on | Tor Erik Rusten and Alexander Pihl | Tor Erik Rusten and Rita Lange |