Pharmacokinetics and drug impairment
Pharmacokinetics describes what happens to a drug after it is administered throughout its distribution and metabolism within the body until it is finally eliminated from the body. This knowledge is essential in pharmacology, and vitally important to a forensic toxicology lab. Our laboratory performs analyses mainly in blood, urine and hair.
Drug impairment is a deterioration of physical and/or mental functions caused by medical, recreational or illegal drugs. Knowledge and research on the topic, especially on drug impaired driving, is important for the interpretation of drug findings in biological samples.
In the Forensic Toxicology and Pharmacology of Drugs of Abuse research group we perform research related to both topics.
In 2012 Norway introduced legal limits for driving under the influence of non-alcohol drugs. Research specifically aimed to provide further information on all aspects of impaired driving is performed. This includes research based on data from routine work. We annually perform analysis in more than 9,000 samples collected from apprehended drivers.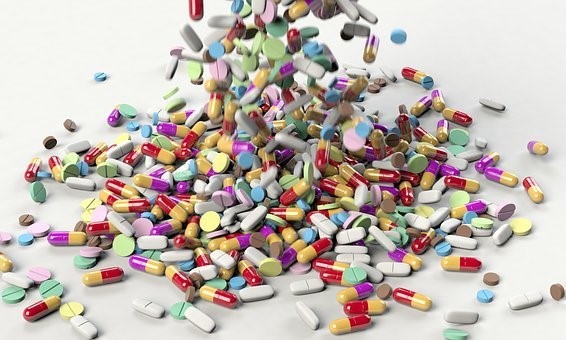 Photo: Pixabay
Ongoing projects
Relation between blood concentrations of stimulant drugs compared to results from a clinical test of impairment
Elimination of THC in two consecutive samples in drugged drivers
Therapeutic drug monitoring (TDM) of oxycodone
Sensitivity and specificity of a clinical test of impairment in detecting presence of both stimulating and sedative drugs at different concentration levels
Amphetamine use and nystagmus
Zopiclone elimination in drugged drivers
THC-acid in hair
Collaboration
Professor Siri Leknes, UiO: Oxycodone and psychomotor impairment
St. Olavs Hospital, Trondheim: TDM oxycodone
If you have questions about the projects or suggestions for research collaboration, please contact: Dr. Maren Strand (macest@ous-hf.no) at the Department of Forensic Sciences, Oslo University Hospital, Oslo, Norway.
Publications
Chalabianloo F, Høiseth G, Vold JH, Johansson KA, Kringen MK, Dalgard O, Ohldieck C, Druckrey-Fiskaaen KT, Aas C, Løberg EM, Bramness JG, Fadnes LT (2022).
Impact of liver fibrosis and clinical characteristics on dose-adjusted serum methadone concentrations
J Addict Dis, 1-11 (in press). DOI 10.1080/10550887.2022.2057140, PubMed 35356868
Øiestad EL, Krabseth HM, Huestis MA, Skulberg A, Vindenes V (2019)
Interpreting oral fluid drug results in prisoners: monitoring current drug intake and detection times for drugs self-administered prior to detention
Forensic Toxicol., 37 (1), 59-74
DOI 1007/s11419-018-0434-9
Fosen JT, Mørland J, Høiseth G (2020)
The Relationship Between Ingested Dose of Ethanol and Amount of Ethyl Glucuronide Formed in Blood
J Anal Toxicol, 44 (8), 861-863
DOI 1093/jat/bkaa090, PubMed 32743665
Heide G, Høiseth G, Middelkoop G, Øiestad ÅML (2020)
Blood Concentrations of Designer Benzodiazepines: Relation to Impairment and Findings in Forensic Cases
J Anal Toxicol, 44 (8), 905-914
DOI 1093/jat/bkaa043, PubMed 32369173
Høiseth G, Hjelmeland K, Mørland J (2020)
A comparison of driving related skills impaired by ethanol and zopiclone
Traffic Inj Prev, 22 (1), 26-31
DOI 1080/15389588.2020.1849643, PubMed 33320019
Waade RB, Solhaug V, Høiseth G (2020)
Impact of CYP2D6 on serum concentrations of flupentixol, haloperidol, perphenazine and zuclopenthixol
Br J Clin Pharmacol, 87 (5), 2228-2235
DOI 1111/bcp.14626, PubMed 33118660
Årnes M, Bachs L, Sammarai MA, Jones AW, Høiseth G (2020)
Rate of elimination of γ-hydroxybutyrate from blood determined by analysis of two consecutive samples from apprehended drivers in Norway
Forensic Sci Int, 314, 110374
DOI 1016/j.forsciint.2020.110374, PubMed 32604006
Bruun LD, Kjeldstadli K, Temte V, Birdal M, Bachs L, Langødegård M, Strand DH, Gaare KI, Øiestad E, Høiseth G (2019)
Detection Time of Oxazepam and Zopiclone in Urine and Oral Fluid after Experimental Oral Dosing
J Anal Toxicol, 43 (5), 369-377
DOI 1093/jat/bky083, PubMed 30615130
Gjerde H, Ramaekers JG, Mørland JG (2019)
Methodologies for establishing the relationship between alcohol/drug use and driving impairment - Differences between epidemiological, experimental, and real-case studies
Forensic Sci Rev, 31 (2), 141-160
PubMed 31270059
Oiestad EL, Krabseth HM, Huestis MA, Skulberg A, Vindenes V (2019)
Interpreting oral fluid drug results in prisoners: monitoring current drug intake and detection times for drugs self-administered prior to detention
Forensic Toxicol., 37 (1), 59-74
DOI 1007/s11419-018-0434-9
Strand MC, Ramaekers JG, Gjerde H, Mørland J, Vindenes V (2019)
Pharmacokinetics of Single Doses of Methadone and Buprenorphine in Blood and Oral Fluid in Healthy Volunteers and Correlation With Effects on Psychomotor and Cognitive Functions
J Clin Psychopharmacol, 39 (5), 489-493
DOI 1097/JCP.0000000000001077, PubMed 31305338
Temte V, Kjeldstadli K, Bruun LD, Birdal M, Bachs L, Karinen R, Middelkoop G, Øiestad E, Høiseth G (2019)
An Experimental Study of Diazepam and Alprazolam Kinetics in Urine and Oral Fluid Following Single Oral Doses
J Anal Toxicol, 43 (2), 104-111
DOI 1093/jat/bky062, PubMed 30517712
Tveito M, Molden E, Høiseth G, Correll CU, Smith RL (2019)
Impact of age and CYP2D6 genetics on exposure of aripiprazole and dehydroaripiprazole in patients using long-acting injectable versus oral formulation: relevance of poor and intermediate metabolizer status
Eur J Clin Pharmacol, 76 (1), 41-49
DOI 1007/s00228-019-02768-0, PubMed 31637453
Tveito M, Smith RL, Høiseth G, Molden E (2019)
The Effect of Valproic Acid on Olanzapine Serum Concentration: A Study Including 2791 Patients Treated With Olanzapine Tablets or Long-Acting Injections
J Clin Psychopharmacol, 39 (6), 561-566
DOI 1097/JCP.0000000000001126, PubMed 31688390
Strand MC, Vindenes V, Gjerde H, Mørland JG, Ramaekers JG (2018)
A clinical trial on the acute effects of methadone and buprenorphine on actual driving and cognitive function of healthy volunteers
Br J Clin Pharmacol, 85 (2), 442-453
DOI 1111/bcp.13818, PubMed 30515857
Fosen JT, Morini L, Sempio C, Giarratana N, Enger A, Mørland J, Høiseth G (2017)
Ethyl Glucuronide Elimination Kinetics in Fingernails and Comparison to Levels in Hair
Alcohol Alcohol, 52 (5), 580-586
DOI 1093/alcalc/agx035, PubMed 28591773
Havig SM, Høiseth G, Strand MC, Karinen RA, Brochmann GW, Strand DH, Bachs L, Vindenes V (2017)
THC and CBD in blood samples and seizures in Norway: Does CBD affect THC-induced impairment in apprehended subjects?
Forensic Sci Int, 276, 12-17
DOI 1016/j.forsciint.2017.04.006, PubMed 28463706
Hjelmeland K, Gustavsen I, Øiestad EL, Øiestad ÅML, Høiseth G, Mørland J (2017)
Zopiclone concentrations in oral fluid and blood after, administration of therapeutic doses of zopiclone
Forensic Sci Int, 278, 177-183
DOI 1016/j.forsciint.2017.07.004, PubMed 28735217
Kringen MK, Chalabianloo F, Bernard JP, Bramness JG, Molden E, Høiseth G (2017)
Combined Effect of CYP2B6 Genotype and Other Candidate Genes on a Steady-State Serum Concentration of Methadone in Opioid Maintenance Treatment
Ther Drug Monit, 39 (5), 550-555
DOI 1097/FTD.0000000000000437, PubMed 28723731
Strand MC, Arnestad M, Fjeld B, Mørland J(2017)
Acute impairing effects of morphine related to driving: A systematic review of experimental studies to define blood morphine concentrations related to impairment in opioid-naïve subjects
Traffic Inj Prev, 18 (8), 788-794
DOI 1080/15389588.2017.1326595, PubMed 28481682
Strand MC, Mørland J, Slørdal L, Riedel B, Innerdal C, Aamo T, Mathisrud G, Vindenes V (2017)
Conversion factors for assessment of driving impairment after exposure to multiple benzodiazepines/z-hypnotics or opioids
Forensic Sci Int, 281, 29-36
DOI 1016/j.forsciint.2017.10.022, PubMed 29101905
Vevelstad M, Øiestad EL, Nerem E, Arnestad M, Bogen IL (2017)
Studies on Para-Methoxymethamphetamine (PMMA) Metabolite Pattern and Influence of CYP2D6 Genetics in Human Liver Microsomes and Authentic Samples from Fatal PMMA Intoxications
Drug Metab Dispos, 45 (12), 1326-1335
DOI 1124/dmd.117.077263, PubMed 28978661