Post-mortem toxicology is the analyses of illegal and medicinal drugs in biological samples from the deceased. Such toxicological investigations are important in forensic cases to determine the cause of death, e.g. identifying possible overdoses. Interpretation of post-mortem toxicological results must be done with caution, due to the many factors that can affect a drug concentration after death. For example, it is well-known that drug concentrations in blood can increase after death, due to the redistribution of some drugs from internal organs to blood. Thus, samples for toxicological analyses are usually collected from peripheral blood, located far from internal organs. In some cases, however, it is not possible to sample peripheral blood, due to e.g. large trauma or severe decomposition of the corpse.
In the Forensic Toxicology and Pharmacology of Drugs of Abuse-research group we focus on post-mortem toxicology in alternative matrices to blood, such as fluid from around the heart (pericardial fluid), fluid from the eye (vitreous humour), and skeletal muscle. Our research aims to improve toxicological assessment in complicated forensic cases, where blood is not available for sampling.
The research group also focuses on deaths related to ketoacidosis. Ketoacidosis can be a fatal consequence of conditions such as diabetes or alcohol abuse. An unexpected death caused by ketoacidosis can easily be missed due to non-specific symptoms. Our research has shown that BHB-analysis can detect some additional deaths by ketoacidosis, which would not be revealed by the routine analysis of acetone.
We also perform research aiming to improve the interpretation of post-mortem ethanol findings. Since ethanol can be formed post-mortem, methods are needed to determine if ethanol was ingested before death. This can be particularly important in e.g. fatal car accidents. Research on post-mortem ethanol is further described here.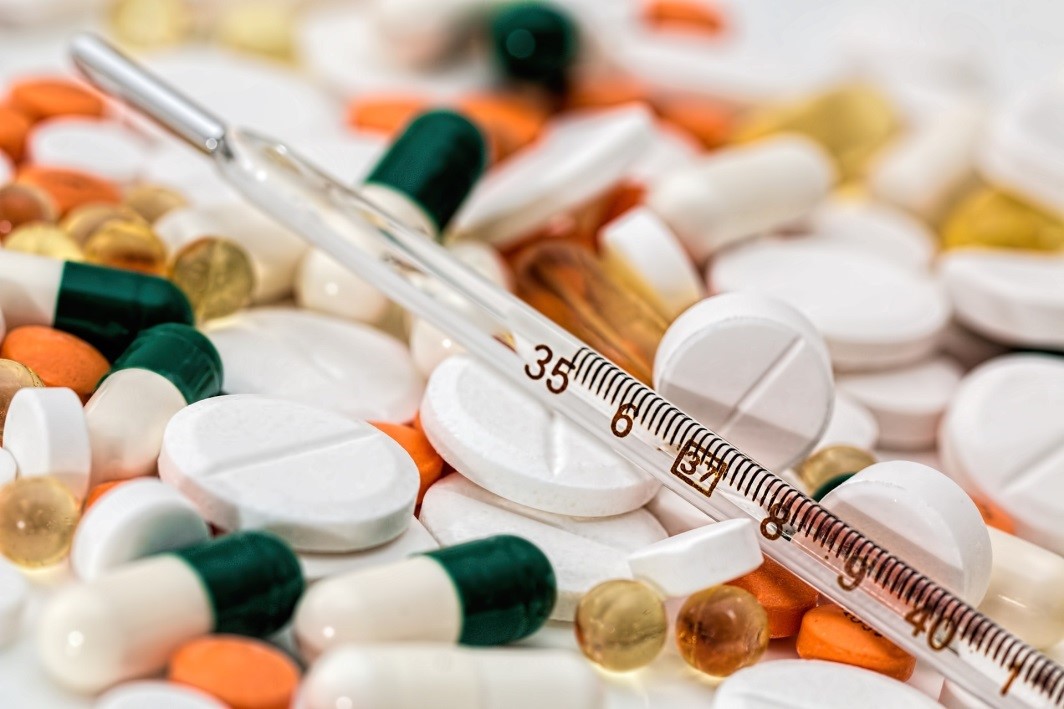 Photo: Pixabay
Ongoing projects
Post mortem formation of GHB
GHB is a substance that can be formed in the body after death, and it is important to know if a finding of GHB in a deceased person is a result of intake of GHB or post mortem formation of GHB. In this project, post mortem toxicology data are linked to official causes of deaths, and we try to estimate the amount of post mortem formation of GHB that occurs at each concentration level of GHB, and if the urine/blood concentration ratio is suitable to classify GHB findings as intake or formed post mortem.

Comparative study of different drugs in several alternative post-mortem matrices
In this project, post-mortem samples for toxicological analyses were collected from peripheral and cardiac blood, pericardial fluid, vitreous humour, and two types of skeletal muscle. Several papers originating from this project have already been published. Currently, we are studying:
Benzodiazepines and z-hypnotics (zopiclone and zolpidem)
Ethylglucuronide and Ethylsulphate (metabolites of ethanol)
Amphetamines
Naloxone analysis in fatal opioid overdoses
In this project, requested by The Norwegian Directorate of Health, we investigate the prevalence of naloxone detection in blood in fatal opioid overdoses. Naloxone is an antidote to opioids, traditionally administered by the emergency medical services. The last few years, the development of naloxone as a nasal spray has made it easier to provide take-home naloxone to non-medical bystanders, aiming to prevent fatal opioid overdoses. It is not known how often naloxone is administered in opioid overdoses with a fatal outcome and this project aim to determine if naloxone nasal spray was used.
If you have questions about the projects or suggestions for research collaboration, please contact: Cecilie Thaulow (cectha@ous-hf.no) at the Department of Forensic Sciences, Oslo University Hospital, Oslo, Norway.
Publications
Øiestad EL, Øiestad ÅML, Middelkoop G, Brochmann GW, Thaulow C, Vindenes V (2022)
Comparative study of post-mortem concentrations of benzodiazepines and z-hypnotics in several different matrices
J Anal Toxicol (in press)
DOI 10.1093/jat/bkac106, PubMed 36542823
Havig SM, Vindenes V, Øiestad ÅML, Rogde S, Thaulow CH (2022)
Methadone, Buprenorphine, Oxycodone, Fentanyl, and Tramadol in Multiple Postmortem Matrices
J Anal Toxicol (in press)
DOI 1093/jat/bkab071, PubMed 34115841
Pettersen S, Øiestad ÅML, Rogde S, Brochmann GW, Øiestad EL, Vindenes V(2021)
Distribution of tetrahydrocannabinol and cannabidiol in several different postmortem matrices
Forensic Sci Int, 329, 111082
DOI 1016/j.forsciint.2021.111082, PubMed 34775328
Midtlyng L, Høiseth G, Luytkis H, Kristoffersen L, Le Nygaard I, Strand MC, Arnestad M, Vevelstad M(2021)
Relationship between betahydroxybutyrate (BHB) and acetone concentrations in postmortem blood and cause of death
Forensic Sci Int, 321, 110726
DOI 10.1016/j.forsciint.2021.110726, PubMed 33631622
Havig SM, Lea D, Krpo M, Skari RM, Gustavsen I, Høiseth G(2018)
Fatal Adverse Event with Dabigatran in Elderly Patient with Reduced Kidney Function
Basic Clin Pharmacol Toxicol, 123 (2), 221-226
DOI 1111/bcpt.12985, PubMed 29438599
Høiseth G, Arnestad M, Karinen R, Morini L, Rogde S, Sempio C, Vindenes V, Øiestad ÅML(2018)
Is Hair Analysis Useful in Postmortem Cases?
J Anal Toxicol, 42 (1), 49-54
DOI 1093/jat/bkx077, PubMed 28977558
Krpo M, Luytkis HC, Haneborg AM, Høiseth G(2018)
A fatal blood concentration of 5-APB
Forensic Sci Int, 291, e1-e3
DOI 1016/j.forsciint.2018.08.044, PubMed 30228015
Øiestad ÅML, Karinen R, Rogde S, Nilsen S, Boye Eldor KB, Brochmann GW, Arnestad M, Øiestad EL, Peres MD, Kristoffersen L, Vindenes V(2018)
Comparative Study of Postmortem Concentrations of Antidepressants in Several Different Matrices
J Anal Toxicol, 42 (7), 446-458
DOI 1093/jat/bky030, PubMed 29762694
Thaulow CH, Øiestad ÅML, Rogde S, Andersen JM, Høiseth G, Handal M, Mørland J, Vindenes V(2018)
Can measurements of heroin metabolites in post-mortem matrices other than peripheral blood indicate if death was rapid or delayed?
Forensic Sci Int, 290, 121-128
DOI 1016/j.forsciint.2018.06.041, PubMed 30015276
Thaulow CH, Øiestad ÅML, Rogde S, Karinen R, Brochmann GW, Andersen JM, Høiseth G, Handal M, Mørland J, Arnestad M, Øiestad EL, Strand DH, Vindenes V(2018)
Metabolites of Heroin in Several Different Post-mortem Matrices
J Anal Toxicol, 42 (5), 311-320
DOI 1093/jat/bky002, PubMed 29409037
Sundal MK, Lilleng PK, Barane H, Morild I, Vevelstad M(2017)
Asphyxiation death caused by oxygen-depleting cargo on a ship
Forensic Sci Int, 279, e7-e9
DOI 1016/j.forsciint.2017.08.024, PubMed 28890242
Vevelstad M, Drange E(2017)
[A bad boy among opioids]
Tidsskr Nor Laegeforen, 137 (20)
DOI 4045/tidsskr.17.0419, PubMed 29094571
Vevelstad M, Øiestad EL, Nerem E, Arnestad M, Bogen IL(2017)
Studies on Para-Methoxymethamphetamine (PMMA) Metabolite Pattern and Influence of CYP2D6 Genetics in Human Liver Microsomes and Authentic Samples from Fatal PMMA Intoxications
Drug Metab Dispos, 45 (12), 1326-1335
DOI 1124/dmd.117.077263, PubMed 28978661
Vevelstad M, Øiestad EL, Bremer S, Bogen IL, Zackrisson AL, Arnestad M(2016)
Is toxicity of PMMA (paramethoxymethamphetamine) associated with cytochrome P450 pharmacogenetics?
Forensic Sci Int, 261, 137-47
DOI 1016/j.forsciint.2016.02.027, PubMed 26930544