EU SolidAct publishes resuts on Baricitinib as a Treatment for Hospitalized COVID-19 Patients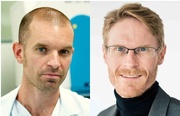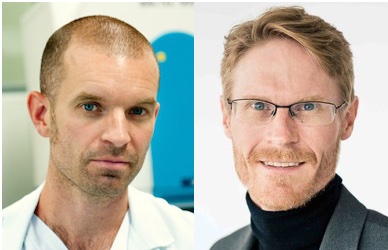 Oslo University Hospital leads and sponsor the EU-SolidAct platform trial with Professor Marius Trøseid as Chief Investigator and medical responsible, and Dr. Inge Christoffer Olsen as Head of Operations and Work Package leader in the overarching EU-project EU-RESPONSE.
The first drug tested on EU-SolidAct is baricitinib, a tablet approved for the treatment of rheumatoid arthritis, atopic dermatitis, and alopecia areata. Results of the Bari-SolidAct clinical trial, conducted in 14 European countries, was published in Critical Care on January 10th 2023.
While this trial was stopped early due to external evidence and is therefore underpowered to assess survival benefit, a possible safety signal in vaccinated participants, who were older with more comorbidities, was observed.
The project has received funding from the European Commission through the EU Horizon 2020 Programme, under grant agreement No 101015736, and EU-SolidAct has also received funding from the South-Eastern Norway Regional Health Authority through the KLINBEFORSK program.
---
The EU-SolidAct trial (European DisCoVeRy for Solidarity: An Adaptive Pandemic and Emerging Infection Platform Trial) is part of EU-RESPONSE, a pan-European research project designed to investigate treatment options for hospitalized patients with COVID-19 and emerging infectious diseases.
---
Links:
The article:
Trøseid M, Arribas JR, Assoumou L, Holten AR, Poissy J, Terzić V, Mazzaferri F, Baño JR, Eustace J, Hites M, Joannidis M, Paiva JA, Reuter J, Püntmann I, Patrick-Brown TDJH, Westerheim E, Nezvalova-Henriksen K, Beniguel L, Dahl TB, Bouscambert M, Halanova M, Péterfi Z, Tsiodras S, Rezek M, Briel M et al. (2023)
Efficacy and safety of baricitinib in hospitalized adults with severe or critical COVID-19 (Bari-SolidAct): a randomised, double-blind, placebo-controlled phase 3 trial
Crit Care, 27 (1), 9
DOI 10.1186/s13054-022-04205-8, PubMed 36627655
---
EU-RESPONSE home page - Results
---
Previous news articles on SolidAct from ous-research.no:
Oslo University Hospital and the Norwegian Institute for Public Health to co-lead international collaboration on clinical trials for Covid-19 and future pandemics (28.10.2020)
The Oslo University Hospital-led EU-SolidAct is the first clinical trial to be submitted to CTIS (28.02.2022)
---