Institute Seminar April 21st at 12:00 on Zoom: Vilde Drageset Haakensen, Department of Cancer Genetics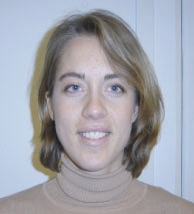 The next institute seminar will be held by Vilde Drageset Haakensen from the Department of Cancer Genetics
Title of her talk:
Clinical and translational studies in thoracic malignancies
Time: Wedneday, April 21st, 12 o'clock
Place: on Zoom
Clinical and translational studies in thoracic malignancies
Abstract:
Lung cancer is accountable for as many lost years of life as breast- prostate and colon cancer together. The introduction of immunotherapy has dramatically changed the prospect for patients not eligible for targeted therapies, but unfortunately most patients have short or no benefit. Our research group tries to address this problem in three ways:
developing strategies to improve the effect of immunotherapy
identification of predictive biomarkers for better patient selection
identification of mechanisms of therapy resistance
Malignant pleural mesothelioma (MPM) is a thoracic malignancy with dismal prognosis and few therapy options and is considered an immunogenically cold tumour. Despite this, recent studies indicate effect of immunotherapy combinations compared with standard chemotherapy. Again, this treatment provides benefit for a minority of the patients.
Strategies developed in NSCLC and MPM may be transferrable to other cancer diseases.
I will present ongoing clinical trials aiming to improve the effect of current treatment strategies by combining immunotherapy with telomerase vaccine or radiotherapy in the NIPU, DART and COM-IT trials. Biomarker search includes molecular characterization, gut microbiome and imaging such as dual-time FDG-PET.
---
Links:
Vilde Drageset Haakensen's CV and publications
Translational studies on solid tumours research group, headed by Åslaug Helland
Institute seminar overview spring season 2021
---
On behalf of the organizing commitee 2021:
Anette Weyergang
Tord Hompland
Helga B. Landsverk
Department of Radiation Biology