Substantial support from the Pink Ribbon campaign to cancer research
An enormous pink commitment from Norwegians last year means that six breast cancer researchers now receive a total of NOK 25 million. Among these are the following three scientist from Oslo University Hospital: Jon Amund Kyte (Department of Cancer Immunology), Therese Sørlie (Department of Cancer Genetics) and Xavier Tekpli (Department of Medical Genetics).
The goal of the Pink Ribbon campaign is to show solidarity with those affected by breast cancer, increase knowledge about the disease and provide support for research. Since 1999, Norwegians have contributed more than NOK 280 million.
- Never before has the Pink Ribbon provided more support for breast cancer research than at this year's award. As much as 25 million kroner is distributed thanks to an enormous commitment from the Norwegian people, says Ingrid Stenstadvold Ross, general secretary of the Norwegian Cancer Society.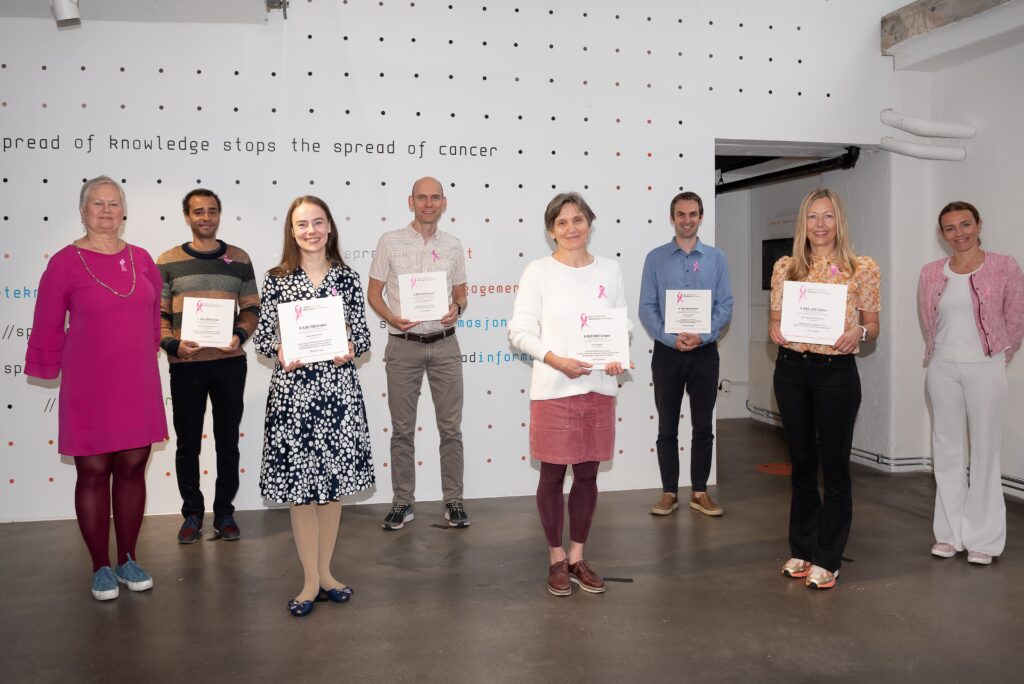 Links:
Article from the home page of the Norwegian Cancer Society/the Norwegian Breast Cancer Society, including information about the individual research projects receiving support:
Tidenes største forskningsstøtte fra Rosa sløyfe-aksjonen
---
The OUS scientists receiving support from the Pink Ribbon Campaign: