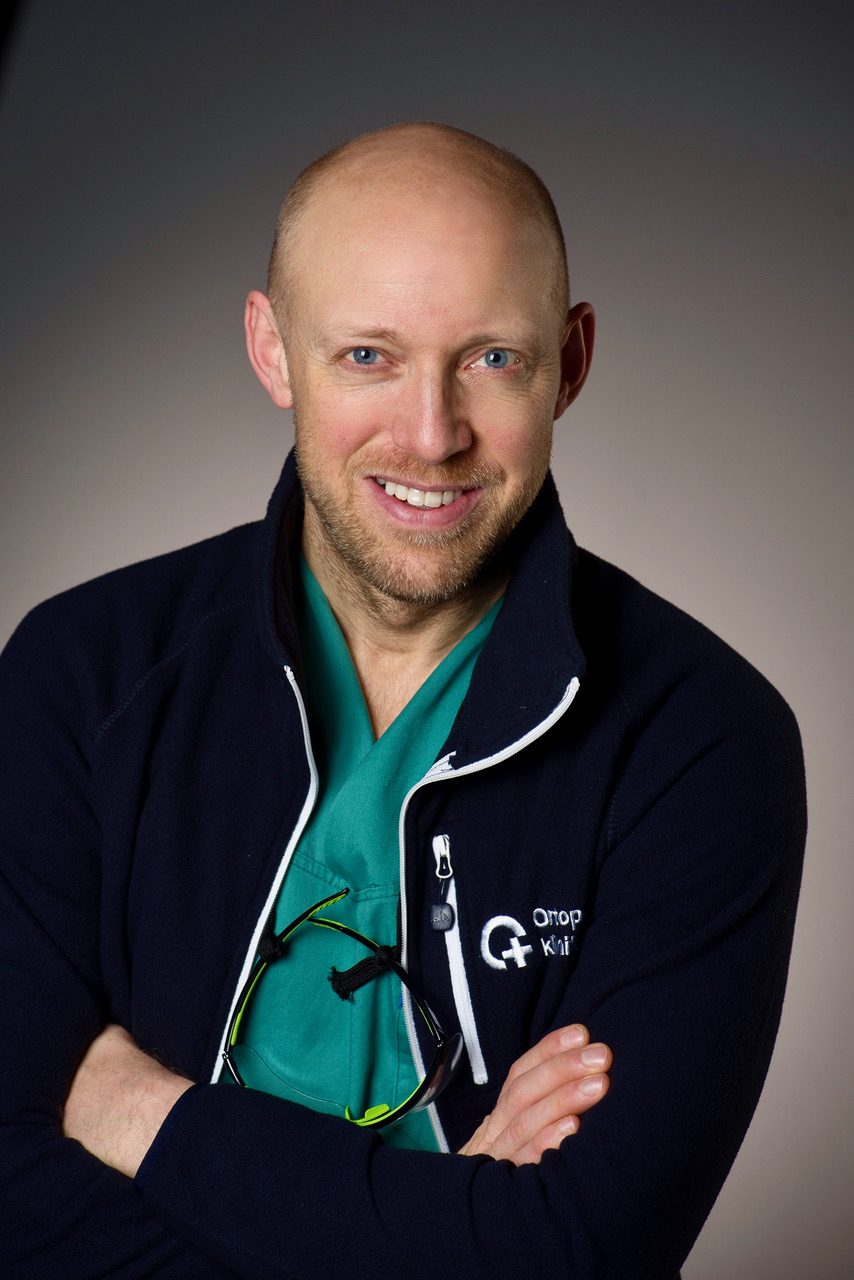 Jan Egil Brattgjerd
Registrar orthopedic surgeon, Oslo univ.hospital; PhD
Jan Egil Brattgjerd graduated MD from the Univeristy of Oslo 2003 and subsequently completed internship and 3 years internal medice at Oslo University Hospital, before converting to orthopaedics, where he is now an surgeon at the department of orthopaedic surgery.
He defended his thesis on biomechanics of locking plates in femoral neck fixation in January 2021.
Currently we are doing an RCT on the function of interlocking of 3 hook pins (Pinloc) in a lateral trochanteric plate in collaboration with Diakonhjemmet hospital. The aim is to establish if the Pinloc provides additional stability and how this influence fracture healing. Patients with undisplaced femoral neck fractures according to Garden is randomised to treatment with 2 pins without plate or 3 pins with plate. Followup is done with RSA. The study inclusion is completed and RSA analysis has begun.
Title
Randomized study between operation with pins with or without plate for undisplaced dislocated femoral neck fracture. Radio stereogrammetric analysis (RSA) of stability and fracture healing and clinical endpoints. (The Pinloc Study).