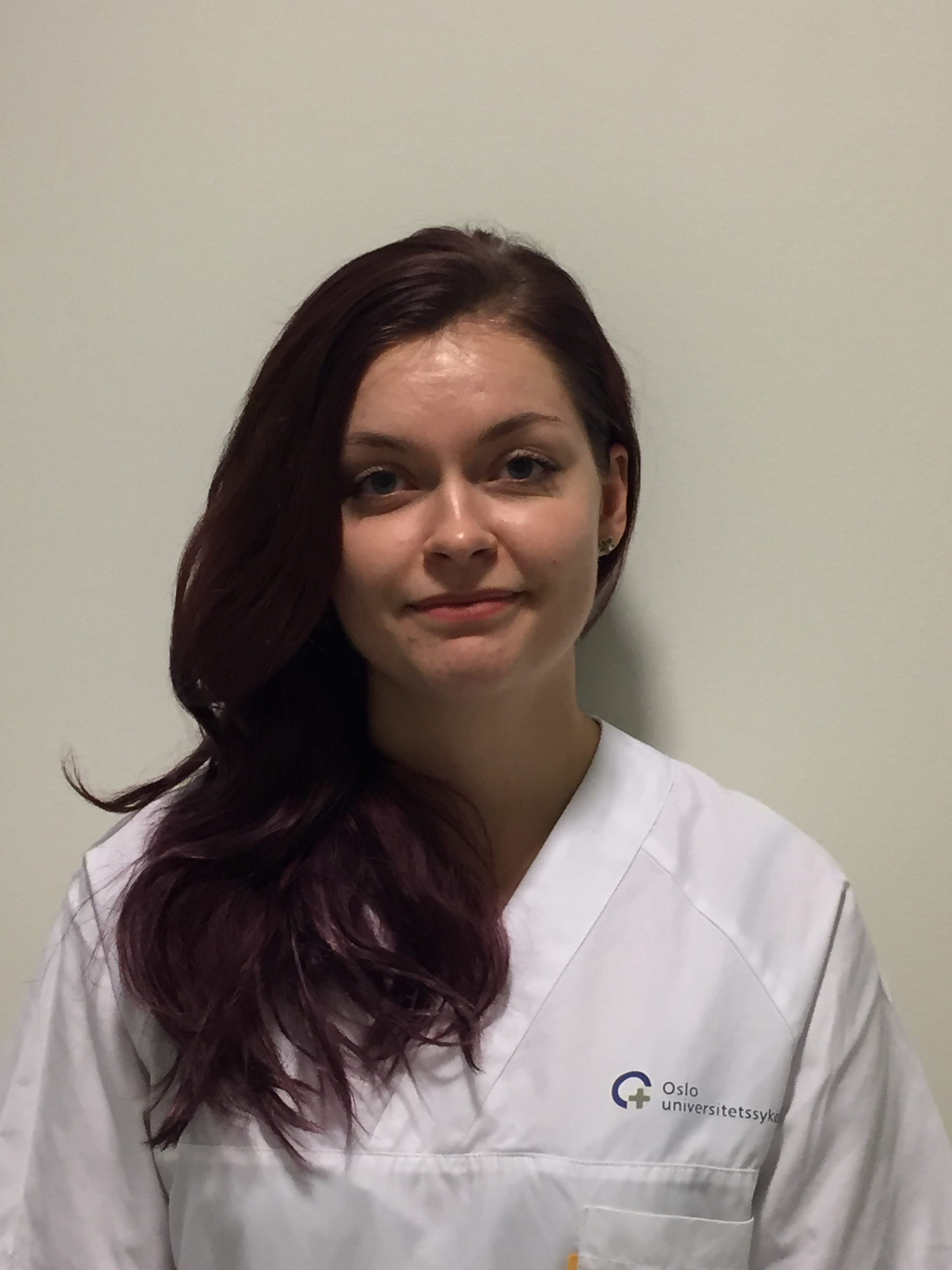 Hedvig Vidarsdotter Juul
Research associate; Msc
+47 22 78 23 18
Education:
2014 - 2015: MRes in Clinical Sciences, University of Liverpool, U.K.
2010 - 2014: Bsc (Hons) in Neuroscience, University of Glasgow, U.K.
Research interests/projects:
Detection of immune responses in patient samples pre- and post immunotherapy treatment.
Work experience:
2016-present: Research Engineer, Dept. of Cellular Therapy, OUS-Radiumhospitalet, Oslo, Norway
2016: Laboratory Assistant, Pathology Dept. Section for Histology, Vestre Viken, Drammen, Norway
2015-2016: Research Assistant, ENCEPH UK Project, University of Liverpool, U.K.