Project group leader Tore Skotland:
Nanoparticles in Biomedicine: In vivo studies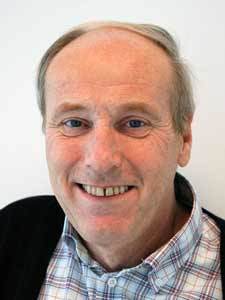 Research on nanoparticles has evolved into biological applications with large expectations for the use of nanoparticles for imaging and drug delivery in humans and as probes at the cellular level. In this research project we address several questions concerning the fate of nanoparticles in vitro and in vivo.

Our group is part of the national competence building project "Biodegradable Nanoparticles in Cancer Diagnosis and Therapy" headed by professor Sandvig. Tore Skotland is a member of the project management group and is coordinator for all in vivo activities within the project. See link: https://www.ous-research.no/home/institute/Homepage%20news/13583

The in vivo part of the project aims at studying e.g. the effect of the injected nanoparticles on the tumor size in mice with human tumor models, including biodistribution, metabolism and excretion of the particles. This includes collaboration with people from Department of Tumor Biology, localized in the same building as us and also collaboration with different experts at Oslo University Hospital and the University of Oslo for in vivo imaging of small animals. Furthermore, the MR Cancer Group at the Department of Circulation and Medical Imaging, NTNU, Trondheim is involved with their expertise in in vivo imaging and MR spectroscopy of tissue samples.

We are also partners in an INNO INDIGO project (an innovation driven initiative for the development and integration of Indian and European research) in collaborations with groups in Hyderabad, India and Brussels, Belgium. For more information, see: https://www.ous-research.no/home/institute/Homepage%20news/15722
Our group is part of the Centre for Cancer Biomedicine, a Norwegian Centre of Excellence appointed by The Research Council of Norway.
| | |
| --- | --- |
| Our research is supported by: | |
| | |
| | |
Contact information:
Email: Tore.Skotland@rr-research.no
Department of Molecular Cell Biology, Institute for Cancer Research
The Norwegian Radium Hospital, Montebello, 0379 Oslo, Norway
Phone +47 22 78 19 33 (Skotland), Switchboard: +47 22 93 40 00