Welcome to the Norwegian PSC Research Center homepage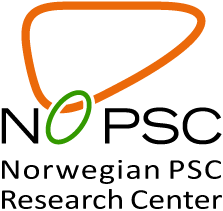 The Norwegian PSC Research Center (NoPSC) was established on the 19th of May 2008 at the Medical Department, Rikshospitalet upon signing of a contract between the University of Oslo and Rikshospitalet on the handling of funds from Canica A/S. The funds are exclusively dedicated to research related to basic and clinical aspects of the chronic liver disease primary sclerosing cholangitis (PSC).
NoPSC is now a separate center within the Clinic of Surgery, Inflammatory Medicine and Transplantation at Oslo University Hospital (OUH) Rikshospitalet, and is also affiliated with the Research Institute for Internal Medicine, OUH Rikshospitalet and the Institute of Clinical Medicine at the University of Oslo.
NoPSC has a broad range of both local and international collaborators (see annual reports for more information). NoPSC has also established the International PSC Study Group (www.ipscsg.org).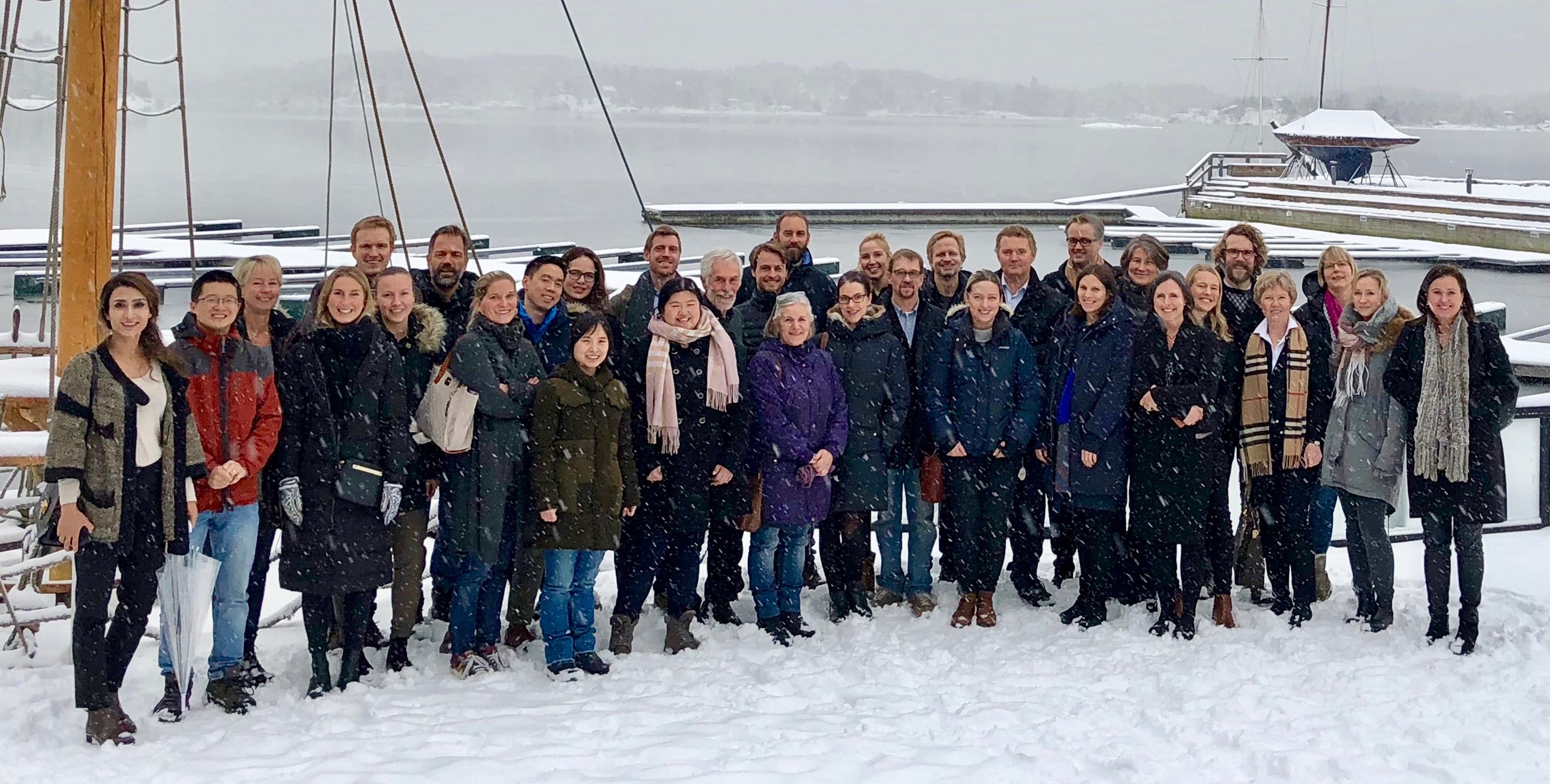 Norwegian PSC Research Center annual retreat (Holmenfjorden, January 2018)
Recent News
South-Eastern Norway Regional Health Authority recognizes Espen Melum as Researcher of the Month

NoPSC is pleased to congratulate Espen Melum and his research group as the South-Eastern Norway Regional Health Authority Researcher of the Month - March 2018.

Espen leads the Experimental Hepatology Research Group at the NoPSC and his team has identified a role for non-conventional T cells in liver inflammation that could lead to new treatments for PSC.

For more information, please see:

https://www.helse-sorost.no/nyheter/forsker-med-sjelden-nysgjerrighet-pa-leversykdom
NoPSC publishes a comprehensive update on primary sclerosing cholangitis
Primary sclerosing cholangitis (PSC) is a rare and progressive liver disease with important knowledge gaps and unmet needs. The close association with inflammatory bowel disease and the high risk of cancer in the liver and gut have strong impact on patients and their follow-up. With limited therapeutic options, PSC has long been the leading indication for liver transplantation in Norway. What is the current state-of-the-art management in PSC and what are the advances in this field?
This article published in the Journal of Hepatology emphasises recent developments related to patient stratification and disease behaviour and provides an overview of management options from a practical, patient-centred perspective. Advances in the understanding of PSC pathogenesis are explained and ongoing efforts to develop effective therapy are summarised.
To read the article, please see:
http://www.sciencedirect.com/science/article/pii/S0168827817321967?via%3Dihub
New Nature Genetics publication on how our genes orchestrate the bacterial landscape in our gut
The human gut microbiota is an important determinant for health and disease but what are the most important factors determining its composition?
Lifestyle, medication and diet are among the factors known to be important contributors and in our new study, we find that genes are also a key factor. We have identified over 40 specific genes that contribute to shaping the gut microbiota. It was somewhat surprising that our genes also seem to be even more important for orchestrating the composition of the gut microbiota than our gender, diet and age combined; all variables that traditionally have been thought to be the strongest determinants of gut microbiota composition in healthy people.
One of the most important genes that were identified was the vitamin D receptor gene which is activated by bile acids made by the bacteria in our gut. It also interacts with several 'healthy' fatty acids, like omega-3 and omega-6 fatty acids found in fish and seafood.
Overall, our study represents an important milestone in the work of understanding how humans interact with all the billions of bacteria that live in our gut, and lays the foundation for tremendous research opportunities in the future.
To read the article, please see:
http://www.nature.com/ng/journal/vaop/ncurrent/full/ng.3695.html
NoPSC publishes study on the intestinal microbiota in mice with biliary disease in the Journal of Hepatology
Genetically modified mice (NOD.c3c4) that spontaneously develop bile duct disease have a gut microflora (microbiota) that differs substantially from normal mice. When NOD.c3c3 mice are raised in an environment devoid of bacteria, the disease in the bile ducts diminishes. Overall this indicates that gut microbiota may influences the liver disease individuals predisposed for bile duct inflammation.

For more information, please see:
http://www.sciencedirect.com/science/article/pii/S0168827816305591
NoPSC publishes study on gut and liver T cells in patients with PSC-IBD in the Journal of Hepatology
Primary sclerosing cholangitis (PSC) is a devastating liver disease strongly associated with inflammatory bowel disease (IBD). The cause of PSC is unknown, but it has been suggested that the immune reactions in the gut and the liver are connected. Our data demonstrate for the first time that a proportion of the T cells in the gut and the liver react to similar triggers, and that this proportion is particularly high in patients with PSC and IBD.
For more information, please see:
http://www.sciencedirect.com/science/article/pii/S0168827816305037
NoPSC publishes prevalence study of PSC in IBD in Gastroenterology
The true prevalence of primary sclerosing cholangitis (PSC) in inflammatory bowel disease (IBD) has so far not been properly investigated. In a collaboration between the Department of Radiology at Akershus University Hospital, the IBSEN study group and Norwegian PSC Research center, MRI cholangiography screening was performed in IBD patients with longstanding disease as part of the 20-year follow-up of the Inflammatory Bowel disease in South-Eastern Norway (IBSEN) study. The results have now been published in the prestigious journal Gastroenterology with Aida Lunder from AHUS as first author.
The surprising finding of the study was a prevalence of PSC-like disease in about 8%, almost 4 times the number of patients with clinically acknowledged PSC in this patient cohort. These important results provide a new understanding of the disease process of sclerosing cholangitis in IBD and open new possibilities in the studies of pathogenetic and clinical aspects of the PSC-IBD relationship.
For more information, please see:
http://www.gastrojournal.org/article/S0016-5085(16)34678-9/abstract
A new way of thinking about chronic inflammatory disease
Can knowledge about a disease help us find a treatment for another illness? Definitely.... the message from four consortia that have mapped the genetic basis of five chronic inflammatory diseases.
Read the following article on Nature's website: