Employee-of-the-year 2022, the Institute for Cancer Research: Marit Osland Haugli

Marit Osland Haugli – Head Engineer at the Institute of Cancer Research (ICR) – was awarded the prize "Employee-of-the-year 2022". This award goes to a person that has distinguished herself/himself by effort for overall benefit of the work environment and to fulfil the ICR vision and values in 2022.
The award committee and nomination describe Marit Osland Haugli as an employee that always goes the extra mile for her colleagues.
Haugli works in the administration at the Institute for Cancer Research and her responsibility has been property management and operation of the research building, follow-up of technical equipment, leading and coordinating the Service Lab, and work as HES and technical advisor. She has also focused on the working environment and has been a driving force in building a good work culture.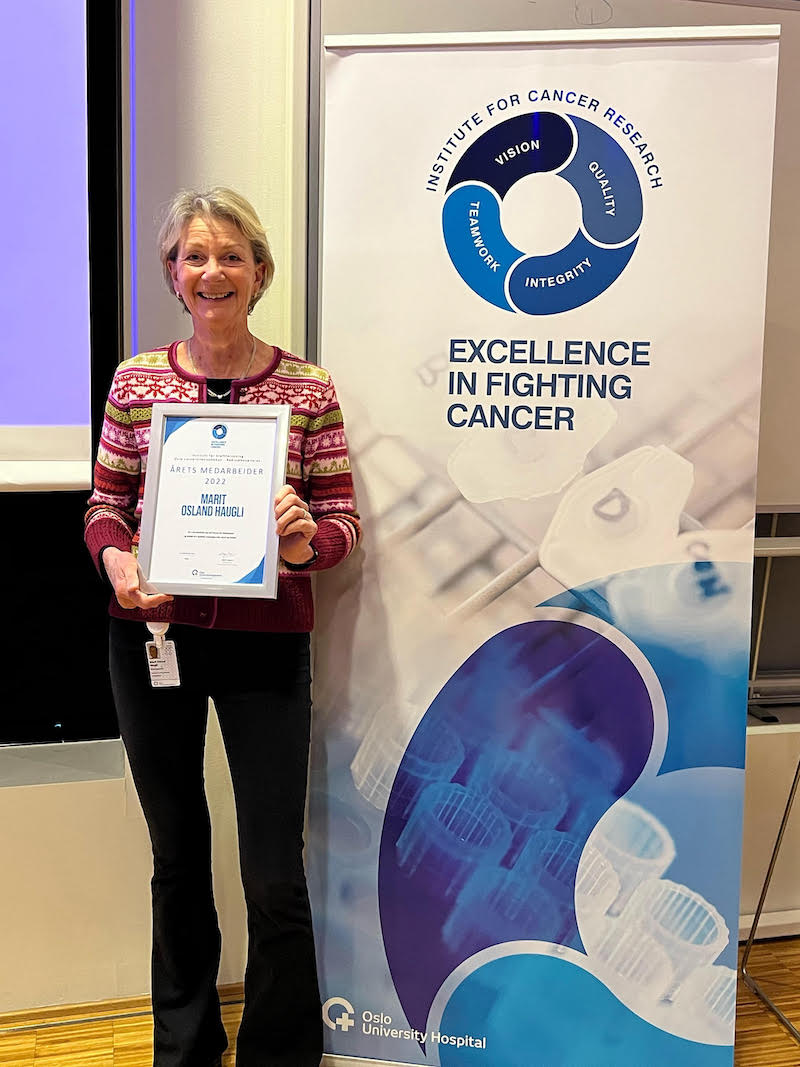 Marit Osland Haugli is efficient, knowledgeable and has a great professional commitment, and works in a problem-solving way. She is a positive, conscientious colleague, and her good mood creates job satisfaction for everyone around her.
In short, Marit Osland Haugli takes on a range of different challenges. For her colleagues at the institute she is the everyday hero that everyone can turn to, for help to solve problems. Marit is now retiring, and we thank her for her outstanding efforts and service over 34 years!
Link: