Video award to Aleksandra Dukic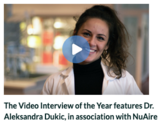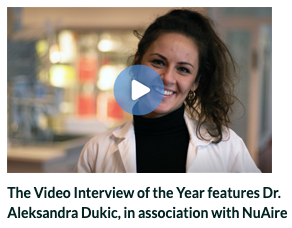 The Scientists' Choice Award for Life Sciences Video of the Year was awarded to Dr. Aleksandra Dukic from Kjetil Taskén's Cell Signalling and Immune Regulation Group at the Institute for Cancer Research. The winning video, first published on The Scientists' Channel, details a novel target for inhibiting glioblastoma cancer invasion into surrounding brain tissue.
Runner-up for Life Sciences Video Interview of the Year included a video interview with Dr. Theodossis Theodossiou, head of the Protonic project group, on the photodynamic treatment of cancer.