Peter Wiedswang employee of the year 2019 at the Institute for Cancer Research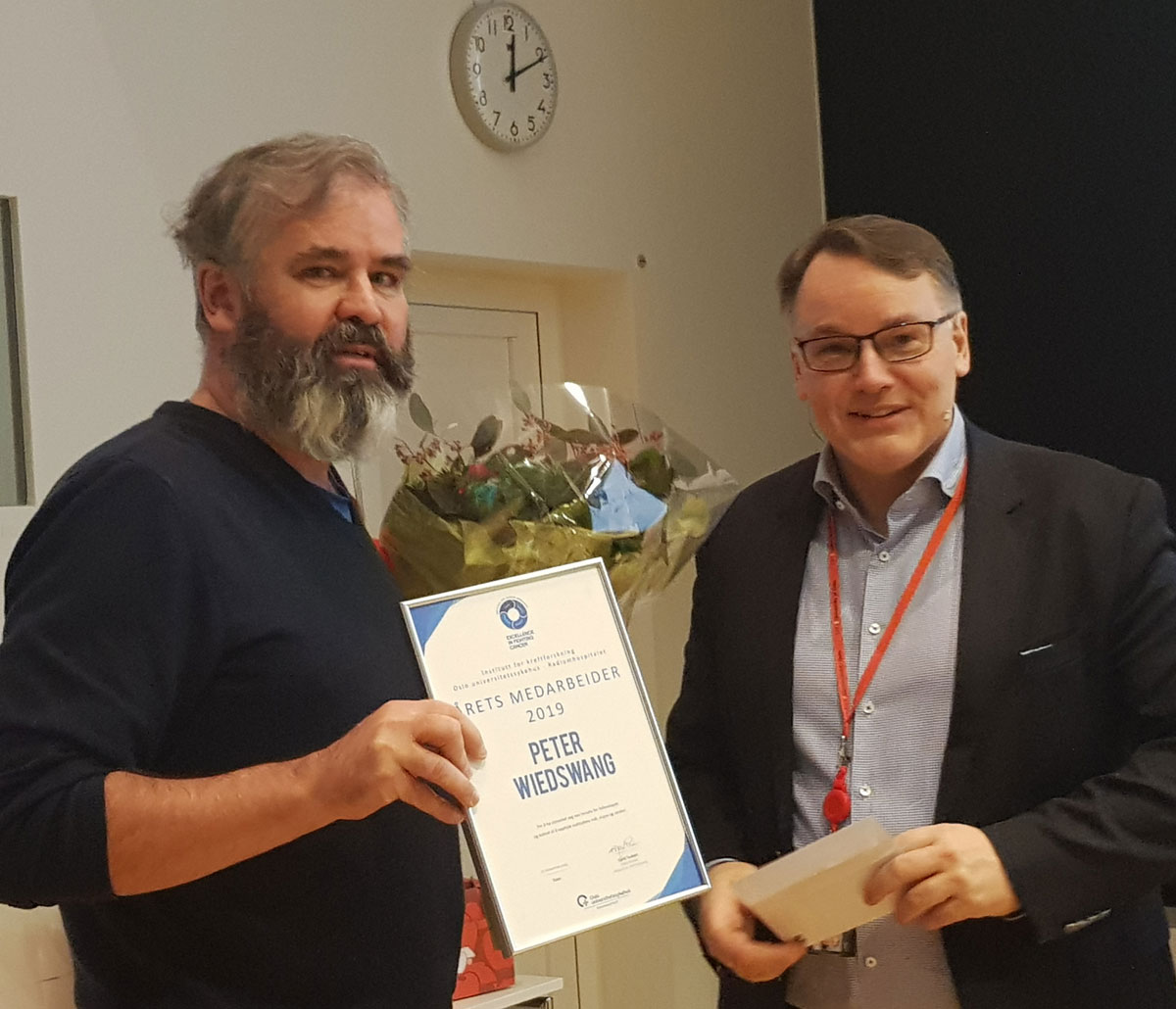 Peter Wiedswang – Special advisor at the Institute of Cancer Research – was yesterday awarded the prize Employee-of-the-year 2019. The award committee and nomination describes Peter Wiedswang as an employee that always goes the extra mile for his colleges. Wiedswang works in the administration at the institute for Cancer Research where he is responsible for the budget and HR for three sections serving 13 group leaders.
In addition he has established a LITA-forum for local ICT-support at each section which have been central in 2019 due to instability of research-net and establishment of UiO-net at the Institute. He has also been central in developing and establishing our new organization structure - a work that included moving 380 people in "personalportalen" and 350 projects in our budget system. The new structure is expected to result in more efficient administration of all the different project budgets at the Institute, which receives a large part of its income from external sources.
In short, Peter Wiedswang takes on a range of different challenges that pops-up at the Institute without complaining making sure that the administration serves the scientist at the institute in the best possible way. For his colleges at the administration he is the everyday hero that everyone can turn to for help to solve problems. For the group leaders he always delivers accurate and timely budgets, reports and other HR-related paper work. A well-functioning administration is a prerequisite for excellence in science and Peter Wiedswang is therefore a worthy winner of the prize as employee-of-the-year 2019.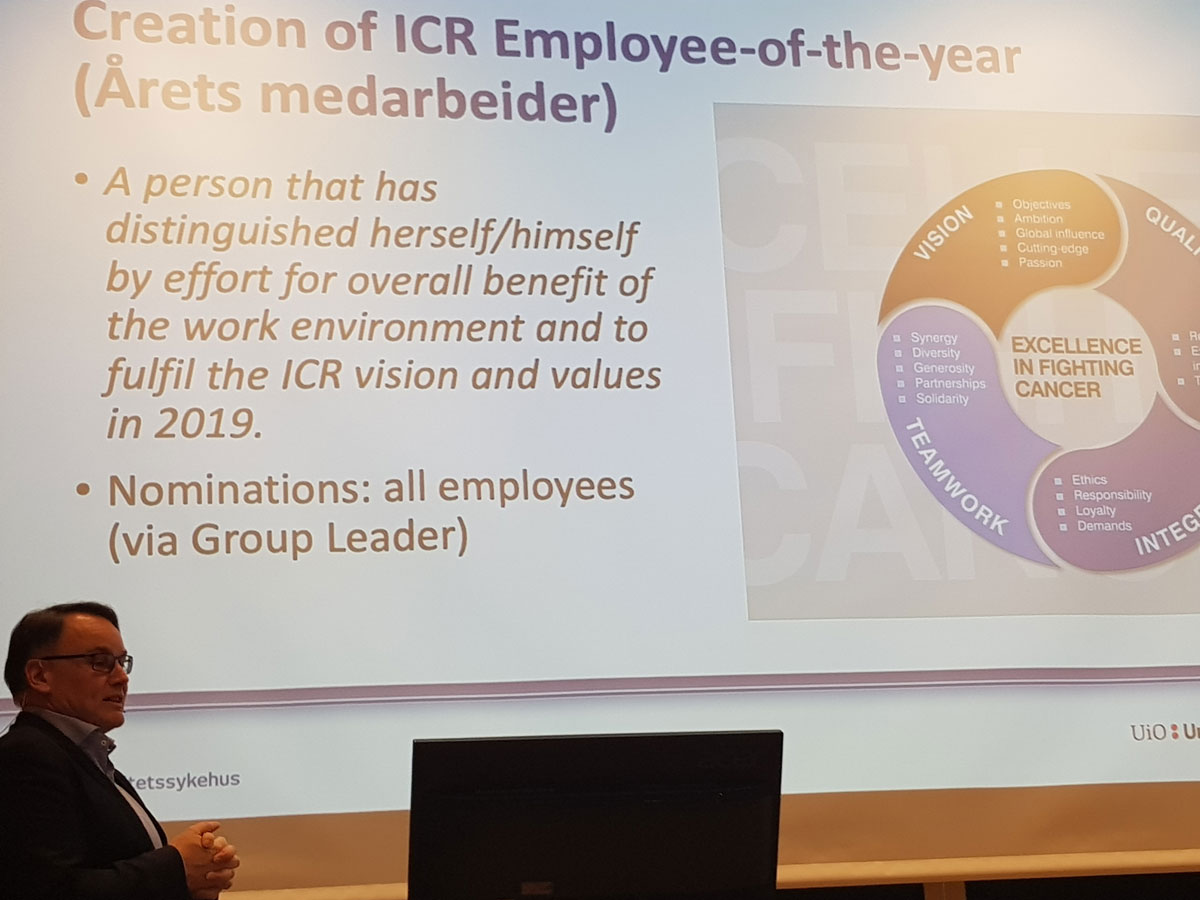 Links: