Professor Kjetil Taskén is presented as new director of the Department of Cancer Research at the Cancer Clinic, Oslo University Hospital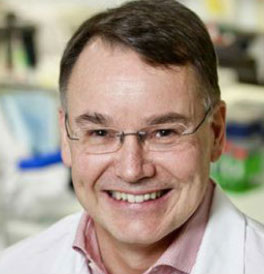 Taskén`s current position is Director of the Center for Molecular Medicine Norway – NCMM (merged with the Biotechnology center in 2017). He will begin in his position as Head of Department in January 2018.

Kjetil Taskén is 51 years old (born December 19, 1965), and he is a highly qualified and experienced research leader with very relevant background as head of a large unit for biomedical research (120-180 employees at NCMM).
Taskén is an active researcher who can be credited for a total of 269 publications, and well over 12,000 citations. He also holds an h-index of 59 within both basic research and translational research. In 2016, he was awarded the prestigious King Olavs Vs Cancer Research Prize for his work on immunotherapy, a field of expertise that Taskén has been involved in ever since he started his research in 1994. Furthermore, he also leads one of six research groups in the KG Jebsen Center for cancer Immunotherapy (led by Johanna Olweus).
"Kjetil Taskén is a highly competent research leader with extensive and relevant management skills, and I am very pleased to be able to present Kjetil Taskén as a member of our team", says Head of Cancer Clinic Sigbjørn Smeland.

Professor Kjetil Taskén does not enter the clinic empty-handed, bringing a new research group of 16 people including 12 researchers active in laboratory (mainly postdocs). This will be an important contribution to all the other research activities at the Cancer Clinic. He and his new team will be part of the Section for Cancer Immunology, located at 4th floor (previous core facility) and 6th floor in the Research Building.
Taskén has been involved in a number of clinical studies and innovation projects, and he accounts for 15 patents that have resulted in the creation of two biotechnology companies. Thus, Taskén appears both as an entrepreneur and a researcher.
Links:
News article from the home page of the Centre for Molecular Medicine Norway (NCMM) at UiO:
NCMM Director to join Institute for Cancer Research at Oslo University Hospital
Kjetil Taskéns publications (from ous-research.no)
Home page of the Taskén's group at UiO
Previous news article:
King Olav V's cancer research prize for 2016 to Kjetil Taskén