Institute seminar April 14th 10.30 Edgar Rivedal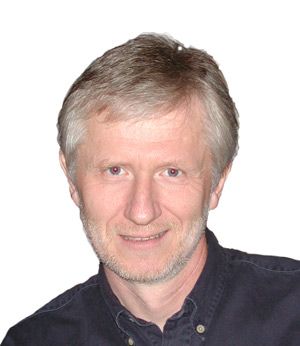 The institute seminar on Wednesday April 14th is given by Edgar Rivedal from the Department of Cancer Prevention.
Title of his talk:
Cell communication in colorectal cancer

NB - this weeks' institute seminar has been moved from the auditorium to the neighboring seminar rooms. The seminar takes place in Seminar Rooms 1&2 (New Research Building Montebello) and starts at 10:30.
Abstract:

Multicellular organisms depend on their cells being able to communicate via complex networks of signalling pathways. This may occur by use of signalling substances such as hormones or through direct cell-cell interactions. We study a type of communication between adjacent cells in which ions and signalling molecules are directly exchanged via intercellular channels. These channels are assembled into specialized plasma membrane domains called gap junctions. Gap junctions play important roles in the control of cellular growth and differentiation, and gap junction intercellular communication is usually lost during cancer development. Gap junction channels are made of a family of integral membrane proteins called connexins. A central aim of our research is to elucidate the molecular basis underlying the role of connexins as tumor suppressors and to understand the mechanisms by which they are downregulated in carcinogenesis. Our focus has been on how connexins are regulated by post-translational modifications such as phosphorylation and ubiquitination, and we are now studying how these processes are deregulated during development of colorectal cancer.
Links:
Home page of Edgar Rivedal's group - Molecular Cell Biology
Department of Cancer Prevention