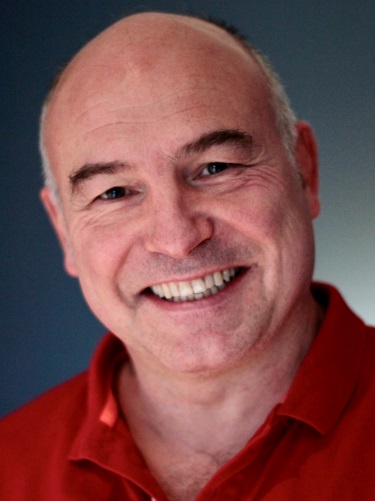 Stephan M. Röhrl
Orthopaedic consultant, Head of CIRRO; MD, PhD
+47 22 22 09 87
Stephan Maximillian Röhrl is a consultant at the Department of Orthopaedic Surgery at Oslo University Hospital Ullevål. Stephan is a specialist in general surgery and orthopaedic surgery and his clinical practice is focusing on reconstructive surgery of the hip and the knee. During his basic orthopaedic training in Umeå, Sweden, he started to work with radiostereometry and DEXA. After his PhD thesis on "wear and fixation of the acetabular component" in 2004 he was research fellow in 2005 at the University of Western Australia in Perth and came to Oslo in 2006. Since, he is leading CIRRO and focusing on research of joints with and without implants. In 2009 he became head of the Norwegian Society for Hip and Knee Surgery.
Stephan is a former German and European cup champion in Judo and has served as physician for the national judo team in Sweden and Norway.
Projects:
Can the combination of information from different alignment axis improve rotational alignment of the femoral component in total knee arthroplasty?
CV:
Present position
Consultant surgeon at the department of trauma and orthopaedics,
Oslo University Hospital, Oslo, Norway
Head of CIRRO: Center for Implant and Radiostereometric Research Oslo, Norway
Head of the Norwegian Society for Hip and Knee Surgery (NSHKS)
Personal information
Place of birth: Regensburg, Germany
Date of birth: 03.02.1966
Nationality: German
Civil status: married, 2 children
Address: Agathe Grøndahlsgate 46, 0478 Oslo, Norway
Telephone: +47 94424677
Email: s.m.rohrl@medisin.uio.no
Education
1972-1986 Goethe Gymnasium Regensburg, Germany
1983-1984 Cottage Grove high school USA
1986-1987 Military service Germany
1987-1994 Medical school
Ludwig Maximilian Universität, München, Germany
Research
Qualifications
1996 Ph.D, Ludwig Maximilian University Germany
2003 Licentiat, Umeå University Sweden
2004 Ph.D, Umeå University Sweden
2005 Research fellow, University of WA, Perth Australia
2007 Head of CIRRO (Implant RSA research) Norway
Medical
Qualifications
1994 M.D. Ludwig Maximilian University Munich, Germany
1997 Specialist in Sports medicine Germany
1998 Chiropractor Germany
2003 Orthopaedic consultant Sweden
Professional experience
1995-1997 Postgrad. internship , University Regensburg, Germany
1997-2002 Speciality training in orthopaedic surgery
University hospital of Northern Sweden, Sweden

Consultant positions
2003-2004 University of Northern Sweden, Umeå Sweden
2005 Fremantle University hospital WA Australia
2006 - now Oslo University hospital, Ullevål Oslo, Norway
Teaching
2000-2004 Clinical student courses at Umeå university, Sweden
2005 Courses for students at the university of WA, Australia
International reviewer

Acta Scandinavica
Journal of Orthopaedic Research
Journal of Biomechanics
European Journal for Rehabilitation Medicine
Clinical Orthopaedics and Related Research

Honours

1998-2001 Team doctor for premiar league icehockey, Sweden
2001 Team doctor for premiar league football, Sweden
2002 Travelling fellowship of the Swedish Orthopaedic Federation
2002-2003 Physician for the National Judo team of Sweden
2005 Postdoc fellowship, Zimmer Scandinavia, Perth, Australia.
2007 Physician for the National Judo team of Norway
2008 Medical, psychological committee, Judo Norway
2009 Head of the Norwegian Society for Hip and Knee Surgery (NSHKS)
2010 Board member of the Norwegian Arthroplasty registry
2012 Member of the European Hip Society
Publications 2023
Engseth LHW, Schulz A, Pripp AH, Röhrl SMH, Øhrn FD (2023)
CT-based migration analysis is more precise than radiostereometric analysis for tibial implants: a phantom study on a porcine cadaver
Acta Orthop, 94, 207-214
DOI 10.2340/17453674.2023.12306, PubMed 37114404
Publications 2022
Holm-Glad T, Røkkum M, Röhrl SM, Roness S, Godang K, Reigstad O (2022)
A randomized controlled trial comparing two modern total wrist arthroplasties : improved function with stable implants, but high complication rates in non-rheumatoid wrists at two years
Bone Joint J, 104-B (10), 1132-1141
DOI 10.1302/0301-620X.104B10.BJJ-2022-0201.R2, PubMed 36177637
Poulsen M, Stødle AH, Nordsletten L, Röhrl SM (2022)
Does temporary bridge plate fixation preserve joint motion after an unstable Lisfranc injury?
Foot Ankle Surg, 29 (2), 151-157
DOI 10.1016/j.fas.2022.12.007, PubMed 36529589
Rehman Y, Koster LA, Röhrl SM, Aamodt A (2022)
Comparison of the in-vivo kinematics of three different knee prosthesis designs during a step-up movement
Clin Biomech (Bristol, Avon), 100, 105824
DOI 10.1016/j.clinbiomech.2022.105824, PubMed 36435077
Thoen PS, Lygre SHL, Nordsletten L, Furnes O, Stigum H, Hallan G, Röhrl SM (2022)
Risk factors for revision surgery due to dislocation within 1 year after 111,711 primary total hip arthroplasties from 2005 to 2019: a study from the Norwegian Arthroplasty Register
Acta Orthop, 93, 593-601
DOI 10.2340/17453674.2022.3474, PubMed 35770369
Publications 2021
Fraser AN, Bøe B, Fjalestad T, Madsen JE, Röhrl SM (2021)
Stable glenoid component of reverse total shoulder arthroplasty at 2 years as measured with model-based radiostereometric analysis (RSA)
Acta Orthop, 92 (6), 644-650
DOI 10.1080/17453674.2021.1943932, PubMed 34196600
Leta TH, Gjertsen JE, Dale H, Hallan G, Lygre SHL, Fenstad AM, Dyrhovden GS, Westberg M, Wik TS, Jakobsen RB, Aamodt A, Röhrl SM, Gøthesen ØJ, Lindalen E, Heir S, Ludvigsen J, Bruun T, Hansen AK, Aune KEM, Warholm M, Skjetne JP, Badawy M, Høvding P, Husby OS, Karlsen ØE et al. (2021)
Antibiotic-Loaded Bone Cement in Prevention of Periprosthetic Joint Infections in Primary Total Knee Arthroplasty: A Register-based Multicentre Randomised Controlled Non-inferiority Trial (ALBA trial)
BMJ Open, 11 (1), e041096
DOI 10.1136/bmjopen-2020-041096, PubMed 33509845
Øhrn FD, Lian ØB, Tsukanaka M, Röhrl SM (2021)
Early migration of a medially stabilized total knee arthroplasty : a radiostereometric analysis study up to two years
Bone Jt Open, 2 (9), 737-744
DOI 10.1302/2633-1462.29.BJO-2021-0115.R1, PubMed 34493056
Publications 2020
Halvorsen V, Fenstad AM, Rohrl SM, Engesaeter LB, Nordsletten L, Terjesen T, Furnes O, Hallan G (2020)
Hip disorders in children and adolescents - examination and treatment of sequelae
Tidsskr. Nor. Laegeforen., 140 (17), 1772-1775
Halvorsen V, Fenstad AM, Röhrl SM, Engesæter LB, Nordsletten L, Terjesen T, Furnes O, Hallan G (2020)
[Hip disorders in children and adolescents – assessment and treatment of sequelae]
Tidsskr Nor Laegeforen, 140 (17)
DOI 10.4045/tidsskr.20.0274, PubMed 33231392
Röhrl SM (2020)
"Great balls on fire:" known algorithm with a new instrument?
Acta Orthop, 91 (6), 621-623
DOI 10.1080/17453674.2020.1840029, PubMed 33143497
Thoen PS, Nordsletten L, Pripp AH, Röhrl SM (2020)
Results of a randomized controlled trial with five-year radiostereometric analysis results of vitamin E-infused highly crosslinked versus moderately crosslinked polyethylene in reverse total hip arthroplasty
Bone Joint J, 102-B (12), 1646-1653
DOI 10.1302/0301-620X.102B12.BJJ-2020-0721.R1, PubMed 33249906
Øhrn FD, Gøthesen Ø, Låstad Lygre SH, Peng Y, Lian ØB, Lewis PL, Furnes O, Röhrl SM (2020)
Decreased Survival of Medial Pivot Designs Compared with Cruciate-retaining Designs in TKA Without Patellar Resurfacing
Clin Orthop Relat Res, 478 (6), 1207-1218
DOI 10.1097/CORR.0000000000001120, PubMed 31977446
Publications 2019
Brun OL, Sund HN, Nordsletten L, Röhrl SM, Mjaaland KE (2019)
Component Placement in Direct Lateral vs Minimally Invasive Anterior Approach in Total Hip Arthroplasty: Radiographic Outcomes From a Prospective Randomized Controlled Trial
J Arthroplasty, 34 (8), 1718-1722
DOI 10.1016/j.arth.2019.04.003, PubMed 31053468
Flatøy B, Dahl J, Röhrl SM, Nordsletten L (2019)
Does radiopaque cement conceal periprosthetic bone loss around femoral stems?
Hip Int, 30 (6), 731-738
DOI 10.1177/1120700019863352, PubMed 31359800
Halvorsen V, Fenstad AM, Engesæter LB, Nordsletten L, Overgaard S, Pedersen AB, Kärrholm J, Mohaddes M, Eskelinen A, Mäkelä KT, Röhrl SM (2019)
Outcome of 881 total hip arthroplasties in 747 patients 21 years or younger: data from the Nordic Arthroplasty Register Association (NARA) 1995-2016
Acta Orthop, 90 (4), 331-337
DOI 10.1080/17453674.2019.1615263, PubMed 31088343
Yang Z, Röhrl SM, Nordsletten L (2019)
Displaced Acetabular Fracture in Elderly Patients: Is Acute Arthroplasty an Effective Option?
Z Orthop Unfall, 157 (6), 676-683
DOI 10.1055/a-0842-2320, PubMed 31071728
Publications 2018
Aunan E, Röhrl SM (2018)
No detrimental effect of ligament balancing on functional outcome after total knee arthroplasty: a prospective cohort study on 129 mechanically aligned knees with 3 years' follow-up
Acta Orthop, 89 (5), 548-554
DOI 10.1080/17453674.2018.1485283, PubMed 29883259
Figved W, Svenøy S, Röhrl SM, Dahl J, Nordsletten L, Frihagen F (2018)
Higher cartilage wear in unipolar than bipolar hemiarthroplasties of the hip at 2 years: A randomized controlled radiostereometric study in 19 fit elderly patients with femoral neck fractures
Acta Orthop, 89 (5), 503-508
DOI 10.1080/17453674.2018.1475899, PubMed 29790397
Fraser AN, Tsukanaka M, Fjalestad T, Madsen JE, Röhrl SM (2018)
Model-based RSA is suitable for clinical trials on the glenoid component of reverse total shoulder arthroplasty
J Orthop Res, 36 (12), 3299-3307
DOI 10.1002/jor.24111, PubMed 30035319
Holm-Glad T, Reigstad O, Tsukanaka M, Røkkum M, Röhrl SM (2018)
High precision and accuracy of model-based RSA for analysis of wrist arthroplasty
J Orthop Res, 36 (11), 3053-3063
DOI 10.1002/jor.24063, PubMed 29873422
Lindalen E, Thoen PS, Nordsletten L, Høvik Ø, Röhrl SM (2018)
Low wear rate at 6-year follow-up of vitamin E-infused cross-linked polyethylene: a randomised trial using 32- and 36-mm heads
Hip Int, 29 (4), 355-362
DOI 10.1177/1120700018798790, PubMed 30227721
Petursson G, Fenstad AM, Gøthesen Ø, Dyrhovden GS, Hallan G, Röhrl SM, Aamodt A, Furnes O (2018)
Computer-Assisted Compared with Conventional Total Knee Replacement: A Multicenter Parallel-Group Randomized Controlled Trial
J Bone Joint Surg Am, 100 (15), 1265-1274
DOI 10.2106/JBJS.17.01338, PubMed 30063588
Øhrn FD, Van Leeuwen J, Tsukanaka M, Röhrl SM (2018)
A 2-year RSA study of the Vanguard CR total knee system: A randomized controlled trial comparing patient-specific positioning guides with conventional technique
Acta Orthop, 89 (4), 418-424
DOI 10.1080/17453674.2018.1470866, PubMed 29739264
Publications 2017
Aunan E, Kibsgård T, Röhrl SM (2017)
Minimal effect of patella eversion on ligament balancing in cruciate-retaining total knee arthroplasty
Arch Orthop Trauma Surg, 137 (3), 387-392
DOI 10.1007/s00402-017-2625-y, PubMed 28168644
Kibsgård TJ, Röhrl SM, Røise O, Sturesson B, Stuge B (2017)
Movement of the sacroiliac joint during the Active Straight Leg Raise test in patients with long-lasting severe sacroiliac joint pain
Clin Biomech (Bristol, Avon), 47, 40-45
DOI 10.1016/j.clinbiomech.2017.05.014, PubMed 28582642
Van Leeuwen JAMJ, Snorrason F, Röhrl SM (2017)
No radiological and clinical advantages with patient-specific positioning guides in total knee replacement
Acta Orthop, 89 (1), 89-94
DOI 10.1080/17453674.2017.1393732, PubMed 29161930
Publications 2016
Petursson G, Fenstad AM, Gøthesen Ø, Haugan K, Dyrhovden GS, Hallan G, Röhrl SM, Aamodt A, Nilsson KG, Furnes O (2016)
Similar migration in computer-assisted and conventional total knee arthroplasty
Acta Orthop, 88 (2), 166-172
DOI 10.1080/17453674.2016.1267835, PubMed 27996349
Tsukanaka M, Halvorsen V, Nordsletten L, EngesæTer IØ, EngesæTer LB, Marie Fenstad A, Röhrl SM (2016)
Implant survival and radiographic outcome of total hip replacement in patients less than 20 years old
Acta Orthop, 87 (5), 479-84
DOI 10.1080/17453674.2016.1212180, PubMed 27435903
Tsukanaka M, Støen RØ, Figved W, Frihagen F, Nordsletten L, Röhrl SM (2016)
Steady state acetabular cartilage wear after bipolar hemiarthroplasty: a case series of 10 patients with radiostereometric analysis
Hip Int, 27 (2), 193-197
DOI 10.5301/hipint.5000437, PubMed 27911454
van Leeuwen JAMJ, Röhrl SM (2016)
Patient-specific positioning guides do not consistently achieve the planned implant position in UKA
Knee Surg Sports Traumatol Arthrosc, 25 (3), 752-758
DOI 10.1007/s00167-016-4268-x, PubMed 27520882
Publications 2015
Flatøy B, Rydinge J, Dahl J, Röhrl SM, Nordsletten L (2015)
Low wear, high stability - promises of success in a moderately cross-linked cup?
Hip Int, 25 (3), 199-203
DOI 10.5301/hipint.5000230, PubMed 25952922
Flatøy B, Röhrl SM, Bøe B, Nordsletten L (2015)
No medium-term advantage of electrochemical deposition of hydroxyapatite in cementless femoral stems. 5-year RSA and DXA results from a randomized controlled trial
Acta Orthop, 87 (1), 42-7
DOI 10.3109/17453674.2015.1084768, PubMed 26364953
Flatøy B, Röhrl SM, Rydinge J, Dahl J, Diep LM, Nordsletten L (2015)
Triple taper stem design shows promising fixation and bone remodelling characteristics: radiostereometric analysis in a randomised controlled trial
Bone Joint J, 97-B (6), 755-61
DOI 10.1302/0301-620X.97B6.34736, PubMed 26033054
Lindalen E, Nordsletten L, Høvik Ø, Röhrl SM (2015)
E-vitamin infused highly cross-linked polyethylene: RSA results from a randomised controlled trial using 32 mm and 36 mm ceramic heads
Hip Int, 25 (1), 50-5
DOI 10.5301/hipint.5000195, PubMed 25633755
Otten VT, Crnalic S, Röhrl SM, Nivbrant B, Nilsson KG (2015)
Stability of Uncemented Cups - Long-Term Effect of Screws, Pegs and HA Coating: A 14-Year RSA Follow-Up of Total Hip Arthroplasty
J Arthroplasty, 31 (1), 156-61
DOI 10.1016/j.arth.2015.07.012, PubMed 26260783
Petursson G, Fenstad AM, Havelin LI, Gøthesen Ø, Lygre SH, Röhrl SM, Furnes O (2015)
Better survival of hybrid total knee arthroplasty compared to cemented arthroplasty
Acta Orthop, 86 (6), 714-20
DOI 10.3109/17453674.2015.1073539, PubMed 26179889
Tsukanaka M, Röhrl SM, von Schewelov T, Nordsletten L (2015)
Identification of femoral head center of bipolar hemiarthroplasy in radiostereometric analysis with elementary geometrical shape models
J Biomech, 49 (3), 469-73
DOI 10.1016/j.jbiomech.2015.11.054, PubMed 26705109
Publications 2014
Aunan E, Kibsgård TJ, Diep LM, Röhrl SM (2014)
Intraoperative ligament laxity influences functional outcome 1 year after total knee arthroplasty
Knee Surg Sports Traumatol Arthrosc, 23 (6), 1684-92
DOI 10.1007/s00167-014-3108-0, PubMed 24917538
Kibsgård TJ, Røise O, Sturesson B, Röhrl SM, Stuge B (2014)
Radiosteriometric analysis of movement in the sacroiliac joint during a single-leg stance in patients with long-lasting pelvic girdle pain
Clin Biomech (Bristol, Avon), 29 (4), 406-11
DOI 10.1016/j.clinbiomech.2014.02.002, PubMed 24602677
Leeuwen JA, Grøgaard B, Nordsletten L, Röhrl SM (2014)
Comparison of planned and achieved implant position in total knee arthroplasty with patient-specific positioning guides
Acta Orthop, 86 (2), 201-7
DOI 10.3109/17453674.2014.985154, PubMed 25386738
Li Y, Röhrl SM, Bøe B, Nordsletten L (2014)
Comparison of two different Radiostereometric analysis (RSA) systems with markerless elementary geometrical shape modeling for the measurement of stem migration
Clin Biomech (Bristol, Avon), 29 (8), 950-5
DOI 10.1016/j.clinbiomech.2014.06.007, PubMed 25175935
Publications 2013
Dahl J, Snorrason F, Nordsletten L, Röhrl SM (2013)
More than 50% reduction of wear in polyethylene liners with alumina heads compared to cobalt-chrome heads in hip replacements: a 10-year follow-up with radiostereometry in 43 hips
Acta Orthop, 84 (4), 360-4
DOI 10.3109/17453674.2013.810516, PubMed 23795579
Publications 2012
Aunan E, Kibsgård T, Clarke-Jenssen J, Röhrl SM (2012)
A new method to measure ligament balancing in total knee arthroplasty: laxity measurements in 100 knees
Arch Orthop Trauma Surg, 132 (8), 1173-81
DOI 10.1007/s00402-012-1536-1, PubMed 22581351
Dahl J, Figved W, Snorrason F, Nordsletten L, Röhrl SM (2012)
Center index method-an alternative for wear measurements with radiostereometry (RSA)
J Orthop Res, 31 (3), 480-4
DOI 10.1002/jor.22241, PubMed 23070723
Kibsgård TJ, Røise O, Stuge B, Röhrl SM (2012)
Precision and accuracy measurement of radiostereometric analysis applied to movement of the sacroiliac joint
Clin Orthop Relat Res, 470 (11), 3187-94
DOI 10.1007/s11999-012-2413-5, PubMed 22695864
Lindalen E, Dahl J, Nordsletten L, Snorrason F, Høvik Ø, Röhrl S (2012)
Reverse hybrid and cemented hip replacement compared using radiostereometry and dual-energy X-ray absorptiometry: 43 hips followed for 2 years in a prospective trial
Acta Orthop, 83 (6), 592-8
DOI 10.3109/17453674.2012.742393, PubMed 23116437
Röhrl SM, Nivbrant B, Nilsson KG (2012)
No adverse effects of submelt-annealed highly crosslinked polyethylene in cemented cups: an RSA study of 8 patients 10 yaers after surgery
Acta Orthop, 83 (2), 148-52
DOI 10.3109/17453674.2011.652889, PubMed 22248172
Söderlund P, Dahl J, Röhrl S, Nivbrant B, Nilsson KG (2012)
10-year results of a new low-monomer cement: follow-up of a randomized RSA study
Acta Orthop, 83 (6), 604-8
DOI 10.3109/17453674.2012.742392, PubMed 23116438
Publications 2011
Dahl J, Söderlund P, Nivbrant B, Nordsletten L, Röhrl SM (2011)
Less wear with aluminium-oxide heads than cobalt-chrome heads with ultra high molecular weight cemented polyethylene cups: a ten-year follow-up with radiostereometry
Int Orthop, 36 (3), 485-90
DOI 10.1007/s00264-011-1334-3, PubMed 21870101
Lindalen E, Havelin LI, Nordsletten L, Dybvik E, Fenstad AM, Hallan G, Furnes O, Høvik O, Röhrl SM (2011)
Is reverse hybrid hip replacement the solution?
Acta Orthop, 82 (6), 639-45
DOI 10.3109/17453674.2011.623569, PubMed 21999624
Lindalen E, Nordsletten L, Röhrl SM (2011)
Segment choice and cup stability influence wear measurements using radiostereometric analysis: a radiostereometric study comparing wear measured by markers in the polyethylene with markers in the periacetabular bone
Clin Biomech (Bristol, Avon), 27 (5), 511-4
DOI 10.1016/j.clinbiomech.2011.11.009, PubMed 22197589
Publications 2010
Bøe BG, Röhrl SM, Heier T, Snorrason F, Nordsletten L (2010)
A prospective randomized study comparing electrochemically deposited hydroxyapatite and plasma-sprayed hydroxyapatite on titanium stems
Acta Orthop, 82 (1), 13-9
DOI 10.3109/17453674.2010.548027, PubMed 21189109
Publications 2007
Li MG, Rohrl SM, Wood DJ, Nivbrant B (2007)
Periprosthetic changes in bone mineral density in 5 stem designs 5 years after cemented total hip arthroplasty. No relation to stem migration
J Arthroplasty, 22 (5), 689-91
DOI 10.1016/j.arth.2006.05.035, PubMed 17689776
Röhrl SM, Li MG, Nilsson KG, Nivbrant B (2007)
Very low wear of non-remelted highly cross-linked polyethylene cups: an RSA study lasting up to 6 years
Acta Orthop, 78 (6), 739-45
DOI 10.1080/17453670710014509, PubMed 18236179
Publications 2006
Röhrl SM, Li MG, Pedersen E, Ullmark G, Nivbrant B (2006)
Migration pattern of a short femoral neck preserving stem
Clin Orthop Relat Res, 448, 73-8
DOI 10.1097/01.blo.0000224000.87517.4c, PubMed 16826099
Röhrl SM, Nivbrant B, Snorrason F, Kärrholm J, Nilsson KG (2006)
Porous-coated cups fixed with screws: a 12-year clinical and radiostereometric follow-up study of 50 hips
Acta Orthop, 77 (3), 393-401
DOI 10.1080/17453670610046316, PubMed 16819677
Stoffel K, Booth G, Rohrl SM, Kuster M (2006)
A comparison of conventional versus locking plates in intraarticular calcaneus fractures: a biomechanical study in human cadavers
Clin Biomech (Bristol, Avon), 22 (1), 100-5
DOI 10.1016/j.clinbiomech.2006.07.008, PubMed 17007974
Publications 2005
Börlin N, Röhrl SM, Bragdon CR (2005)
RSA wear measurements with or without markers in total hip arthroplasty
J Biomech, 39 (9), 1641-50
DOI 10.1016/j.jbiomech.2005.05.004, PubMed 15990104
Röhrl S, Nivbrant B, Mingguo L, Hewitt B (2005)
In vivo wear and migration of highly cross-linked polyethylene cups a radiostereometry analysis study
J Arthroplasty, 20 (4), 409-13
DOI 10.1016/j.arth.2004.09.040, PubMed 16124954
Publications 2004
Röhrl SM, Nivbrant B, Ström H, Nilsson KG (2004)
Effect of augmented cup fixation on stability, wear, and osteolysis: a 5-year follow-up of total hip arthroplasty with RSA
J Arthroplasty, 19 (8), 962-71
DOI 10.1016/j.arth.2004.06.024, PubMed 15586331
Publications 2003
Digas G, Thanner J, Nivbrant B, Röhrl S, Ström H, Kärrholm J (2003)
Increase in early polyethylene wear after sterilization with ethylene oxide: radiostereometric analyses of 201 total hips
Acta Orthop Scand, 74 (5), 531-41
DOI 10.1080/00016470310017910, PubMed 14620972