INTRAKS – Indication and treatment of adult kyphoscoliosis
Midtermevaluation by Vinjar Brenna- Hansen
Midtermevaluation for Phd at the University of Bergen for the candidate Vinjar Brenna Hansen. Supervisors are Stephan Röhrl, Christian Hellum and Ove Nord Furnes.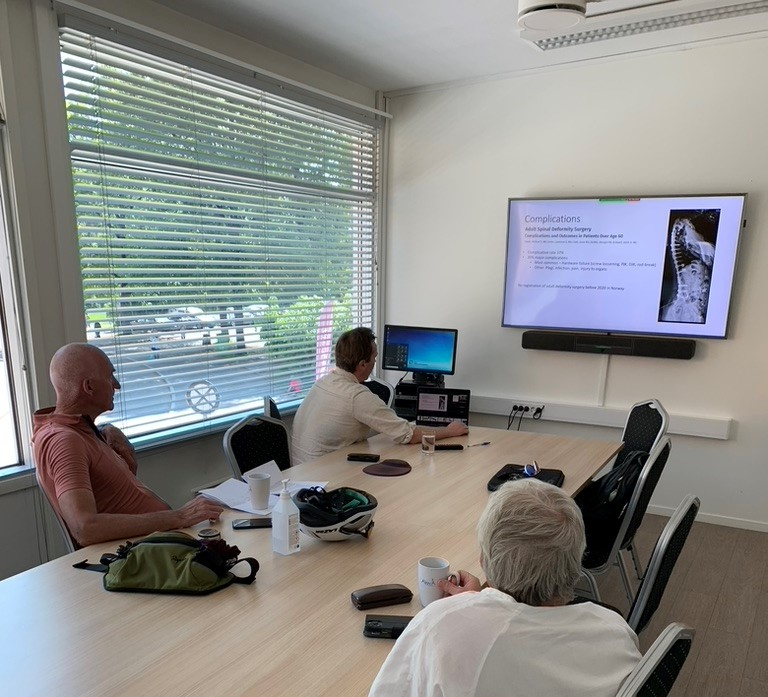 from left: Oliver Grundnes, Vinjar Brenna-Hansen, Chrisitan Hellum
at Oslo University Hospital.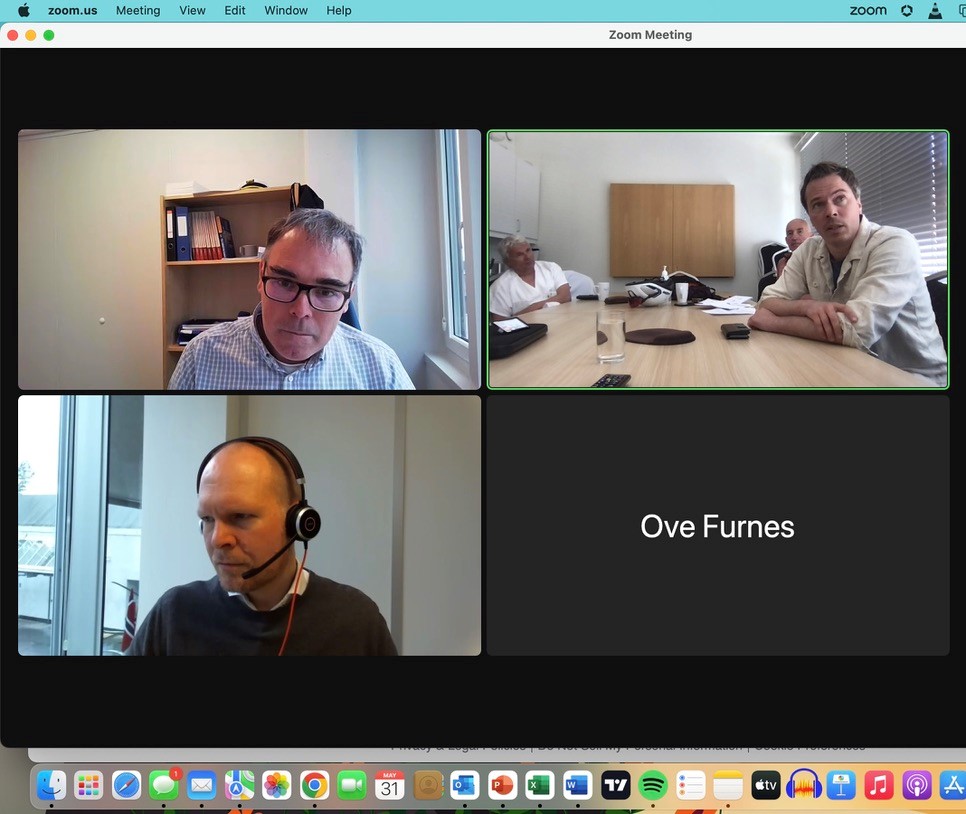 The comittee from the University of Bergen participating over Zoom:
Jan Erik Gjertsen upper left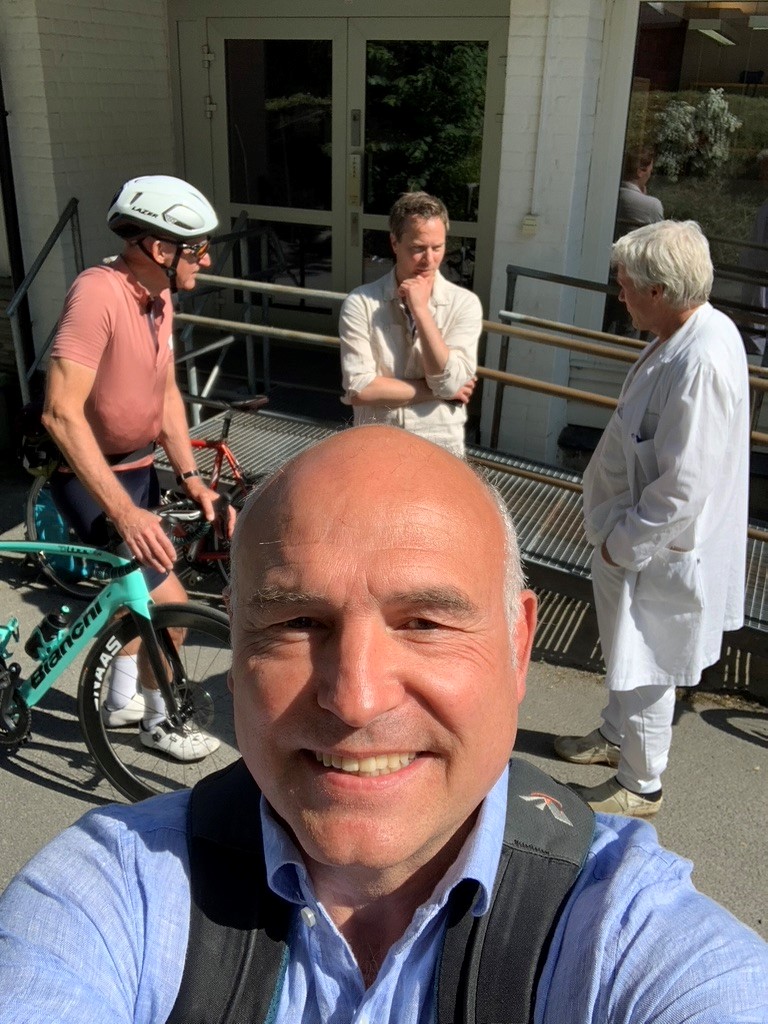 Mainsupervisor Stephan Röhrl in front.
fom left: Oliver Grundnes, Vinjar Brenna- Hansen and Christian Hellum
Congratulations Alexander Nilsskog Fraser !
We congratulate Alexander Nilsskog Fraser with his exellent desertation on his thesis:
"Reverse total shoulder arthroplasty in the operative treatment of displaced proximal humeral fractures" for the degree of PhD (Philosophiae Doctor).
He also had a very nice triallecture on the topic:
"Limitations of current methods in orthopaedic research and how they might be solved"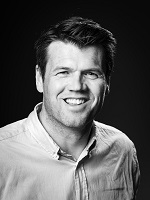 Many thanks to the committee:
First opponent: Consultant Orthopaedic and Trauma Surgeon, Simon Lambert, University College London Hospital, UK
Second opponent: Orthopaedic Surgeon/Ass. Professor Theis Muncholm Thillemann, Aarhus Universitetshospital, Denmark
Third member and chair of the evaluation committee: Professor Inger Holm, Faculty of Medicine, University of Oslo
Professor II, Anne Eskild, University of Oslo, chair of the defence.
Congratulation Lars Engseth- winner of best abstract NFHKK 2022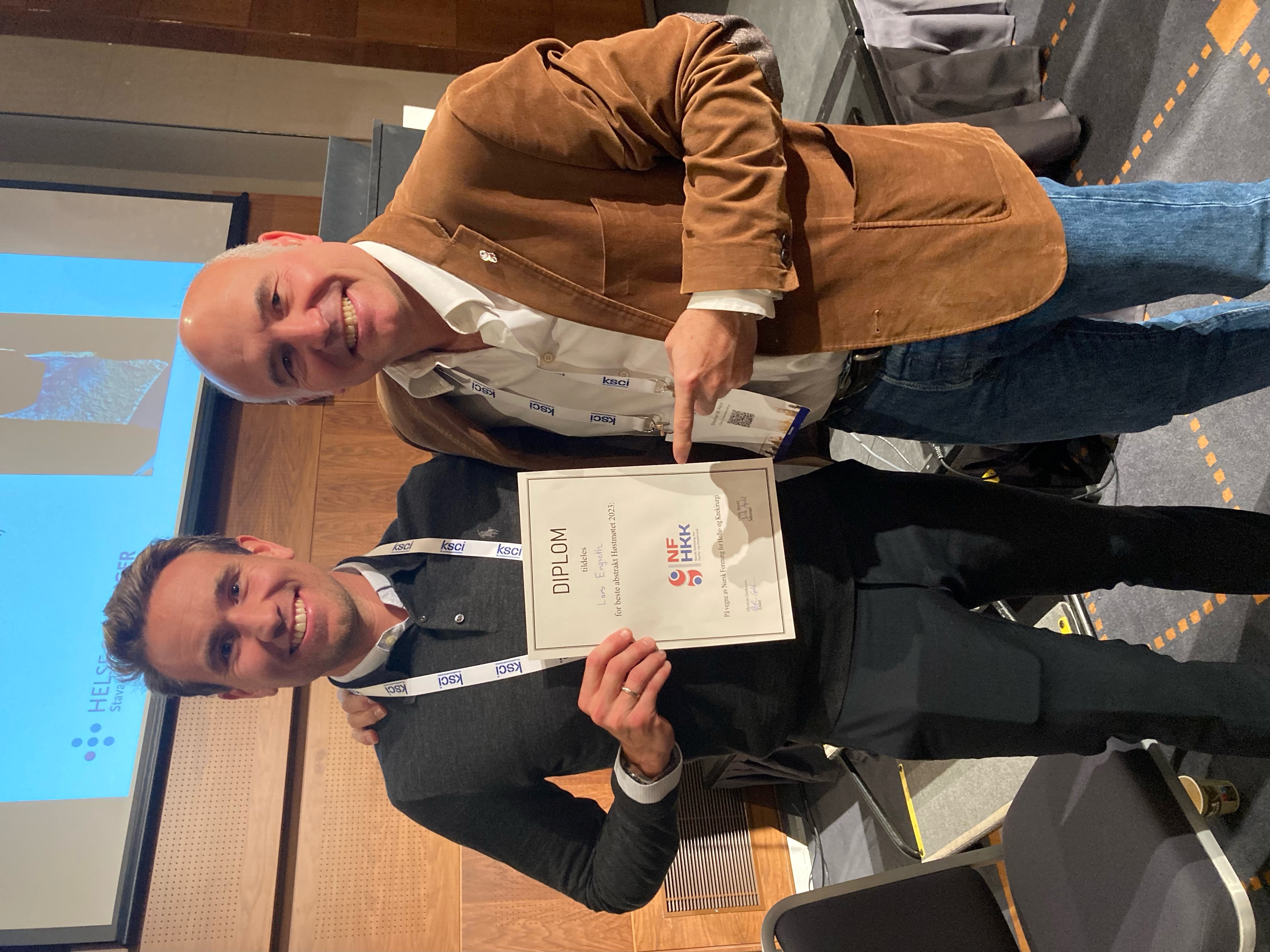 Lars Engseth received the award for best abstract from NFHKK, at the Norwegian Orthopaedic Society annual meeting in Oslo, together with a proud supervisor Stephan Röhrl.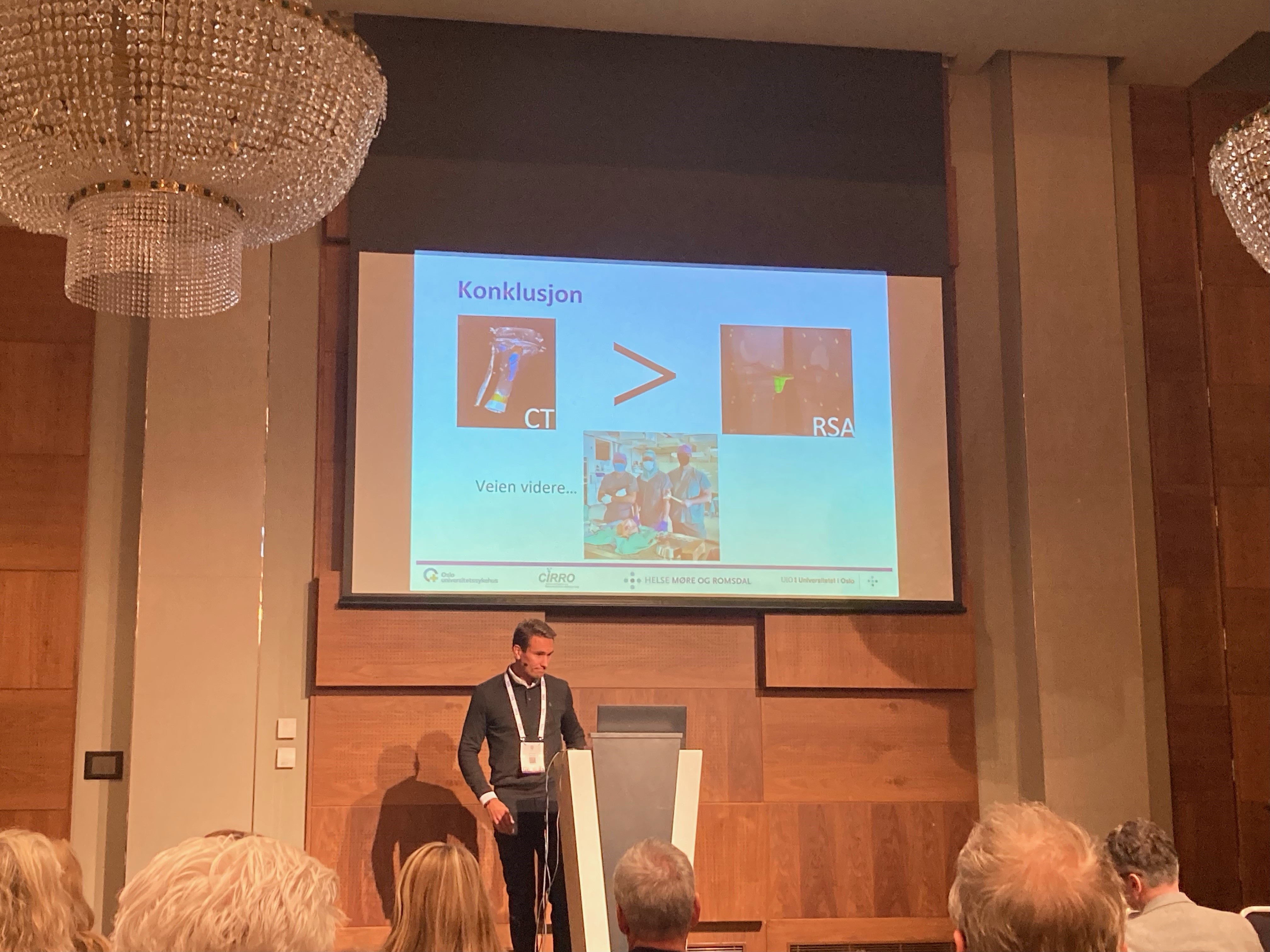 CTMA vs. RSA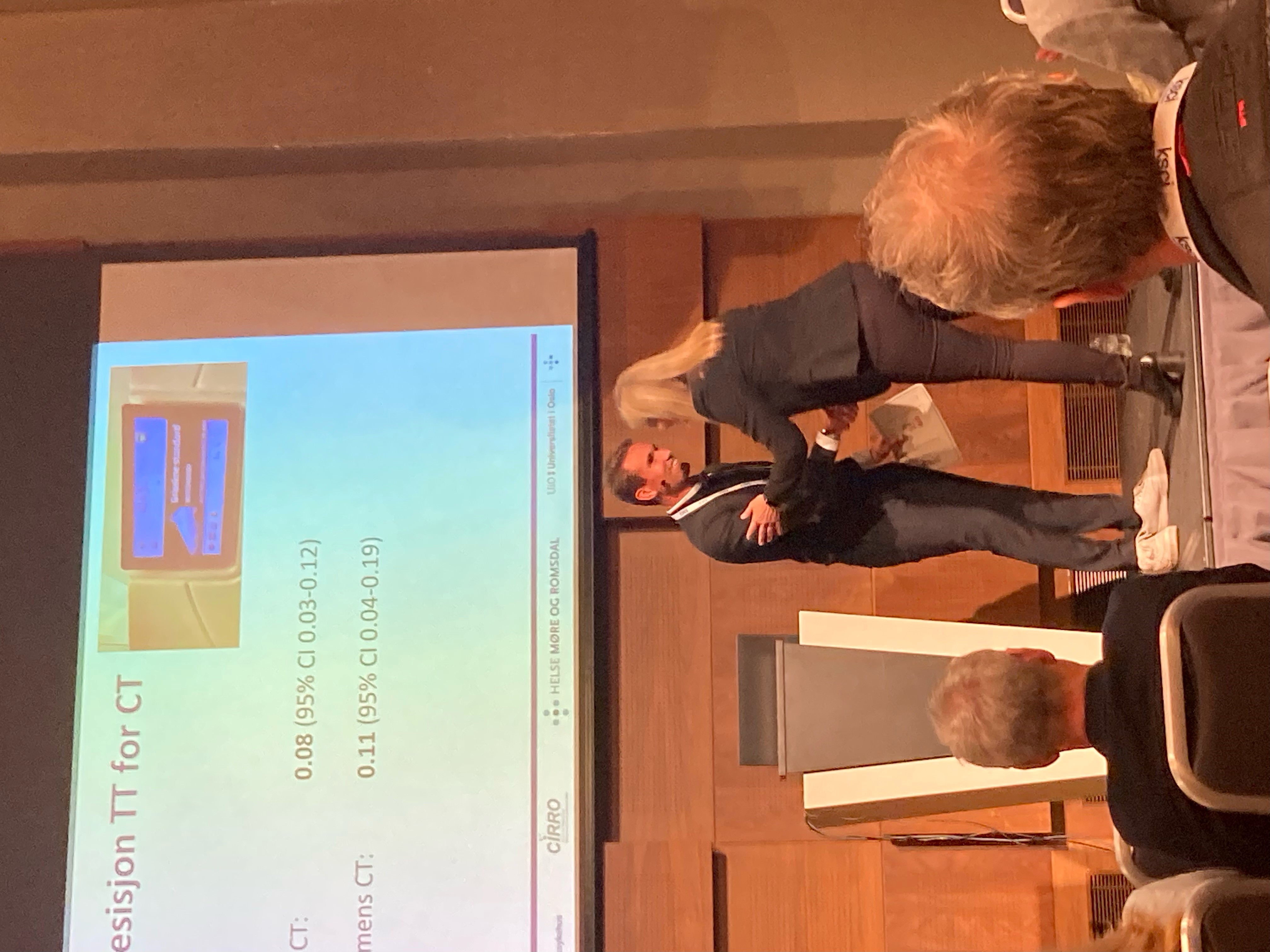 CIRROmeeting with SECTRA September 2022
PhD- student Lars Engseth presenting data from precision comparison on CTMA vs. RSA.
CIRRO groupmembers inkluding radiologist Johan C. Hellund, radiographs, orthopedic surgeons, inkluding Jeanette Hamstad, Kjersti Kaul Jensen (Lovisenberg).From SECTRA: Olof Sandberg and Peter Mattsson.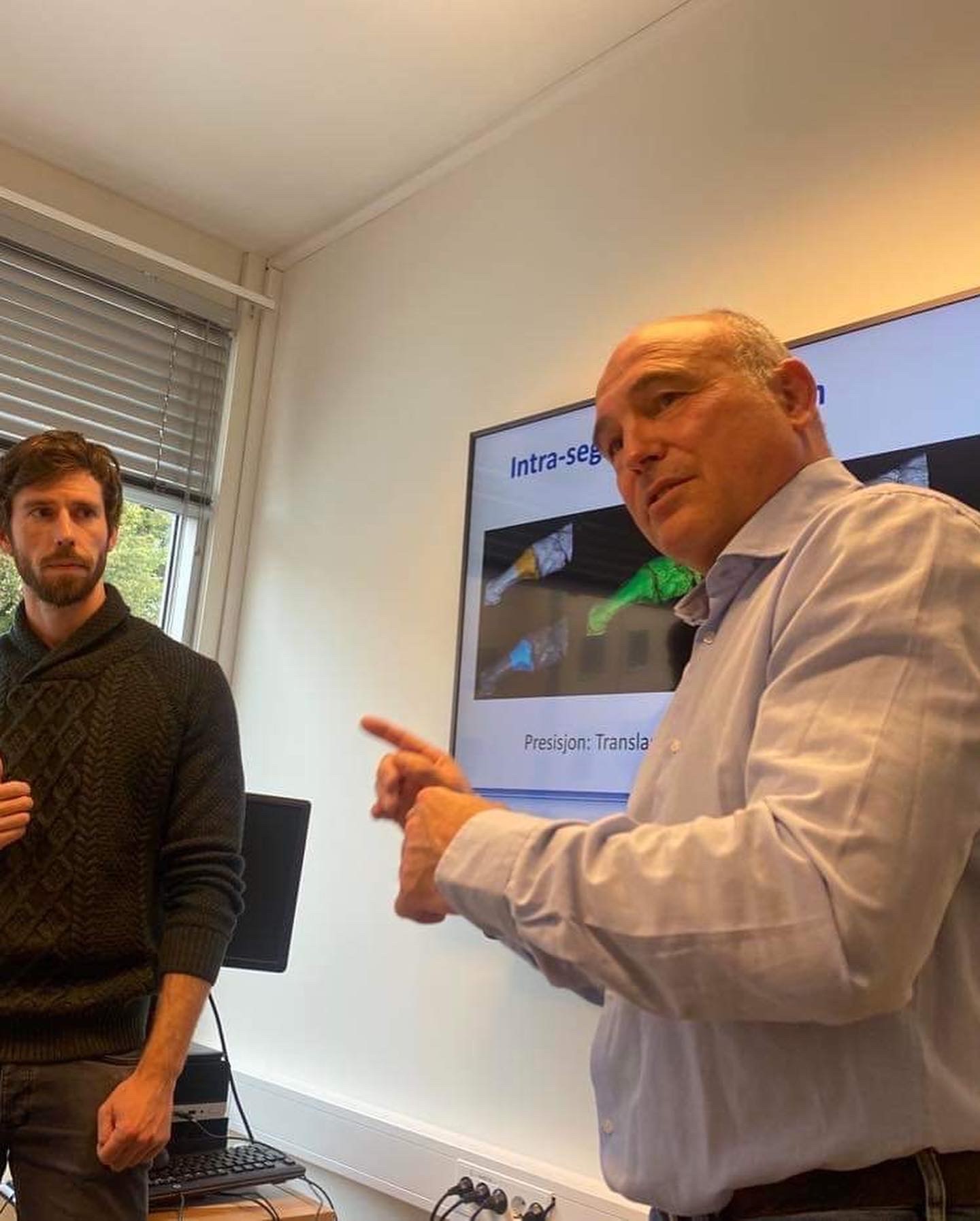 PhD- student Jan Magnus Poulsen and head of CIRRO Stephan Röhrl.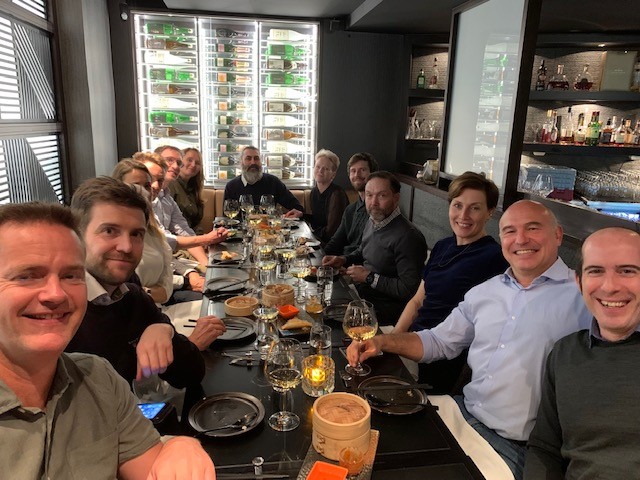 Dinner and networking !
left side: Frank David Øhrn ( Kristiansund hosptial) , Peder Thoen (Tønsberg hospital) , Jeanette Hamstad (OUS), Olof Sandberg ( SECTRA).
right side: Anselm Schulz, Stephan Röhrl, Marte T. Magnusson, Peter Mattsson ( SECTRA), Jan Magnus Poulsen, Mona Risdal, Alexis Hinojosa all from OUS.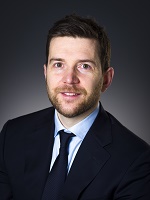 Apr 2022