Genetics and epigenetics in disease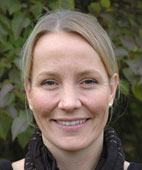 Our main research focus is to reveal genetic and epigenetic causes of disease, with a particular focus on autoimmune diseases, such as Addison's disease, and neurological disorders, such as epilepsy and movement disorders. Identification of genetics and epigenetic causes of disease may lead to novel treatment strategies
Modern medical genetic research requires a wide range of highly specialised skills. This is reflected in the composition of our group, which includes members with backgrounds that includes medicine, mathematics, biology and biotechnology. We are currently four post-docs, three PhD students and three engineers, in addition to a number of associated members.
In our search for genetic and epigenetic causes of disease, we use a wide range of methods. Many of these are based on high-throughput sequencing, which is performed by our close collaborator, the Norwegian Sequencing Centre. Some of our main activities include studies of DNA methylation in twins with autoimmune disease, and linkage analyses and high-throughput sequencing of families and patient groups with assumed monogenic disorders.