Genetics and epigenetics in disease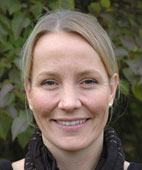 Research aims
Modern medical genetic research requires a wide range of highly specialized skills. This is reflected in the composition of our group, which includes members with very different backgrounds, such as medicine, mathematics, nutrition, biology, bioinformatics and biotechnology.
Our group has two main research goals:
to reveal genetic and epigenetic causes of disease, with a particular focus on neurological disorders, such as epilepsy and movement disorders. Project leader: Kaja Selmer
to develop infrastructure and ICT solutions for the implementation of high-throughput sequencing data in clinical genetic Diagnostics. Project leader: Dag Undlien
In our search for genetic and epigenetic causes of disease, we apply a wide range of methods. Many of these are based on high-throughput sequencing, performed by our close collaborator, the Norwegian Sequencing Centre. Applied methods include exome and genome sequencing, genome-wide methylation analysis and linkage analysis.