Welcome to:
Andreas Matussek's project group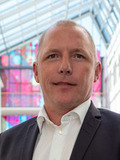 The focus of our research activities is within the field of clinical microbiology and infection control with the aims to optimize diagnostics, predict disease potential of pathogens, minimize spread and prevent outbreaks.
Methods to investigate virulence and transmission are changing rapidly and the projects aims among other things at implementing whole genome sequencing (WGS) in routine clinical practice to develop evidence-based methods in diagnostics and infection control. Currently we have projects on the important pathogens Staphylococcus aureus, Clostridioides difficile and Shiga toxin-producing Escherichia coli. In addition, we work on diarrhea causing intestinal protozoa.