Lymphoma research at the Norwegian Radium Hospital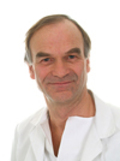 Harald Holte, leader
The Lymphoma program consists of clinicians, pathologists and radiologists at the Hospital and researchers at the Cancer Institute with dedication for malignant lymphomas. Both an optimal care and treatment plan for our patients, clinical studies as well as translational and molecular/biological lymphoma research are in focus.
Main focus areas of our research:
1.
High dose therapy and stem cell research
2.
Immunotherapy
3.
Lymphoma biology
4.
Late effects and quality of life
We have during the last decade had broad international cooperation with i.e. the Nordic Lymphoma Group and other European study groups like the German and British Lymphoma Groups, the European Bone Marrow Transplantation Group (EBMT) and European Organisation for Research and Treatment of Cancer (EORTC). The Norwegian Radium Hospital is one of three European Hospitals which are members of the Lymphoma and Leukemia Molecular Profiling Project, headed by National Cancer Institute, US.
News & events
More news
Latest articles
Lymphompa treatment programme
Publications 2017
Barzenje DA, Kolstad A, Ghanima W, Holte H (2017)
Long-term outcome of patients with solitary plasmacytoma treated with radiotherapy: A population-based, single-center study with median follow-up of 13.7 years
Hematol Oncol (in press)
PubMed 28393375
Blakkisrud J, Holtedahl JE, Løndalen A, Dahle J, Bach-Gansmo T, Holte H, Nygaard S, Kolstad A, Stokke C (2017)
Biodistribution and dosimetry results from a phase 1 trial of (177)Lu-lilotomab satetraxetan antibody-radionuclide conjugate therapy
J Nucl Med (in press)
PubMed 28848035
Eskelund CW, Dahl C, Hansen JW, Westman M, Kolstad A, Pedersen LB, Montano-Almendras CP, Husby S, Freiburghaus C, Ek S, Pedersen A, Niemann C, Räty R, Brown P, Geisler CH, Andersen MK, Guldberg P, Jerkeman M, Grønbæk K (2017)
TP53 mutations identify younger mantle cell lymphoma patients who do not benefit from intensive chemoimmunotherapy
Blood (in press)
PubMed 28819011