Malignant Peripheral Nerve Sheath Tumors: Molecular biology and translational research
Background
Malignant peripheral nerve sheath tumors (MPNST) are rare soft tissue cancers that arise in neuroectodermal cells in the peripheral nervous system. About half of the patients carry the additional burden of Neurofibromatosis type 1 (NF1), which is a hereditary genetic disease that significantly increases risk of developing MPNST, as compared to the general population. Although MPNST is rare, there is a great need to improve the current treatment, as most patients are young adults and the survival prognosis is poor. The current treatment of MPNST patients includes surgery, chemotherapy and radiotherapy, however, there is little evidence to support the benefit of the treatment options beyond surgery.
Goal
We aim to create and transfer biological discoveries into improved management of patients with MPNST.
Ongoing research
In a European multicentre study led by Prof Lothe we have in recent years identified prognostic biomarkers that can be used for stratification of high risk patients who could benefit from additional treatment after surgery and low risk patients who might be spared from the burdens of aggressive treatment. Current research is focusing on identification of predictive markers that can guide therapy choice for patients. We also investigate preclinical models (cell lines and tumor organoids) aiming to identify novel drug sensitivities and synergistic drug combinations. Multilevel molecular profiling are performed on fresh frozen tumor samples (n= 134 MPNST patients). Clinical translation is performed in collaboration with Dept of Oncology, OUH.

Clinical trial with Simon's two-stage design:
A phase II, single arm interventional trial of pembrolizumab (anti-PD-1 antibody) in patients with metastatic or locally advanced/non-resectable MPNST. ClinicalTrials.gov (NCT02691026). Translational substudy ongoing.

Group members involved
Maren Høland, Barbara Niederdorfer, Kaja Christine Graue Berg, Anita Sveen, Kushtrim Kryeziu
Collaborators
Assoc. Prof. Bodil Bjerkehagen, Dept of Pathology
Dr Kjetil Boye, Dept of Oncology
Dr. Tormod K Guren, Trial Unit, Dept of Oncology
Prof. Sigbjørn Smeland, Division of Cancer Medicine
European Centres
Prof. Fredrik Mertens, Skåne University Hospital, Lund, Sweden
Prof. Piero Picci, Istituti Ortopedici Rizzoli, Bologna, Italy
Dr. Eva van den Berg, University Medical Centre, Groningen, the Netherlands
Selected publications from our multicentre study:
Inferior survival for patients with malignant peripheral nerve sheath tumors defined by aberrant TP53. 2018
Høland M, Kolberg M, Danielsen SA, Bjerkehagen B, Eilertsen IA, Hektoen M, Mandahl N, van den Berg E, Smeland S, Mertens F, Sundby Hall K, Picci P, Sveen A, Lothe RA. Mod Pathol. 31(11):1694-1707.
Drug sensitivity and resistance testing identifies PLK1 inhibitors and gemcitabine as potent drugs for malignant peripheral nerve sheath tumors. 2017
Kolberg M, Bruun J, Murumägi A, Mpindi JP, Bergsland CH, Høland M, Eilertsen IA, Danielsen SA, Kallioniemi O, Lothe RA. Mol Oncol. 11(9):1156-1171.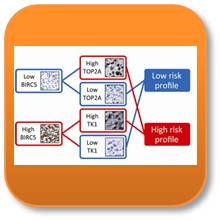 Kolberg M, Høland M, Lind GE, Ågesen TH, Skotheim RI, Hall KS, Mandahl N, Smeland S, Mertens F, Davidson B, Lothe RA (2015)
Protein expression of BIRC5, TK1, and TOP2A in malignant peripheral nerve sheath tumours-A prognostic test after surgical resection
Mol Oncol, 9 (6), 1129-39
PubMed 25769404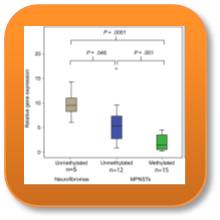 Danielsen SA, Lind GE, Kolberg M, Høland M, Bjerkehagen B, Sundby Hall K, van den Berg E, Mertens F, Smeland S, Picci P, Lothe RA (2014)
Methylated RASSF1A in malignant peripheral nerve sheath tumors identifies neurofibromatosis type 1 patients with inferior prognosis
Neuro Oncol, 17 (1), 63-9
PubMed 25038505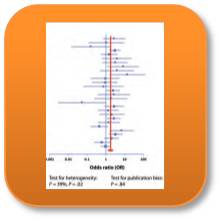 Kolberg M, Høland M, Ågesen TH, Brekke HR, Liestøl K, Hall KS, Mertens F, Picci P, Smeland S, Lothe RA (2012)
Survival meta-analyses for >1800 malignant peripheral nerve sheath tumor patients with and without neurofibromatosis type 1
Neuro Oncol, 15 (2), 135-47
PubMed 23161774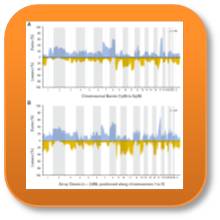 Brekke HR, Ribeiro FR, Kolberg M, Agesen TH, Lind GE, Eknaes M, Hall KS, Bjerkehagen B, van den Berg E, Teixeira MR, Mandahl N, Smeland S, Mertens F, Skotheim RI, Lothe RA (2010)
Genomic changes in chromosomes 10, 16, and X in malignant peripheral nerve sheath tumors identify a high-risk patient group
J Clin Oncol, 28 (9), 1573-82
PubMed 20159821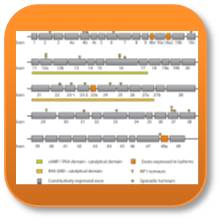 Bottillo I, Ahlquist T, Brekke H, Danielsen SA, van den Berg E, Mertens F, Lothe RA, Dallapiccola B (2009)
Germline and somatic NF1 mutations in sporadic and NF1-associated malignant peripheral nerve sheath tumours
J Pathol, 217 (5), 693-701
PubMed 19142971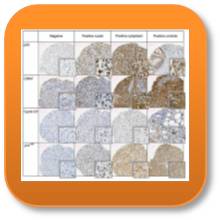 Brekke HR, Kolberg M, Skotheim RI, Hall KS, Bjerkehagen B, Risberg B, Domanski HA, Mandahl N, Liestøl K, Smeland S, Danielsen HE, Mertens F, Lothe RA (2009)
Identification of p53 as a strong predictor of survival for patients with malignant peripheral nerve sheath tumors
Neuro Oncol, 11 (5), 514-28
PubMed 19182148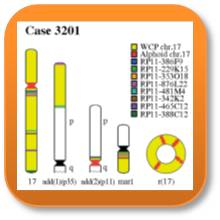 Storlazzi C, Brekke H, Mandahl N, Brosjo O, Smeland S, Lothe R, and Mertens F (2006)
Identification of a novel amplicon at distal 17q containing the BIRC5/SURVIVIN gene in malignant peripheral nerve sheath tumours
J Pathol, 217 (5), 693-701
PubMed 16721726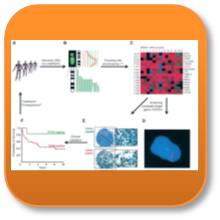 Skotheim RI, Kallioniemi A, Bjerkhagen B, Mertens F, Brekke HR, Monni O, Mousses S, Mandahl N, Sæter G, Nesland JM, Smeland S, Kallioniemi O-P, and Lothe RA (2003)
Topoisomerase IIa is upregulated in malignant peripheral nerve sheath tumors and associated with clinical outcome
J Clin Oncol , 21 (24), 4586-91
PubMed 14673046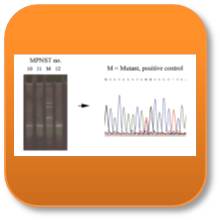 Lothe RA, Smith-Sørensen B, Hektoen M, Stenwig AE, Mandahl N, Sæter G,and Mertens F (2001)
Biallelic inactivation of TP53 rarely contributes to the development of malignant peripheral nerve sheath tumors
Genes Chromosomes Cancer, 30 (2), 202-6
PubMed 11135438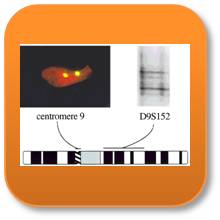 Berner JM, Sørlie T, Mertens F, Henriksen J, Sæter G, Mandahl N,Brøgger A, Myklebost O, and Lothe RA (1999)
Chromosome band 9p21 isfrequently altered in malignant peripheral nerve sheath tumors: studies of CDKN2A and other genes of the pRB pathway
Genes Chromosomes Cancer, 26 (2), 151-60
PubMed 10469453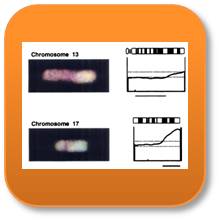 Lothe RA, Karhu R, Mandahl N, Mertens F, Sæter G, Heim S, Børresen-DaleAL, and Kallioniemi OP (1996)
Gain of 17q24-qter detected bycomparative genomic hybridization in malignant tumors from patients with von Recklinghausen's neurofibromatosis
Cancer Res, 56 (20), 4778-81
PubMed 8840998