Rimingtonprisen 2013 til Pål Kristian Selbo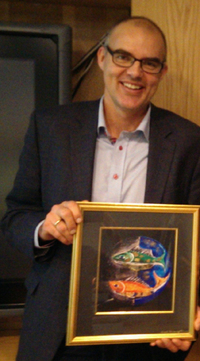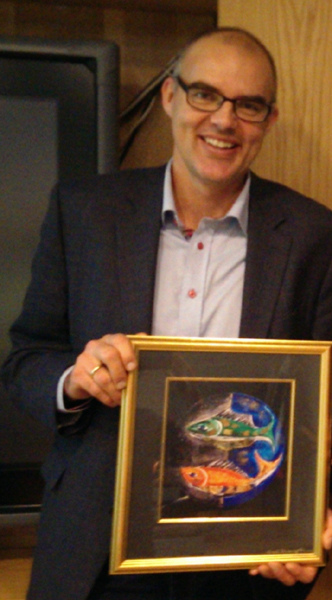 Rimingtonprisen deles ut til internasjonalt kjente forskere innen fotobiologi; primært relatert til porfyrinforskning, men kan også gis til forskere som dekker andre områder av fotobiologien. Forskeren skal være en ambassadør for fotobiolgien, både nasjonalt og internasjonalt. Norsk forening for fotobiologi og fotomedisin (NOFFOF) deler ut Rimingtonprisen.

Pål Kristian Selbo er utdannet ved Universitetet i Trondheim med en master i cellebiologi fra 1994 og en doktorgrad i biokjemi fra Universitetet i Oslo i 2001. Doktorgraden ble utført ved Radiumhospitalet på prosjektet Photochemical internalization: a novel drug delivery system og har siden han startet på doktorgraden vært tilknyttet dette prosjektet med untak av 2002 til 2003 da han oppholdt seg ved Wellman Laboratories for Photomedicine ved Harvard Medical School hvor han arbeidet i gruppen til Prof. Tayyaba Hasan på et prosjekt relatert til fotodynamisk behandling.

Pål har gitt viktige bidrag til utvikling av PCI teknologien og publisert mer enn 40 peer-reviewed artikler innen fagfeltet. Han er også medforfatter på 3 patenter. Pål har etablert seg som selvstendig forsker ved Radiumhospitalet knyttet til Senter for forskningsdrevet innovasjon innen cancer stamceller hvor han har ledet forskningen på utnyttelse av PCI som behandlingsmetode. Han har i den siste tiden publisert flere banebrytende arbeider som viser at PCI kan benyttes som målrettet behandling mot stamcellerelaterte kreftceller. Kreftceller med stamcellelignende egenskaper er kjent for å være resistente mot kreftbehandling og anses nå for å være en av mulige årsaker til tilbakefall etter kreftbehandling. Dersom PCI kan utnyttes til målrettet inaktivering av kreftceller med stamcelleegenskaper vil dette kunne bidra i betydelig grad til bedret kreftbehandling. Påls bidrag til fotomedisinsk kreftbehandling er derfor svært viktig og har også bidratt til å synliggjøre fotomedisinsk behandling ovenfor forskningsgrupper som ikke er kjent med denne behandlingsformen. Pål er derfor også en viktig ambasadør for fotobiologien.

Pål har utviklet som til å bli en velrenommert forsker i internasjonal sammenheng og inviteres jevnlig som foredragsholder og som chairman for sesjoner på internasjonale konferanser. Han er også med i Scientific Advisory Board for European Society for Photobiology. I tillegg har han bidratt i betydelig grad til NOFFOFs aktiviteter, bl.a. som president siden 2010.

I forbindelse med utdelingen holdt prisvinneren en Rimington-forelesning med tittelen:
«Shining light on the dark side of cancer: Photochemical internalization of cancer stem cell-targeting therapeutics".