Jan Terje Andersen receives a grant of 8.5 million NOK from NANO2021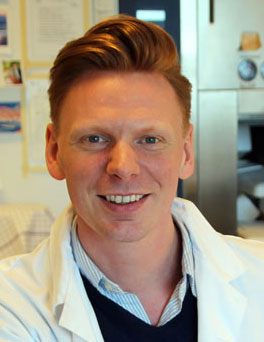 The Laboratory of Adaptive Immunity and Homeostasis, headed by Jan Terje Andersen, is studying the cellular processes and molecular interplay underlying the functions of the two most abundant proteins in blood, albumin and IgG. By combining structural and biophysical approaches with cellular and in vivo studies, they use the insights to design novel albumin and antibody molecules with improved functions. The research group has now received a grant of 8.5 million NOK from The research Council of Norway (NANO2021 program) to expand their work on how such engineered ligands can be explored in combination with nanoparticles for tailored mucosal delivery. The project is entitled "A novel nanoparticle-based approach for mucosal delivery of therapeutics".
There were 61 applicants, of which two (including this application) obtained the highest possible rate.