Trial lecture and disputation December 16-17 MD Maria Filimonenko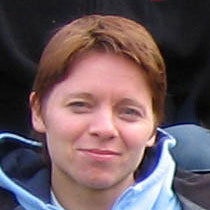 MD Maria Filimonenko, former member of Harald Stenmark's group at the Department of Biochemistry, defended her PhD thesis - entitled "Mechanisms of autophagic protein degradation" on Thursday December 17 at 10.15.
She gave her trial lecture on the subject "Autophagy and antigen presentation" on Wednesday December 16 at 16.15.
Both events took place in "Green auditorium 1, Rikshospitalet, Sognsvannsveien 20, Oslo .