Asta Juzeniene cited in discussion on skin color in New Scientist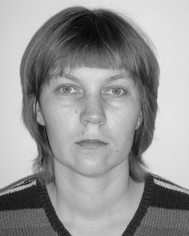 Asta Juzeniene from Johan Moan's group at the Institute for Radiation Biology is extensively cited in a article in the popular magazine, entitled "Where does white skin come from". The debate on why early humans became fair-skinned as they migrated north out of Africa has recently been reopened, and several new hypotheses is here discussed. As a well reputed D vitamin expert Juzeniene has been asked of her opinion on the subject.
According to the vitamin D hypothesis, when humans left Africa tens of thousands of years ago and reached Europe, natural selection weeded out the melanin. While people with lighter skin could produce adequate levels of vitamin D, those whose skin remained dark were more likely to suffer from rickets.
Juzeniene is not convinced by various alternative hypotheses, and claims thatt the vitamin D hypothesis is the most likely one, although there is still no consensus about it. She emphazises that the consequences of vitamin D deficiency go beyond rickets, and points out that a lack of the vitamin has also been linked to diabetes, cancer, rheumatoid arthritis, multiple sclerosis and heart disease.
The New Scientist article point out that Juzeniene and her colleagues recently reviewed alternate hypotheses for why humans might have evolved lighter skin (Journal of Photochemistry and Photobiology B: Biology, vol 96, p 93).
Links:
Where does white skin come from?
New Scientist, 19 August 2009
Development of different human skin colors: a review highlighting photobiological and photobiophysical aspects.
Juzeniene A, Setlow R, Porojnicu A, Steindal AH, Moan J.
J Photochem Photobiol B. 2009 Aug 3;96(2):93-100.
Johan Moan's group - Biophysics and PDT group