Article on photochemical internalization of Bleomycin attracts attention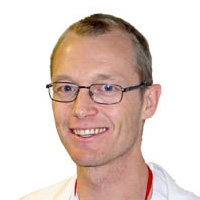 The "American Society for Photobiology" (ASP) promotes research in photobiology, integration of different photobiology disciplines, dissemination of photobiology knowledge, and provides information on photobiological aspects of national and international issues.
On their home page, ASP now pays special attention to a recent publication from researchers affiliated to the Departments of Radiation Biology, of Surgical Oncology of Pathology at the Norwegian Radium Hospital. The article is entitled "Photochemical Internalization of Bleomycin is Superior to Photodynamic Therapy Due to the Therapeutic Effect in the Tumor Periphery" and published in the May-June issue of journal "Photochemistry and Photobiology". First author is Ole Jacob Norum (photo), and last author is Kristian Berg.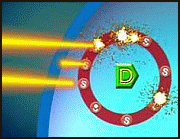 The ASP writes the following about the findings, under the headline
"Photobiology News: Photochemical Internalization of Bleomycin"

Photochemical internalization (PCI) is a novel drug delivery system in which endocytosed macromolecules and a photosensitizer are released into the cytosol of target cells upon exposure to light. This novel technology has an advantage over traditional photodynamic therapy (PDT) in that it provides specific targeting of membrane-impermeable molecules.

In the May/June issue of Photochemistry and Photobiology, Ole-Jacob Norum and colleagues in Norway report their studies of PCI in a model system, a human fibrosarcoma xenograft that was transplanted into mice. They show that PCI is effective in their tumor model and that it has a synergistic effect with bleomycin. In addition, they show that PCI is superior to traditional PDT due to therapeutic effects at the tumor periphery.


Links

Home page of the American Society for Photobiology

Photochemical Internalization of Bleomycin is Superior to Photodynamic Therapy Due to the Therapeutic Effect in the Tumor Periphery. (link to PubMed)
Norum OJ, Gaustad JV, Angell-Petersen E, Rofstad EK, Peng Q, Giercksky KE, Berg K.
Photochem Photobiol. 2009 May-Jun;85(3):740-9.

Kristian Berg's group - Photochemical internalisation (PCI)

Einar K. Rofstad's group - Radiation Biology and Tumor Physiology