Espen Enerly co-author important article on p53-repressed miRNA published in "Molecular systems biology"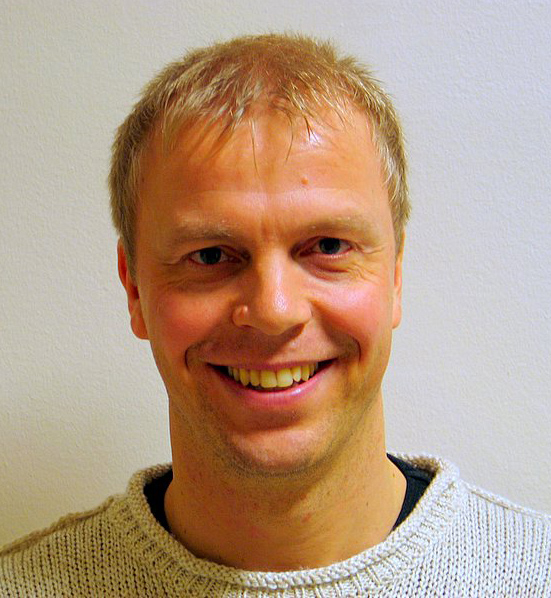 Espen Enerly from the Department of Genetics co-author an article recently published in "Molecular systems biology" (impact factor 9.95) - a new and well reputed "online only" journal launched by The European Molecular Biology Organization (EMBO) in partnership with Nature Publishing Group (NPG).
The paper - entitled "p53-repressed miRNAs are involved with E2F in a feed-forward loop promoting proliferation" - is a result of a successful collaboration between research groups in Israel, USA and Norway.
The Department of Genetics has contributed with miRNA expression profiling and analysis of tumors with/without TP53 mutations from 16 breast cancers patients. This analysis complemented in vitro experiments from other groups and gave additional support to the link between TP53 and miRNAs genes.
Co-authors in addition to Espen Enerly are Hilde Johnsen and Anne-Lise Børresen-Dale.
---
Links:

p53-Repressed miRNAs are involved with E2F in a feed-forward loop promoting proliferation. (link to PubMed)
Brosh R, Shalgi R, Liran A, Landan G, Korotayev K, Nguyen GH, Enerly E, Johnsen H, Buganim Y, Solomon H, Goldstein I, Madar S, Goldfinger N, Børresen-Dale AL, Ginsberg D, Harris CC, Pilpel Y, Oren M, Rotter V.
Mol Syst Biol. 2008;4:229. Epub 2008 Nov 25.
Link to the article - Link to PDF version
From the "News and Views" section of Molecular Systems Biology:
'Junk' DNA meets the p53 network (link to PubMed)
Blattner C.
Mol Syst Biol. 2008;4:231. Epub 2008 Nov 25.
Link to the comment -  Link to PDF version


---
Vessela N. Kristensen's group - Cancer Genome Variation