New book on siRNA and miRNA gene silencing edited by Mouldy Sioud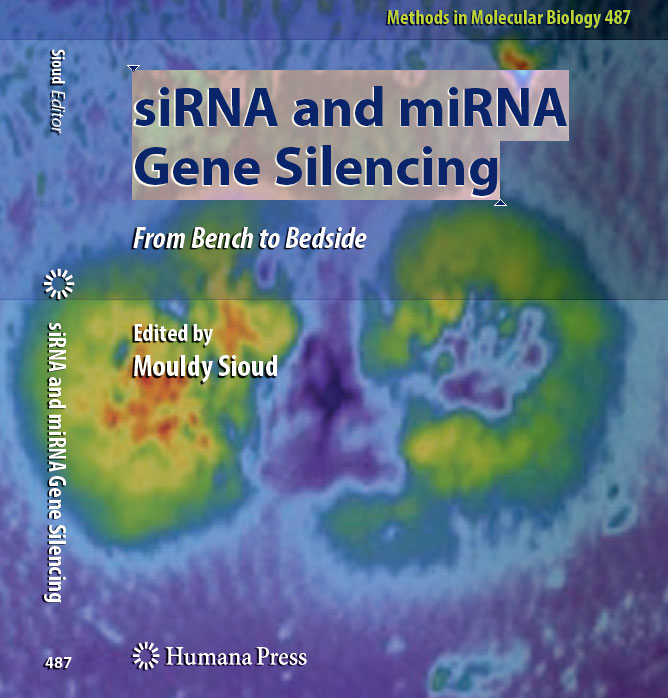 Since the first report, published in 1998, research on RNA interference has made great progress. Recently, Humans Press has published a book entitled "siRNA and microRNA gene silencing: from bench to bedside". Here, a team of expert researchers share the most current information on siRNA design rules, chemical modifications, delivery, targeting, safety, and therapy. Editor of the book is Mouldy Sioud from the Department of Immunology.
This collection of protocols and reviews described by leading experts are based on data published in high standing Journals such as Nature, Nature Medicine, and Nature Biotechnology.

Humana Press is a major, worldwide publisher of books and journals in molecular biology, neuroscience, cancer research, and medicine.



Links:
About the book "siRNA and miRNA Gene Silencing", from Humana Press
Book cover in PDF format

Previous news article from www.radium.no about the book

Humana Press web site

Web page of Mouldy Sioud's group

Department of Immunology