Institute Seminar Wednesday, June 9th, 12 o'clock, on Zoom: Anne Marthe Fosdahl, the Department of Cancer Genetics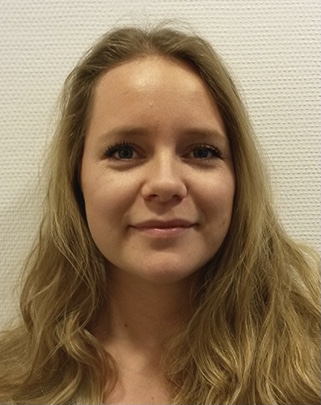 The next institute seminar will be held by Hanne Marthe Fosdahl from the Department of Cancer Genetics.
Title of her talk:
Targeting FGFR1 in luminal breast cancer
Time: Wedneday, June 9th, 12 o'clock
Place: on Zoom
Targeting FGFR1 in luminal breast cancer
Abstract:
Breast cancer is the most common cancer among women, and the second leading cause of cancer related deaths among women worldwide. Two thirds of all breast cancers are luminal breast cancers (defined as ER+/PR+/HER2-) and respond to endocrine therapies such as tamoxifen, which targets the estrogen receptor (ER). Up to 40 % of patients with luminal breast cancer suffer from relapse and experience recurrence of their disease, highlighting a need for improved treatment strategies for these patients. Mechanisms of resistance often involve enhanced growth factor signaling that function in an ER-independent manner. Fibroblast growth factor receptors (FGFRs) make up an as a less studied family of receptors in breast cancer. FGFR1 amplification is detected in 15% of luminal tumors and is an independent prognostic marker associated with poor overall survival. Further, FGFR1-mediated signaling allows cancer cells to escape from the antitumor effects of common therapies, such as endocrine treatment. This highlights the potential therapeutic value of targeting FGFR1, and the need to further study FGFR signaling in luminal breast cancers. This study employs different luminal breast cancer cell lines (T47D, TAM Resistant T47D (TR-T47D) and CAMA-1) and a FGFR1-amplified luminal PDX MAS98.06. We demonstrate a correlation between tamoxifen resistance and sensitivity to FGFR inhibition in tamoxifen resistant T47D cells. We further show a synergistic growth inhibitory effect of tamoxifen and the FGFR TKI erdafitinib, uniquely observed in cells overexpressing FGFR1 (T47D-TR cells and CAMA1). An enhanced cytotoxic response to tamoxifen and erdafitinib is observed in both TR-T47D cells and in ex vivo cultures from MAS98.06. Our in vivo data demonstrate a significant growth inhibitory effect of targeting FGFRs in combination with tamoxifen, compared to either drug as a single agent. Altogether, our data demonstrate a targetable compensatory function of FGFR signaling in tamoxifen resistant cells, in addition to an overall sensitivity towards co-treatment with tamoxifen and erdafitinib in luminal breast cancer cells and PDX tumors. This study thus contributes to a growing body of research implicating FGFRs as a potential target in luminal breast cancers.

Mammary intraductal (MIND) model to study breast tumor progression in vivo
To model tumor progression in vivo, we have made mouse mammary IntraDuctal (MIND) models. With this technique, cells are injected directly into the mammary ducts of mice to generate intraductal xenografts. Intraductal injection of tumor cells into the mammary ducts mimic the development of breast cancer from a physiologically relevant site. This unique experimental setup enables us to study the transition to invasive stage in mammary tumorigenesis and to assess the interplay between tumor cells and the tumor microenvironment. To date, we have generated MIND models by injecting of human cell lines (DCIS and IBC) and cell suspensions derived from PDX tumors in NOD/SCID IL2rγnull (NSG) mice.
Links:
Anne Marthe Fosdahl's publications
The Breast tumor initiation and progression research group, led by Therese Sørlie
Institute seminar overview spring season 2021
---
On behalf of the organizing commitee 2021:
Anette Weyergang
Tord Hompland
Helga B. Landsverk
Department of Radiation Biology