The cancer patient's own drug sensitivity model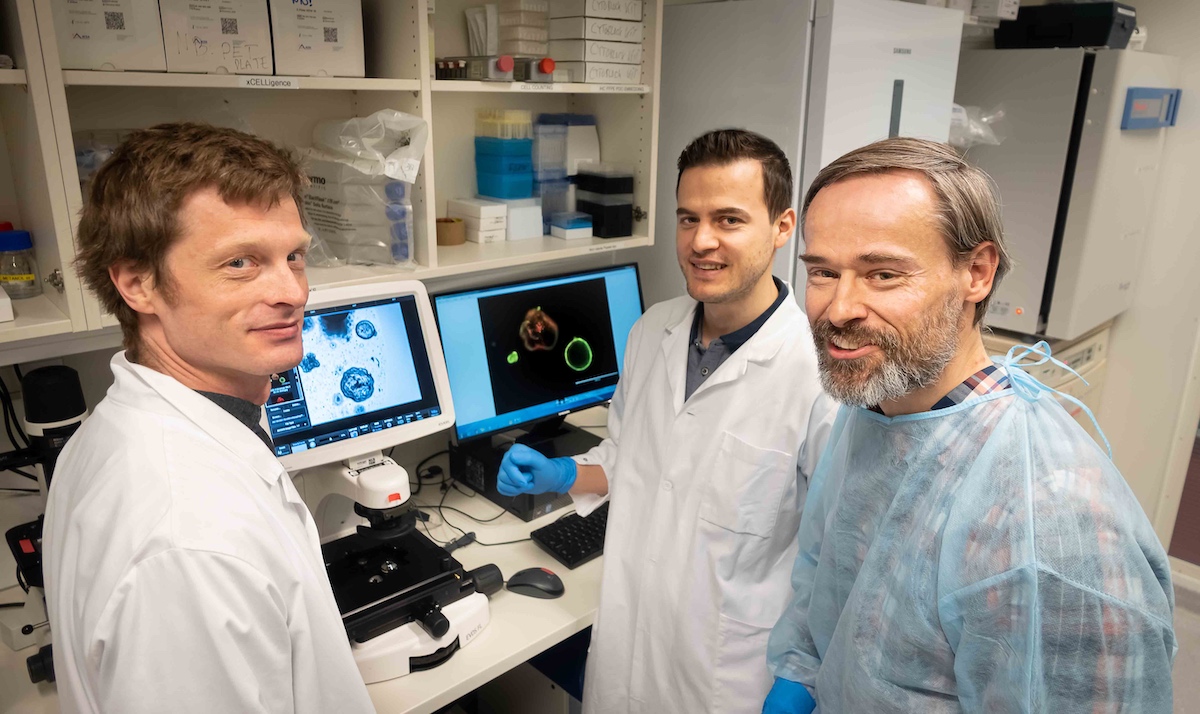 The cancer patient's own drug sensitivity model: researchers from the Lothe lab and collaborators recently published a paper in Clinical Cancer Research describing ex vivo patient-derived organoids from colorectal liver metastases in a heterogeneity context.
Drs. Jarle Bruun, Kushtrim Kryeziu and Peter W. Eide (photo) were shared 1st authors , and have established the PDO lineages and drug screen analyses.
The study is a major interdisciplinary work, from the clinical logistics at Rikshospitalet (HPB-surgery team) for optimal lesion-specific biobanking of resected liver metastases, to immediate establishment of tumor-derived organoid cell cultures in the lab, and integrated pharmacological and gene expression profiling.
This is the first medium-sized study on intra-patient inter-metastatic pharmacotranscriptomic heterogeneity, and the main finding is that distinct lesions from individual patients generally have similar drug sensitivities. The study thus reinforces the potential benefit from off-label use of drugs in colorectal cancer, guided by ex vivo pharmacological profiling".


---
Links:
Patient-derived organoids from multiple colorectal cancer liver metastases reveal moderate intra-patient pharmacotranscriptomic heterogeneity.
Bruun J, Kryeziu K, Eide PW, Moosavi SH, Eilertsen IA, Langerud J, Røsok BI, Totland MZ, Brunsell TH, Pellinen T, Saarela J, Bergsland CH, Palmer HG, Brudvik KW, Guren T, Dienstmann R, Guren MG, Nesbakken A, Bjørnbeth BA, Sveen A, Lothe RA.
Clin Cancer Res. 2020 Apr 16. pii: clincanres.3637.2019. doi: 10.1158/1078-0432.CCR-19-3637. [Epub ahead of print] PMID: 32299813