Jørgen Smeby the first to defend his PhD digitally at the Institute for Cancer Research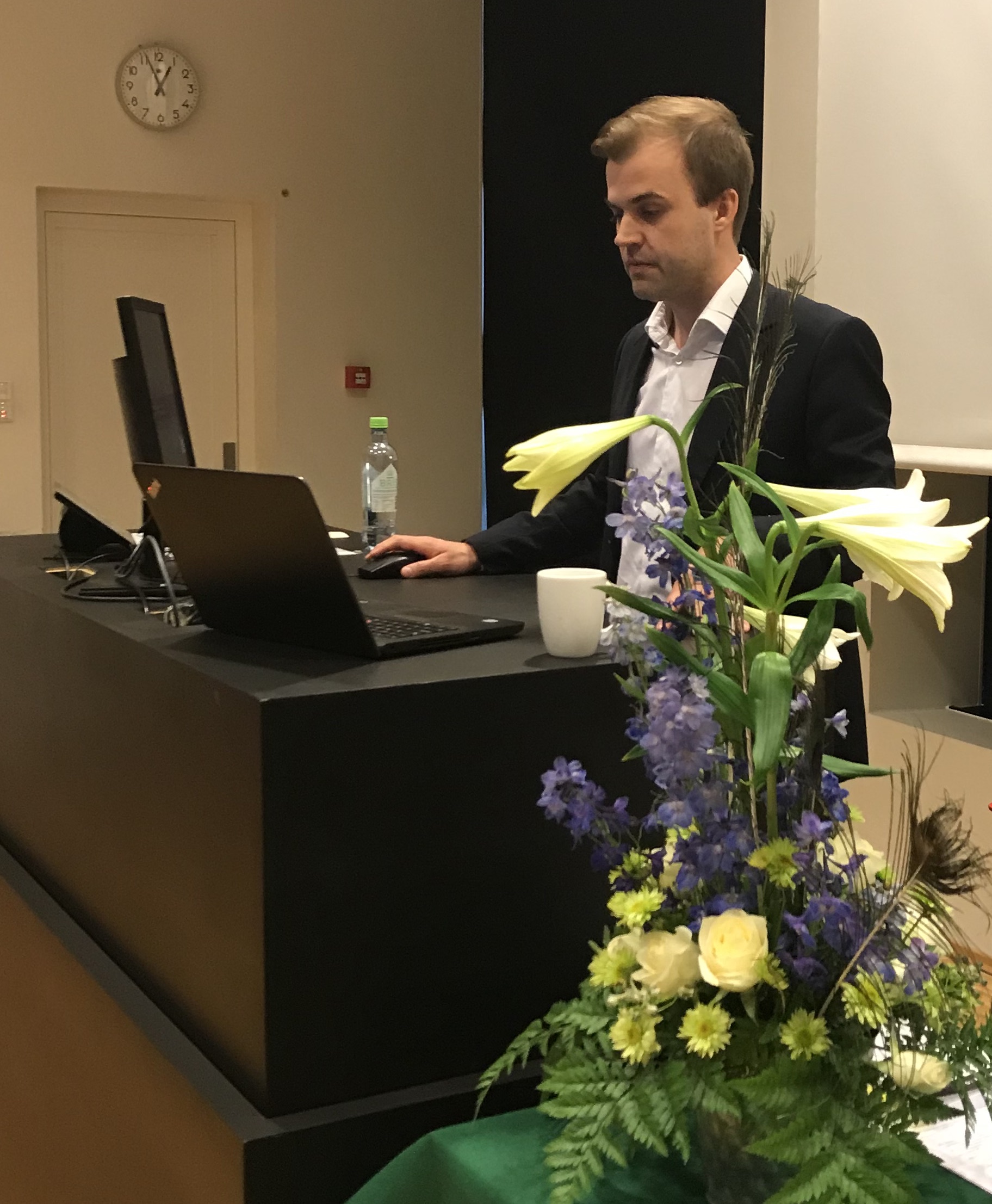 The first digital PhD defence at the Institute for Cancer Research was held on the 20th of April 2020.
Dr. Jørgen Smeby defended his thesis "Molecular subtype-dependent impact of driver mutations in colorectal cancer" submitted to the Faculty of Medicine, University of Oslo.
The work was performed in the Lothe lab at the Institute for Cancer Research.
The thesis included 4 first author papers (Smeby et al., Ann Oncol 2018; ESMOopen 2019; Oncogenesis 2019; under revision EBioMed 2020), and was an interdisciplinary collaborative work within the K.G.Jebsen Colorectal Cancer Research Centre.
Marianne Grønlie Guren was main supervisor and Ragnhild A Lothe co-supervisor.
Several people followed the digital trial lecture of the interesting topic "Targeting DNA repair mechanisms in patients with cancer - current status and the way ahead".
Smeby defended his work very well with a long and interesting discussion with Professors Richard Adams, Cardiff University and Velindre Cancer Centre, UK, and Hans Petter Eikesdal, Department of Clinical Science, University of Bergen.
Links:
Home page of Ragnhild A. Lothes research group (Lothe lab)
Department of Molecular Oncology