Institute Seminar Wednesday 9th of January 12:00: Vessela Kristensen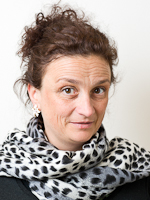 The first Institute Seminar for the spring season of 2019 will take place Wednesday 7th of January at 12:00 in the auditorium in the Research Building, Montebello.
The speaker is Vessela Kristensen, head of the Cancer Genome Variation group at the Department of Cancer Genetics.
The list of Institute Seminars for the spring season of 2019 is now ready.