National kick-off, Tuesday September 13th Turning the tide of antimicrobial resistance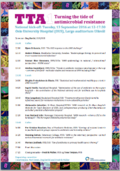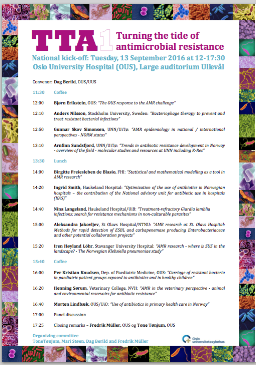 Talks will be held by the following speakers. Anders Nilsson, Stockholm University, Gunnar Skov Simonsen, UNN/UiTø, Arnfinn Sundsfjord, UNN/UiTø, Birgitte Freiesleben de Blasio, FHI, Ingrid Smith, Haukeland Hospital,Nina Langeland, Haukeland Hospital/UiB, Aleksandra Jakovljev, St Olavs Hospital/NTNU, Iren Høyland Löhr, Stavanger University Hospital,Per Kristian Knudsen, Dep. of Paediatric Medicine, OUS, Henning Sørum, Veterinary College, NVH, and Morten Lindbæk, OUS/UiO.
The opening talk will be held by Bjørn Erikstein, chief executive of Oslo University Hospital.
The meeting is organised by Tone Tønjum, Fredrik Müller and Dag Berild.
Time and place: Tuesday, 13 September 2016 at 12-17:30 Oslo University Hospital (OUS), Large auditorium Ullevål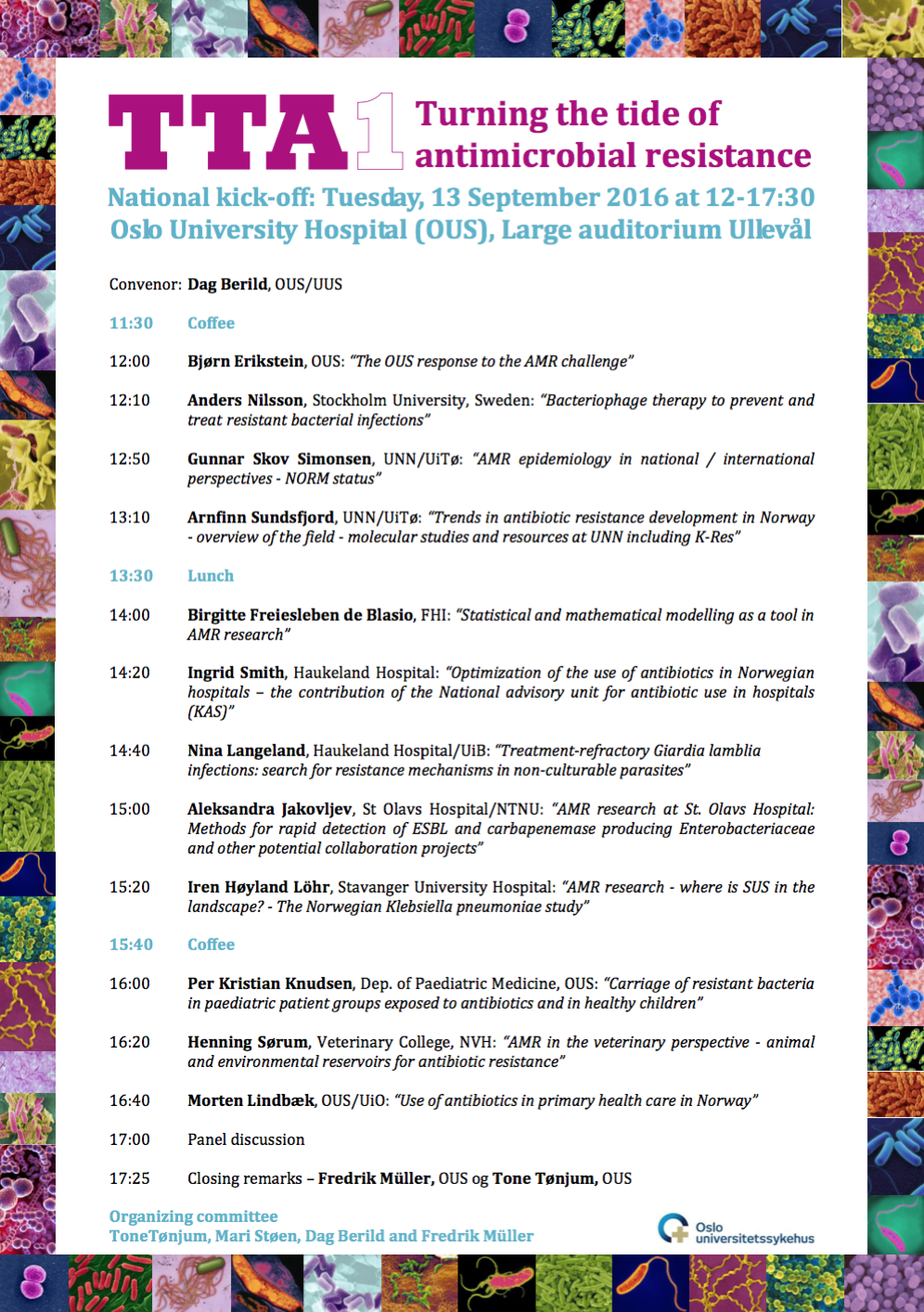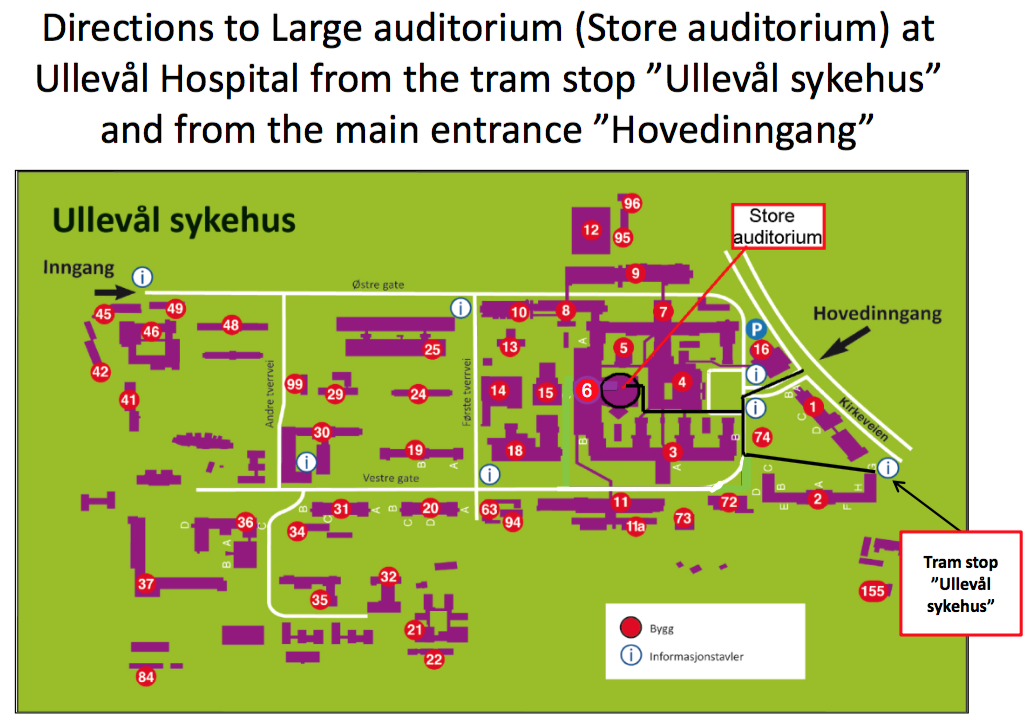 Download program in PDF format
Download directions in PDF format
---
Links
Tone Tønjum, Department of Microbiology
Fredrik Müller, Department of Microbiology
Dag Berild, Department of Infection Medicine