Symposium, Oslo, May 18-20, 2016 Personalized Cancer Care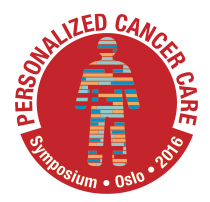 What have we achieved since 2012 in risk prediction, early diagnosis, progression, and therapy?

This Symposium is part of an annual series that Prof. Enrico Mihich has been organizing in collaboration with Hans-Peter Huber and Kurt S. Zänker at the Fritz Bender Foundation, Munich, Germany and a host institution.

In 2012 this symposium took place in Oslo, Norway with the Institute for Cancer Research at the Norwegian Radium Hospital Oslo University Hospital and the Radium Hospital Foundation as hosts. It was decided at that meeting that a second symposium with the same program and speakers should take place 3-4 years later with the focus on what have we achieved since 2012. Hence the follow-up meeting will take place in Oslo in May 2016.

The symposium is now open for registration and abstract submission.