Two studies of PARP inhibition in malignant lymphocytes reveal differential phenotypical responses, DNA damage induction and repair during the cell cycle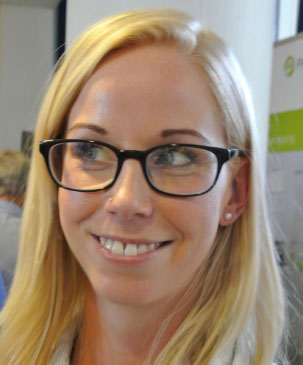 In two studies that have been carried out in the Group for Molecular Radiation Biology at Section of Radiation Biology, the effects of PARP inhibitor Olaparib in malignant lymphocytes with or without functional ATM were studied in detail. Dose- and time-dependent effects of Olaparib on proliferation, cell cycle, DNA damage and cell death mechanism were analysed simultaneously on a single cell level.

The 2 articles have recently been been published in Cell Cycle.
The authors summarize the findings:

PARP inhibitors have been considered a magic bullet towards treatment of BRCA1/2-deficient tumors, and are now approved as monotherapy in ovarian cancer patients by both the FDA and EMA. There have been several attempts to broaden the use of PARP inhibitors to other patient groups, as the drug has little/no side effects. ATM deficiency in lymphomas/leukemias has been considered one of the attractive targets for synthetic lethality with PARP inhibitors. However, the mechanisms behind the observed synthetic lethal effect have been debated.

In two studies that have been carried out in the Group for Molecular Radiation Biology at Section of Radiation Biology, the effects of PARP inhibitor Olaparib in malignant lymphocytes with or without functional ATM were studied in detail. Dose- and time-dependent effects of Olaparib on proliferation, cell cycle, DNA damage and cell death mechanism were analysed simultaneously on a single cell level. To this end, an automated sample staining protocol that allowed the accurate assessment of cell cycle distributions, cell death and cell cycle-resolved DNA damage levels was developed.

The first study shows the contribution of ATM deficiency (both ATM mutation and pharmacological inhibition) to the effects of PARP inhibitor treatment in four malignant lymphocyte cell lines. Thereby, resolving cell line specific phenotypic responses, and close in on potentially clinical important genetic modulators that may underlie the heterogeneous treatment response seen in PARPi trials. The second study has modelled the traverse of cells through the cell cycle related to their levels of DNA damage both in untreated and during PARP inhibitor treatment. The study concludes that the high degree of variability in the time each cell spends in G2 phase is determined by the acquired levels of replication-induced DNA damage. The results of these studies are published back-to-back in Cell Cycle.

Links:

New distinct compartments in the G2 phase of the cell cycle defined by the levels of γH2AX.
Rein ID, Stokke C, Jalal M, Myklebust JH, Patzke S, Stokke T.
Cell Cycle. 2015 Aug 28:0. [Epub ahead of print]

Replication-induced DNA damage after PARP inhibition causes G2 delay, and cell line-dependent apoptosis, necrosis and multinucleation.
Rein ID, Landsverk KS, Micci F, Patzke S, Stokke T.
Cell Cycle. 2015 Aug 27:0. [Epub ahead of print]
---
Home page of Trond Stokke's group: 
Molecular Radiation Biology
Department of Radiation Biology