The Inven2 Idea Prize 2014 distributed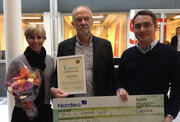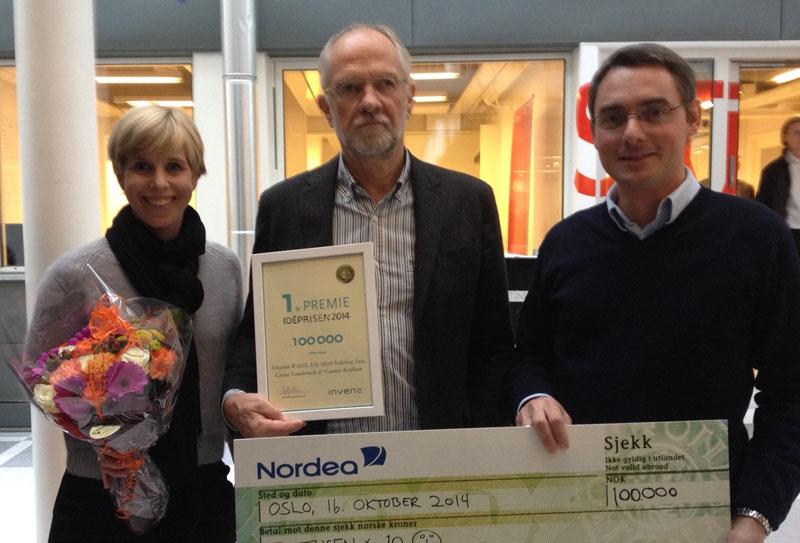 The Inven2 idea prize 2014 was recently awarded to researchers from the Department for Cellular Therapy (Immunominotoring unit/molecular biology service) and Immunology (Lymphoma group).
Sébastien Wälchli (KKT and IKF, Molecular biology service), Else Marit Inderberg Suso (KKT, head of immunomonitoring unit), Gustav Gaudernack (IKF, former Head of Immunology Dept.) and Gunnar Kvalheim (KKT, Head of Dept. of Cellular Therapy) and have submitted a method to produce Universal killer cells for cancer cell therapy. The innovation relies on the use of the same therapeutic cells for all patients. This promising technology will reduce the cost and the time of preparation in adoptive cell transfer.
Links:
More information about the prize (in Norwegian):
From Inven2 home page: Årets idépriser er delt ut
From VG: Norske forskere får pris for ny type kreftbehandling
---
Lymphomas & Lymphocyte biology group (headed by Erlend B. Smeland)
Sébastien Wälchli's CV and publications
Gunnar Kvalheim's publications
---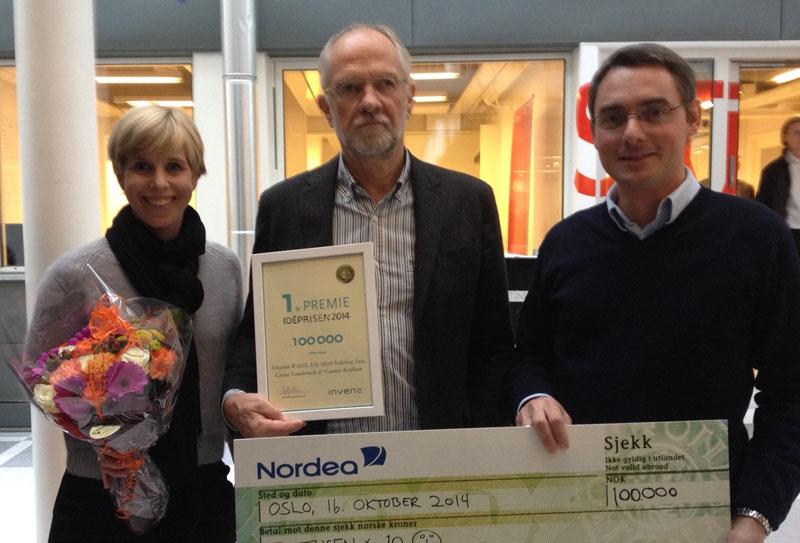 From left: Else Marit Inderberg Suso, Gustav Gaudernack and Sébastien Wälchli (click to enlarge image)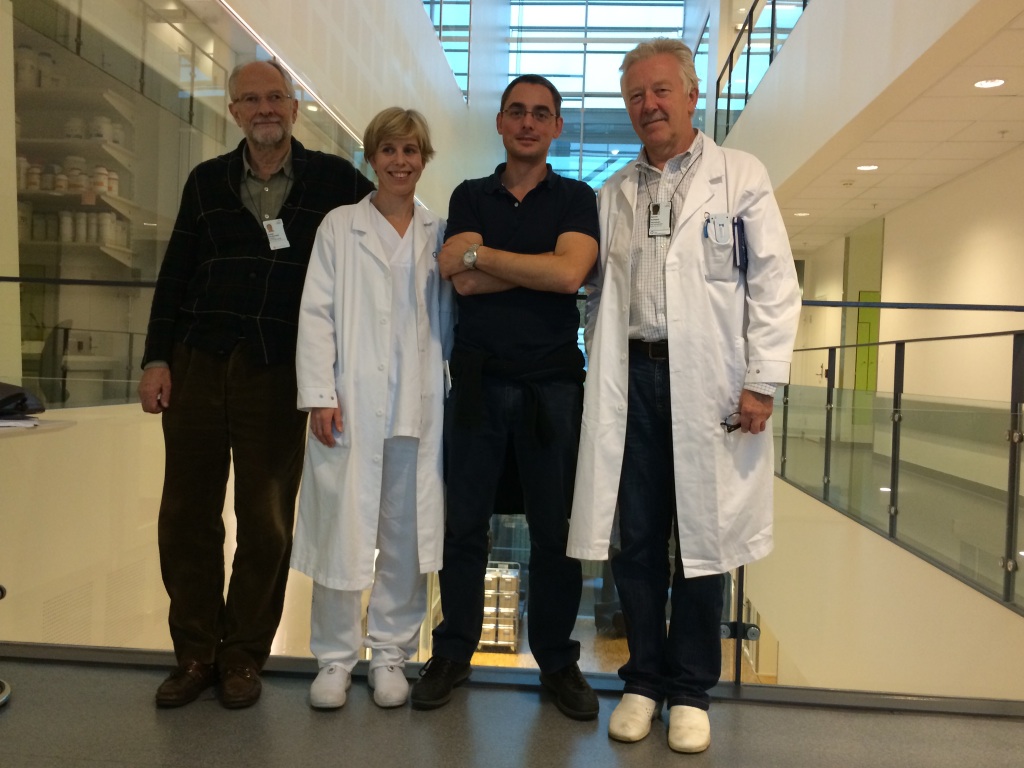 From left: Gustav Gaudernack, Else Marit Inderberg Suso, Sébastien Wälchli and Gunnar Kvalheim. (click to enlarge image)