Oslo University Hospital research seminar September 15th Hot topics in inflammation research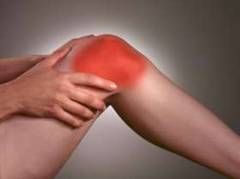 The next Oslo University Hospital research seminar is entitled "Hot topics in inflammation research".
Introduction by Guttorm Haraldsen, and talks by Espen Melum, Anne Spurkland, Øyvind Molberg and Eirik Sundlisæter.
Time: Monday, September 15th, 2014, at 14:30-16:00.
Place: Red Auditorium, Rikshospitalet, Sognsvannsveien 20, Oslo.
Program
14:30
Introduction
Guttorm Haraldsen, Department of Pathology and K.G. Jebsen Inflammation Research Centre, University of Oslo (UiO) and OUH.
14:40
Natural killer T-cell activation - inhibition by self lipids.
Espen Melum, Norwegian PSC Research Center, OUH.

15:00
Gene discoveries in multiple sclerosis: Novel cues to the pathogenesis of disease.
Anne Spurkland, Institute for Basic Medical Sciences, UiO.

15:20
Systemic sclerosis, a one-way ticket from inflammation to fibrosis?
Øyvind Molberg, Department of Rheumatology, UiO and OUH.

15:40
Inhibition of endothelial Notch signaling attenuates inflammation
Eirik Sundlisæter, Department of Pathology, UiO.

Meeting's chairmen: Guttorm Haraldsen and Kjetil Taskén
Everybody is welcome!
Forthcoming OUH research seminars in 2014:
06.10: The decade of psychiatry - new knowledge about disease mechanisms and outcome
03.11: DNA sequencing in medicine
01.12: Regenerative medicine
Meeting announcements and information:
www.med.uio.no/klinmed/forskning/aktuelt/arrangementer/andre/ous-seminarer
On behalf of the organizing committee for OUH research seminars,
Alexandre Corthay