Karl-Johan Malmberg receives 12 million grant from Research Council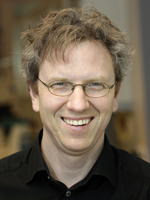 Professor Karl-Johan Malmberg from the Institute for Cancer Research at Oslo University Hospital has recently been granted 12 million NOK through the FRIMEDBIO programme from The Norwegian Research Council. The project receiving support is entitled "Integrative Cellular and Molecular Profiling of Human Natural Killer Cell Repertoires".
FRIMEDBIO supports European Research Council applicants satisfying the ERC's quality specifications, but not receiving direct funding from ERC due to budget constraints. Malmberg received top grade at the ERC Consolidator Grant evaluation, and the quality of his research is considered outstanding. He heads the group "Natural Killer Cell Biology and Cell Therapy" at the Department of Immunology.