International award to Annetine Staff for excellent research within the field of placentology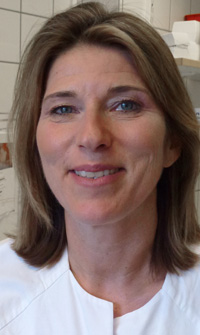 Annetine Staff from the Departmant of Gynaecology at the Women and Children's Division at OUS received the Placentology Award for 2013 during the International Federation of Placenta Associations (IFPA) World Congress that was held in Whistler, Canada 11-14th of September. This prestigious prize is distrubuted every other year. In connection with receiving the award Staff gave a lecture entitled "Preeclampsia, the decidual battleground and future maternal cardiovascular disease".
About the award, from the IFPA web pages:
IFPA Award in Placentology (awarded every other year in odd years 2011, 2013, 2015 etc.)
The "IFPA Award in Placentology" acknowledges outstanding contributions to the field of placentology in all its aspects, including the relationship with fetus and mother by established investigators who are normally within 20 years of receipt of their terminal degree.
The IFPA Award consists of US$2000 plus accomodation and registration at next meeting. The awardee will be invited to present a lecture during a plenary session of the same IFPA-designated meeting. The lecture will be published in "Trophoblast Research" following normal peer review procedures.
Links:
News articles in Norwegian
Fra Tidsskrifet for Den norsk legeforening
IFPA Award in Placentology er tildelt Annetine Staff
Oslo Universitetssykehus web pages:
Morkake-forskningspris til Annetine Staff
---
IFPA World Congress home page, Whistler, September 11-14 2013
---