Heart award to Sverre Erik Kjeldsen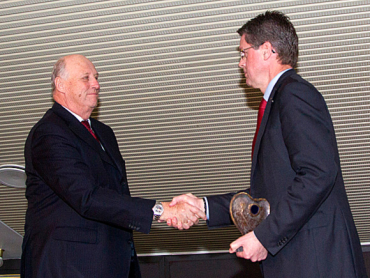 The prestigious "Heart award" for 2013 went to Sverre Erik Kjeldsen from the Department of Cardiology at Oslo University Hospital, Ullevål. He received the prize from H.M. King Harald during a ceremony on February 5th.

The "Heart award" is distributed by the "The National Association for Public Health" (Nasjonalforeningen for folkehelsen), and amounts to NOK 100.000. Kjeldsen receives the prize for his outstanding and important research on high blood pressure.