Expert Reviews of the WE-ARMS Method for KRAS/BRAF Detection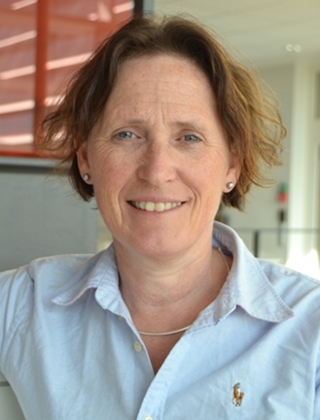 The journal "Expert Reviews of Molecular Diagnostics" selected the article entitled "Wobble-enhanced ARMS Method for Detection of KRAS and BRAF Mutations" by Hamfjord J, Stangeland AM, Skrede ML, Tveit KM, Ikdahl T and Kure EH (photo), published in "Diagn Mol Pathol" in September 2011, as "This month's key paper evaluation" for March 2012. This series of key papers presents the most promising discoveries and breakthroughs relevant to the subject of the journal through review and comment from experts.
Kure's group at the Department of Genetics has in collaboration with the Department of Oncology developed a novel sensitive mutation assay, wobble-enhanced amplification refractory mutation system (WE-ARMS) for detecting the eight most commonly reported mutations in the KRAS and BRAF genes 1. Somatic mutations in these genes have proven to be molecular predictors of resistance to treatment with anti-epidermal growth factor receptor therapy in metastatic colorectal cancer patients.

The key evaluation concludes that the WE-ARMS method represents a valid improvement in the field of KRAS testing, and that it is a sensitive, specific, quick and cost effective method 2.
1. Hamfjord J, Stangeland AM, Skrede ML, Tveit KM, Ikdahl T, Kure EH.
Wobble-enhanced ARMS method for detection of KRAS and BRAF mutations.
Diagn Mol Pathol. 2011 Sep;20(3):158-65.

2. Molinari F, Frattini M.
KRAS mutational test for metastatic colorectal cancer patients: not just a technical problem.
Expert Rev Mol Diagn. 2012 Mar;12(2):123-6.

Dowload the key paper evaluation in PDF format

Links

Elin H Kure's Group - Molecular Profiling of GI Cancers

Elin H Kure's publications

Department of Genetics