Holmenkollen Park Hotel, Oslo September 7-9, 2012 Personalized Cancer Care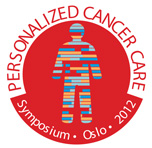 This Symposium is part of an annual series that Prof. Enrico Mihich have been organizing in collaboration with Hans-Peter Huber and Kurt S. Zänker at the Fritz Bender Foundation, Munich, Germany, and a host institution. This year is is hosted by the Institute for Cancer Research, The Norwegian Radium Hospital Oslo University Hospital and the Radium Hospital Foundation.
The symposium takes place at Holmenkollen Park Hotel Conference Center September 7-9.