Harald Stenmark elected fellow of prestigious academy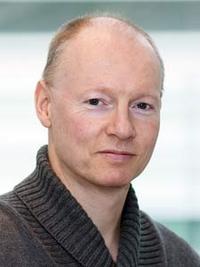 Harald Stenmark for the Department of Biochemistry at the Institute for Cancer Research has recently been elected a Fellow of The European Academy of Cancer Sciences. Stenmark is the third scientist from Norway to be included, the other Norwegian members are Sophie D. Fosså and Anne-Lise Børresen-Dale.
Hosted under the auspices of ECCO (European CanCer Organisation), the Academy strives for excellence, independence, leadership, diversity and flexibility.

The Academy is a 'virtual' body, grouping together representatives with outstanding scientific and academic backgrounds from all cancer disciplines to provide knowledgeable and unbiased advice on matters of policy and priorities at the national, European and global level.