Researchers from Dept of Radiation Biology co-author paper in high-impact journal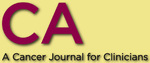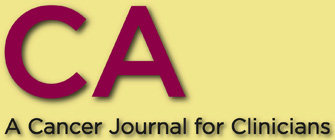 Kristian Berg, Asta Juzeniene and Johan Moan from the Department of Radiation Biology co-author an article entitled "Photodynamic therapy of cancer: An update" published in the highly prestigious journal "CA: A Cancer Journal for Clinicians", thus confirming that the research groups of Berg and Moan are among the foremost in world in this field.

The most-recent ISI Journal Citation Report showed that CA is #1 in the oncology category with an journal impact factor of 87.9 (!).
Agostinis, Patrizia, Berg, Kristian, Cengel, Keith A., Foster, Thomas H., Girotti, Albert W., Gollnick, Sandra O., Hahn, Stephen M., Hamblin, Michael R., Juzeniene, Asta, Kessel, David, Korbelik, Mladen, Moan, Johan, Mroz, Pawel, Nowis, Dominika, Piette, Jacques, Wilson, Brian C., Golab, Jakub
Photodynamic therapy of cancer: An update
CA Cancer J Clin 2011
Published online before print May 26, 2011
The author list is in alphabetical order.

Abstract:
Photodynamic therapy (PDT) is a clinically approved, minimally invasive therapeutic procedure that can exert a selective cytotoxic activity toward malignant cells. The procedure involves administration of a photosensitizing agent followed by irradiation at a wavelength corresponding to an absorbance band of the sensitizer. In the presence of oxygen, a series of events lead to direct tumor cell death, damage to the microvasculature, and induction of a local inflammatory reaction. Clinical studies revealed that PDT can be curative, particularly in early stage tumors. It can prolong survival in patients with inoperable cancers and significantly improve quality of life. Minimal normal tissue toxicity, negligible systemic effects, greatly reduced long-term morbidity, lack of intrinsic or acquired resistance mechanisms, and excellent cosmetic as well as organ function-sparing effects of this treatment make it a valuable therapeutic option for combination treatments. With a number of recent technological improvements, PDT has the potential to become integrated into the mainstream of cancer treatment.
About CA:
CA is a peer-reviewed journal of the American Cancer Society providing cancer care professionals with up-to-date information on all aspects of cancer diagnosis, treatment, and prevention.
Although CA is an oncology journal, it is not a journal only for oncologists. It reaches a very wide and diverse group of professionals, and provides an unparalleled opportunity to present information to these professionals about cancer prevention, early detection, treatment of all forms, palliation, advocacy issues, quality-of-life topics, and more.

Links:

Kristian Berg's group - Photochemical internalisation (PCI)

Johan Moan's group - Biophysics & Photodynamic Therapy (PDT) Group

Department of Radiation Biology

Instiute for Cancer Research